eNotes Homework Help is a way for educators to help students understand their school work. Our experts are here to answer your toughest academic questions! Once it's posted to our site, your question could help thousands of other students.
Popular Titles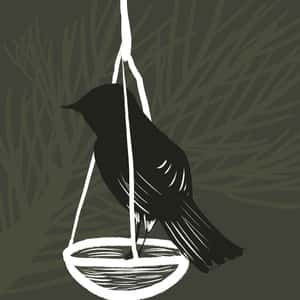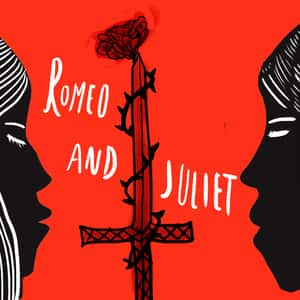 Showing
in Law and Politics
Law and Politics

Applicable Federal,State and sales Tax of the accepting countries,with all the 90's dinara money notes ,accepted worldwide remonetized and revalued to 1 new (YUM) and $ 1.66 USD per 1 YUN (y din.)....

Law and Politics

In general, yes. I have only had one student who would certainly have benefitted from this law, but his situation was enough to convince me that the law is a good thing. This student was brought...

Law and Politics

I assume you are talking about Pres. Obama, not about presidents in general. For not well, I would say legislative leader. I do not think that he has done a good enough job of showing leadership...

Law and Politics

The roles are complex as parole officers often operate in both roles simultaneously. For instance, when a juvenile is paroled and is ordered to complete certain requirements to avoid incarceration...

Law and Politics

To see a good discussion of a number of alternatives to prison, please follow the link below and look at the other essay titles on the right. I would argue that drug treatment would be one strategy...

Law and Politics

I would argue that there are at least two goals that parole supervision should be trying to achieve. These are the goals (sometimes in conflict with one another) of helping the convict and...

Law and Politics

It's possible but not very effective. People need to have trusting, emotionally intimate relationships with their social workers. Social workers perform crisis intervention and counseling. They get...

Law and Politics

Although California has a large population and economy, there is no way that it deserves a seat in the United Nations. This is because California is not what is called a "sovereign state." Only...

Law and Politics

Wound interpretation in the case of wrongful death is the job of the Forensic Pathologist, a physician who has had residency training in pathology and forensic pathology. Death involving wounds is...

Law and Politics

I would argue that the major way in which our historic roots have affected modern criminal investigations comes in the way that the 4th, and to some extent 5th, amendments have influenced our...

Law and Politics

None of these three roles is simple; as I volunteer as a crisis counselor in a jail and have taught in corrections, cop, social worker and parole officer are all complex jobs. In very simplified...

Law and Politics

One reason to support capital punishment is that it is important for people in a society to feel that the government is protecting them. If they feel that people can commit terrible crimes and not...

Law and Politics

The term "international law" generally refers to laws that are meant to govern what independent or sovereign states do. These laws typically have to do with what rules states must follow when...

Law and Politics

Police are under no obligation to stop one from incriminating ones self as long as one is aware of one's right to remain silent. For that reason, police routinely inform a person of his rights as...

Law and Politics

"MO" is short for "modus operandi." It refers to the way that a person habitually does things. In the investigation of crimes, knowledge of criminals' MOs can help to solve crimes by matching a...

Law and Politics

I'm not sure that leaving Canada would help. First of all, Quebec does not really produce more than its share of Canada's GDP. Its GDP is about 20% of Canada's and its population is 22%. So it's...

Law and Politics

If you have posted No Tresspassing signs on your property, then the police typically may only come on your property if they have probable cause to do so. In order for the police to come on your...

Law and Politics

It depends upon the circumstances. If it is a matter of impracticality; reformation of the contract can be accomplished with minimum loss to either party. If performance is impossible, then...

Law and Politics

One would be that there would not be enough focus and promptness in our foreign policy. Congress is not known for making quick and decisive decisions. In foreign policy (especially in...

Law and Politics

I would argue that the Constitution does not establish the United States as a Christian nation. In fact, it goes out of its way to make sure that the US would not be established as an explicitly...

Law and Politics

My opinion with regard to the death penalty is that it is impossible to administer it fairly. If the death penalty could be applied fairly, I would be alright with it. By this, I mean that only...

Law and Politics

One alternative that desperately needs to be considered is suspending custodial sentencing and opting instead for community based reintegration programmes that also give drug addicts the...

Law and Politics

I would argue that the war on drugs has not been making any headway and really cannot make any real headway so long as it is being prosecuted in the way that it is. The war on drugs today is fought...

Law and Politics

This is, of course, a matter of opinion. My opinion is that putting drug offenders (so long as they are not violent offenders or big time sellers) is not a good use of prison space. Drug offenders...

Law and Politics

One central problem is that the current policy towards drug offenders does not focus on rehabilitation. Drug addiction is a medical and chemical issue. It is not something that can be punished...

Law and Politics

I would argue that this case does not really shape the interpretation of the whole Constitution -- it is not about original intent or a "living Constitution" or any other issue like that which is...

Law and Politics

The Articles of Confederation failed because they did not give the central government enough power. It had no power to tax, to raise troops for an army, to control interstate commerce, and to stop...

Law and Politics

I personally would not consider this negect to be benign. I do think that it is justified given how little money there is for corrections and how many men are incarcerated, but I would not think...

Law and Politics

This is mainly a matter of opinion. In my opinion, this concentration is generally justified. It makes sense that the correctional system would be focused on the population that is both larger and...

Law and Politics

The most likely consequences of a lack of attention to women's prisons is that female inmates' lives are made much more difficult than they should be. The problem for women is that the system is...

Law and Politics

Wow... good question. In science, I would say that this is not completely true. It is often the case in science that new data are needed in order to find new ways of thinking. For example, the...

Law and Politics

If you are using the term "internationalism" to mean that countries will cooperate more both politically and economically, the major negative impact is the loss (partial or perhaps even complete)...

Law and Politics

This case is mentioned in Street Law, Chapter 1. However, in this case, there is not a law suit being brought against Dudley and Stephens. Instead, they are being tried for murder. If you are...

Law and Politics

Your question, of course, leaves room for a great degree of conjecture. The Supreme Court has long held (see Mueller vs. Oregon) that there are fundamental differences between women and men that...

Law and Politics

I don't think that most IR scholars have been ignoring Islam, especially not since 2001. However, if IR scholars do ignore it (or if they don't pay enough attention), it is likely because their...

Law and Politics

I tend to think that some local control and decision making is likely a better thing than oversight or management at the federal level for all of the prisons in the United States. Of course, I'd...

Law and Politics

The most important question that arises from this is the question of whether private companies will treat prisoners poorly and/or may be less conscious of security as a way of making more money....

Law and Politics

The most effective intermediate sanction programs are one in which an intermediate sanction is needed and when the goals of the intermediate sanction are clear. The best example of this is in drug...

Law and Politics

Not quite sure what you mean by intermediate sanctions; but I assume you mean punishments beyond mere probation but short of incarceration. My argument would be yes, they do, in certain situations....

Law and Politics

Judicial review is the term used to reference a process by which courts in the USA can evaluate any act by the legislative or the executive branches. And if it is found that the act is in any way...

Law and Politics

The answer to this depends to some extent on whose sake we are talking about -- in other words is it good for whom that private security officers don't have to do that? You could argue that it is...

Law and Politics

by admissibility of DNA how will they solve anything?!

Law and Politics

No, I do not think so. I think there have to be at least two goals of sentencing that judges should be weighing whenever they sentence a convict. First, judges need to consider the good of the...

Law and Politics

In some legal proceedings, independent, neutral mediators work to resolve issues so that they do not have to be resolved in court. This is not the same procedure that is employed in binding...

Law and Politics

There is not, in my opinion, any other way of trying to ensure inmates' rights that is likely to be as effective as lawsuits. This is because other avenues for ensuring these rights rely on the...

Law and Politics

We all seem to be in agreement. the government must be allowed to keep secrets. That is a matter of national security. This discussion reminds me of the quote from A Few Good Men, "You want the...

Law and Politics

The thing that is very important to realize here is that this case does not tell states or school districts what they must do. Instead, it tells them what they may do. In this case, the Supreme...

Law and Politics

First, this is a question that should be asked in the social science group or the political science group. Second, what is "ITS"? It seems you should be providing more information for your topic...

Law and Politics

No. Members of Congress are free to vote however they like, regardless of what their constituents want. It is pretty much inevitable that it would be this way, and it is also, arguably, a good...

Law and Politics

A physician only needs the consent of the custodial parent to administer drugs; that is, if the parents are separated or divorced. If the parents are living together as husband and wife, again,...