eNotes Homework Help is a way for educators to help students understand their school work. Our experts are here to answer your toughest academic questions! Once it's posted to our site, your question could help thousands of other students.
Popular Titles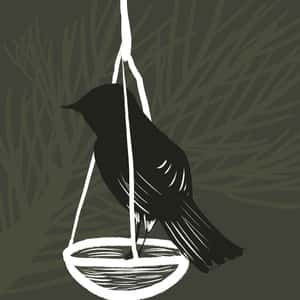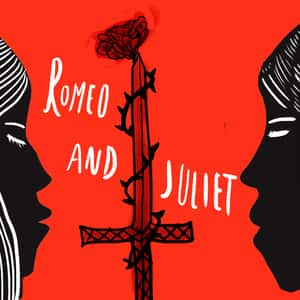 Showing
in Law and Politics
Law and Politics

Historically, federal labor and employment laws, as well as most state labor and employment laws, have not applied to those people who are "independent contractors." Independent contractors are,...

Law and Politics

There are two main causes of the Syrian refugee crisis. First, there is the factor that causes refugees to leave Syria. Refugees are fleeing Syria in large numbers because of the terrible civil...

Law and Politics

Bernie Sanders is an American politician, currently running in an attempt to win the Democratic nomination for president of the United States. Sanders is a US Senator from the state of Vermont....

Law and Politics

As you write your essay, the first thing you need to consider is whether you agree or disagree with the statement. In one sense, it articulates the problem that official legal sanctions are not...

Law and Politics

The Board of Directors are not liable in this case. The Board of Directors must rely on reports developed by people whose job it is to develop these reports. While the Board should certainly...

Law and Politics

The answer to this first question is very clear while the answer to the second depends a great deal on the specifics of the case. In the first question, it is clear that the Krauses cannot void the...

Law and Politics

There are two factors that come into play here. The legal principles that arise are fraud and an enforceable promise. A fraud occurs when one party tricks another basically. There are five...

Law and Politics

Originally, the Bill of Rights applied only to the federal government. That is why, for example, the First Amendment says that it is "Congress" that cannot make laws abridging the freedom of...

Law and Politics

Social media has changed the face of how acts of international diplomacy have been initiated. In times past, as The Economist phrases it, "governments left diplomacy to the cagey and the discreet,...

Law and Politics

Identity theft literally means taking the things that make up who someone else is, such as their I.D. Often this is done for criminal purposes. It may involve taking another person's image,...

Law and Politics

The No Child Left Behind Act (NCLB) is an important law for at least two reasons. One reason has to do with education while the other has to do with federalism. First, NCLB is important because it...

Law and Politics

This question actually contains two questions. Firstly, let us examine the criminalization issue. Research has demonstrated repeatedly that prisons, while serving as a means of punishing...

Law and Politics

To facilitate social order, we as people have to give up our right to behave in whatever way we want. We want social order so that the government can protect our life, liberty, and our property....

Law and Politics

I assume that this question is asking about the United States. In the United States, it is the legislative branch of government (the Congress) that has the right to impeach officials of the...

Law and Politics

Political party platforms influence public policy in many ways. First, the party platform reflects (or should reflect) the will of the majority of members in the party. The platform states...

Law and Politics

It is by no means a fact that the executive branch is the strongest branch of the American government. You could argue that it is, but you could also argue that it is not. After all, the...

Law and Politics

The main strength of the legislative branch is that it has almost all of the legislative power in our country. That is, it is the branch that actually has the power to make laws. Of course, it is...

Law and Politics

Policing is based to a great degree on trust. A society could never have enough police officers to prevent crime if people did not police themselves and serve to deter other people from committing...

Law and Politics

One of the most frequently discussed ethical issues in law enforcement is that of profiling. On the one hand, for example, young men are more likely to commit crimes, than, for example, elderly...

Law and Politics

Most definitely, balance of power is a factor in international politics. However, while in the past, that balance of power was about military force and weaponry, the focus has switched to a large...

Law and Politics

When false confessions happen, they often are obtained because police have settled on a suspect. They then put a great deal of pressure on that suspect. At times, the suspect will then confess...

Law and Politics

In the US, the terms unfair dismissal and wrongful termination are distinguished in that unfair dismissal refers to ending employment based on unethical reasons but not necessarily unlawful...

Law and Politics

When we delve into interrogations, we realize that there are many theories and techniques out there. According to J. P. Blair, a scholar in this area, there are several tactics, which include:...

Law and Politics

Both of the cases you are asking about have to do with the rights of minority groups in India. The DAV College case touches on the rights of minority groups to the use of their own languages in...

Law and Politics

This article reports that a poultry worker, who admitted to significant alcohol consumption, was terminated from her position after a loss of poultry stock attributed to her condition. An...

Law and Politics

Juvenile sentences for criminal acts are different than adult sentences. They are based on the idea that children may not have the cognitive ability to fully understand the consequences of their...

Law and Politics

First, please realize that not all prisons are taking the same steps to combat these problems. Steps vary to some degree from state to state. Second, please check in your text or class notes to...

Law and Politics

The function of a state's legislature is to draft and pass laws that apply to that state. The Federal and State government all have 3 levels of government. 1. Executive 2. Legislative 3. Judicial....

Law and Politics

Perhaps the best starting point for thinking about the nature of crime is the Latin saying nullum crimen sine lege ("no crime without law"). In other words, while anyone can define an action as...

Law and Politics

I assume you are asking about the benefits of the United States Constitutional right to freedom of peaceful assembly ("the right of the people peaceably to assemble, and to petition the Government...

Law and Politics

I would argue that the juvenile justice system and the criminal justice system are more different than they are alike. There are some similarities between the two, but they are outweighed by the...

Law and Politics

The Federal Constitution of Malaysia is divided into 15 parts. Part I defines the state of Malaysia to include the mainland and its territories. Part II enumerates the basic liberties of all...

Law and Politics

Filing Chapter 7 bankruptcy relieves the debtors of making plans for repayment. However, property may be seized, and sold, to settle liens. Filing Chapter 11 bankruptcy is contingent upon two...

Law and Politics

Edmund Burke and Thomas Paine would not be pleased with the controversies between the police and minority communities in the United States. Burke believed that the actions of the king regarding...

Law and Politics

There are a number of situations that we can imagine in the present day where the 5th Amendment would be beneficial to citizens. Let us look at three of them. First, we can imagine a situation in...

Law and Politics

Hello! Interesting question. From the United States Department Of Justice website: Specifically, the anti-bribery provisions of the FCPA prohibit the willful use of the mails or any means of...

Law and Politics

This question makes it sound as though you are expected to know ten particular duties that a citizen has in a democracy, a list perhaps from a textbook. Since we have no way of knowing what that...

Law and Politics

First of all, we have to understand that "conservatives" and "liberals" did not all believe the same things about the US invasion of Iraq. For example, when they were senators, Barack...

Law and Politics

You can argue this either way. I will present some arguments here and let you decide which you agree with more. You can say that too much government regulation is more dangerous to business than...

Law and Politics

There are many possible answers to this question. Different people will see different problems with the nominating process. Let us look at some possible answers. There are no ways to improve the...

Law and Politics

Both explanatory and emphatic denials occur during an interrogation. There are some base line differences between them however. For starters, the explanatory denial is given when a suspect offers a...

Law and Politics

These two terms are not ones I have used, but I do believe I can answer your question as I volunteer in a jail as an on-call crisis counselor. The introductory statement is simply a summary of...

Law and Politics

Constituents should hold their political representatives accountable because that is the only way that a democracy can work properly. In a democracy, the people are supposed to be sovereign. Of...

Law and Politics

Ralph is an example of a traditional authority figure of the civilized world, rational, reasonable, and concerned with legitimate use of authority for the common good. The politician that seems...

Law and Politics

There are actually two perfectly correct answers to this question, the first being that public opinion has no relevance whatsoever, and the second being that it has great relevance. Let's begin...

Law and Politics

The case of US v. Lopez has to do with the power of the US Congress to make laws under the Commerce Clause. It is a case about federalism. According to the US Constitution, the US Congress cannot...

Law and Politics

While realism and liberalism have some similarities, their differences are much more important. Both realism and liberalism believe that the world is a dangerous place. Both realize that countries...

Law and Politics

First of all, please be aware that every state in the United States has different laws that have to do with when a juvenile offender may be tried as an adult. The link below has various tables...

Law and Politics

The United States Constitution guarantees certain rights for all US citizens. Some of these rights were written in to the original body of the Constitution, and others within the first ten...

Law and Politics

The modern Middle East is an amalgam of ancient ethnicities, religious divisions, and nation-states the borders of which were established by European colonial administrators from Great Britain and...