eNotes Homework Help is a way for educators to help students understand their school work. Our experts are here to answer your toughest academic questions! Once it's posted to our site, your question could help thousands of other students.
Popular Titles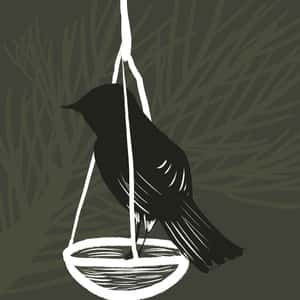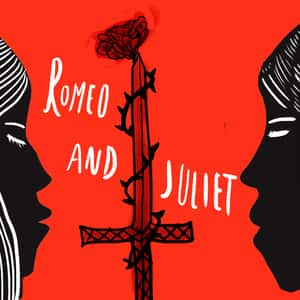 Showing
in Langston Hughes
Langston Hughes

A literary "theme" can take different forms. It can be the dominating idea or ideas of a text, but it can also be what the writer wishes to say about that idea—his message or moral, if you...

Langston Hughes

Hi there, The letter you've written has the appropriate tone. It's polite, respectful, and gracious. The content of your letter is also good. Roger expresses his gratitude to Mrs. Jones and informs...

Langston Hughes

I will name the things which Roger wants in their order of importance. Firstly, Roger wants a family. "Ain't you got nobody home to tell you to wash your face?""No, m'," said the boy. It is...

Langston Hughes

To understand the first stanza of this poem, or any stanza, for that matter, it is necessary to appreciate American history, particularly as it applies to the author and his ancestry. In the...

Langston Hughes

In much of Langston Hughes's writing, the notions of being "American" mean being heard despite experiencing conditions that might seek to silence individual voice. Hughes affirms an essential part...

Langston Hughes

Both Langston Hughes's poem titled "Refugee in America" and the speech written in 1927 by the Grand Council Fire of American Indians titled "The First Americans" share the theme of oppression of a...

Langston Hughes

First of all, because Langston Hughes was such an important voice for black people, you will find many books about him and about his poetry. You will definitely be able to find a book about the...

Langston Hughes

Camille Dungy's poem "Because It Looked Hotter That Way" is, interestingly, an acrostic poem that utilizes the last words of Gwendolyn Brooks's "We Real Cool" and, thus, restricts its form.(Here is...

Langston Hughes

1. During the 1920s while the South maintained its Jim Crow Laws, massive numbers of black men, women, and children migrated to the North. In fact, in the 1920s nearly 200,000 African-Americans...

The New Negro

In the essays "The New Negro" and "The Negro Artists and the Racial Mountain," both Arthur Locke and Langston Hughes argue that the African Americans will never gain social and political respect...

Langston Hughes

One could certainly make the case that Langston Hughes wrote "Green Memory" to illustrate the fact that many African Americans were turned down by the draft board during World War II and left at...

Langston Hughes

Langston Hughes is an incredible poet who uses numerous literary devices in his poetry. His poem "The Dinner Guest: Me: employs the use of an anecdote. He makes his point by telling a story in his...

Langston Hughes

Langston Hughes' poem "Long Trip" is a very descriptive poem which describes the ocean. The language Hughes' applies proves to be image ridden and filled with motion (like the water described in...

Thank You, M'am

In Thank You M'am, Luella Bates Washington Jones wants to teach the boy who tries to steal her purse where she keeps everything "but hammer and nails," a life lesson. She is an imposing woman and...

Langston Hughes

Luella Bates Washington Jones, in Thank You M'am, is a character who reveals contradictory traits. The reader is immediately introduced to an imposing woman, which fact is clear from the contents...

Langston Hughes

One significant difference between the imagery and language in Langston Hughes' "The Negro Speaks of Rivers" and Alain Locke's essay "The New Negro" is seen with respect to content and theme. For...

Langston Hughes

This poem is actually more famous for its use in naming the famous play written by Lorraine Hansberry, A Raisin in the Sun. It is based around the central question of what happens to a dream that...

Langston Hughes

A stout, strong woman, Mrs. Luella Bates Washington Jones has seen much of life herself and now takes what happens to her "in stride" as she displays no surprise or distress when the boy attempts...

Langston Hughes

In this short story, Thank you Ma'am by Langston Hughes, the reader is introduced to what will definitely be a "no nonsense" kind of lady, "When I get through with you, sir, you are going to...

Thank You, M'am

Let's try changing a section to first-person with Roger speaking and see how the change affects our perception of Roger and the conflicts he faces. She was a large woman with a large purse that...

Langston Hughes

Hughes as a visionary can be argued on many different fronts. His writings are visionary in terms of articulating a reality for African- Americans that embraced both the condition of what is and a...

Langston Hughes

I would suggest that part of Hughes' genius in his poetry is that he speaks to both the African- American and White population about the issue of race. In his poetry are the seeds of a dialogue in...

Langston Hughes

Yes, Langston Hughes would agree with Thomas Jefferson's statement that dreams of the future are indeed better than the past for several reasons. First, as one of the important writers of the...

Langston Hughes

Langston Hughes moved several times throughout his childhood. He lived with his mother, stepfather, and maternal grandparents throughout his childhood and teens. His homes included cities in...

Song for a Dark Girl

The surface similarity that the subject both poems is about women or a woman is initially more striking. However, by the third line of "Song for a Dark Girl" and the third through fifth lines of...

Langston Hughes

Thematically, both Langston Hughes poems, "I, Too" and "Theme for English B" are similar in their messages: both black and white compose America. But, while the speaker initially understands that...

Mother to Son

Mother To Son is typical of what you would expect from such a title - a mother wanting to give her son the best advice based on her own experiences. The mother relates these experiences by...

Salvation

The narrator is recalling a time when he was twelve (going on thirteen) and attended a church revival. Near the end of the revival, the children were supposed to approach the front row and be...

Langston Hughes

I sense that in both works there is a reflective tone that permeates the writing. Both works' tone is reflective for a dream. The shared reflective tone in each reflects how the dream in both was...

Langston Hughes

Langston Hughes

The main character of "Berry" is faced with the challenge of powerlessness. He realizes that the children at his workplace are being neglected and he himself is overworked, and he can do...

Langston Hughes

Though Hughes' dream is not explicitly stated in the poem, it is implied. Certain lines tell us that he has fought for his dream and others suggest he succeeded in fulfilling his dream. From these...

Langston Hughes

Langston Hughes' poem "Theme for English B" is a thought provoking poem. When first approached, the poem seems to be for the black reader; however, it really speaks to the white man....

Langston Hughes

Langston Hughes "Theme for English B" is an unusual poem written as though it is an assignment for a young, black, college scholar. The assignment from the white instructor is daunting to an...

Langston Hughes

Langston Hughes was the poetic voice of the African-American in the mid-twentieth century. Often feeling disenfranchised from white society, Hughes' poetry spoke to the black community to never...

Langston Hughes

Characterization is one element used in "Who's Passing for Who?" It is interesting to look at the way Hughes developed the white characters and the black characters. The white couple who tricks...

Langston Hughes

As a black writer, and precursor to Martin Luther King, Jr., Hughes's dream in the poem 'A Dream Deferred' is likely to refer to his desire for racial equality. He explores the terrible negative...

Langston Hughes

Langston Hughes wrote for the African-American people. One of his most frequent topics was dreams. To him, dreams were the "hope" for the black man. One of the most famous poems in American...

Harlem

The images that are evoked in Hughes' poem are largely negative as they are the result of dreams being denied or deferred, put off and not realized. For this reason, I think that one can see how...

Langston Hughes

I think that one of the primary lessons that Hughes wishes to impart from his poem is the idea that Booker T. Washington served a vital role in the construction of Black consciousness in America....

Thank You, M'am

Mrs. Jones' actions in taking Roger home form the basis of the short story. Essentially, this becomes one of the major significant elements of the plot. The story sort of stops in its tracks if...

Langston Hughes

It's difficult to say how Langston Hughes would feel about race relations today. Surely, he would be happy that some progress has been made. But in more specific reference to your question, Hughes...

Thank You, M'am

I think that the perspective changes if Roger is elevated to the first person because the focus of the entire narrative is lost. Where the short story is powerful is this transferal between the...

Thank You, M'am

To a large extent, once both are inside Mrs. Jones' apartment, the dialogue is one sided. For his part, Roger sits and listens, not really saying much of anything in terms of adding to the...

Thank You, M'am

Hughes is deliberate in his description of Mrs. Jones. She is initially described as a large woman, one through whom the struggles of life are painfully evident. This is significant because it...

Langston Hughes

Langston Hughes uses a variety of poetic devices, or figurative language, in "Mother to Son" to characterize the mother as a hard-working, determined woman who cares deeply for her son. Extended...

Dream Variations

Much of this is going to depend on how much of Hughes' work your students have read. This will determine how much of an introduction to the work you will need. For example, of you have already...

The Weary Blues

I think that Hughes employs a variety of images in the poem to show the complex nature of freedom. The piano player, in his own right, is shown to have freedom. Yet, this freedom is not entirely...

Langston Hughes

In both of these poems, Langston Hughes expresses his concerns about how Whites are not truly seeking to understand Blacks, and how White culture is appropriating and using the products of the...

Langston Hughes

As a writer for the rights of African Americans, Langston Hughes wrote powerfully in his poem Let America be America Again about the need for America to again stand up and be the country it claimed...