eNotes Homework Help is a way for educators to help students understand their school work. Our experts are here to answer your toughest academic questions! Once it's posted to our site, your question could help thousands of other students.
Popular Titles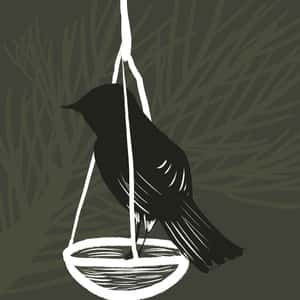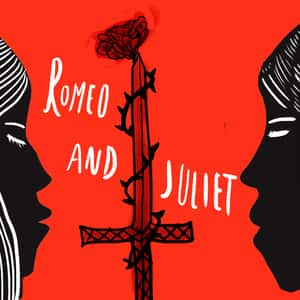 Showing
in Julius Caesar
Julius Caesar

You're in luck—that's already been done. If you click on the tab within the enotes study guide to the play that reads "eText," you'll get the script of the play. Click on a specific act, and then...

Julius Caesar

The audience has good reason to be concerned. They know what the truth is, as they have witnessed the plotting beforehand. The previous night, the augurers (Roman officials whose job it is to...

Julius Caesar

The response from mrerick is a good one; we have debated in my classes whether or not there actually was a will, since there is no proof that the document Antony displays to the plebeians is that...

Julius Caesar

Brutus is torn between his love for his friend (Caesar) and his love for the Roman Empire. Brutus is portrayed as an honorable man who is rushed into action by his fellow conspirators. Brutus is...

Julius Caesar

The 8th conspirator that was absolutely pro-death was Trebonius. We can also assume that there were some senators in favor of the plot. Publius stops the men on their way to the Capitol to wish...

Julius Caesar

Caesar was epileptic - prone to seizures. From there, however, Brutus and Cassius turn the falling sickness into a metaphor to stand for all Romans who are too weak to stand up to Ceasar's tyranny.

Julius Caesar

It's probably important to first note that there were several civil wars throughout Roman history. This particular one is often referred to as Caesar's Civil War. Ceasar, Pompey and Crassus, all...

Julius Caesar

Having no legitimate children alive (his daughter Julia died in 54 BC), Julius Caesar had adopted his great-nephew Octavius as his son and main heir. Owing to his adoption, Octavius assumed the...

Julius Caesar

Portia, Brutus's wife, is also Cato's daughter. She is a strong woman who proves her strength to her husband by cutting her own thigh.

Julius Caesar

The literal translation is: Even you, Brutus? Basically, it is the ultimate betrayal by one's closest friend. This scene, in which the conspirators in the Senate assassinate Caesar, comes after...

Julius Caesar

In Act II, scene i, Brutus is found pacing in the garden, troubled by his thoughts of Caesar and the possible ramifications of Caesar's reign, once crowned. It is while Brutus is pacing that...

Julius Caesar

The two tribunes, protectors of the commoners, are very angry with the them for celebrating Caesar's victory over a fellow Roman. When the tribunes attempt to stop the commoners from celebrating,...

Julius Caesar

They claim that he was so ambitious he would have enslaved all the citizens of Rome (and thus that they killed him to protect Rome and Romans from him).

Julius Caesar

There were actually two events being celebrated, and it was the celebration itself that began the tension in the play. In Act I Scene I, the citizens were celebrating Julius Caesar's defeat over...

Julius Caesar

No, it doesn't. His character stays true throughout the course of the play. In Act 1.2, Brutus present himself as a country-minded, extremely noble person by telling Cassius he will only act in...

Julius Caesar

True peasants? Uneducated farm laborers, living in small villages? Almost not at all. They are minor characters in some of his plays, but not very realistically. If you mean urban working classes,...

Julius Caesar

Brutus wants to spare Antony because he does not want to shed any more blood than is strictly necessary. According to his own viewpoint, the only necessary death is Caesar's. Actually, he does not...

Julius Caesar

In Act III, scene i, there are two aspects of Caesar's death that might seem ironic to the audience. First, this great and powerful man was warned on several occasions that he would be killed on...

Julius Caesar

Act 1 took place during the feast of Lupercal, February 15. Act 2 took place on March 14. Act 3 took place on March 15, the ides of March. Acts 4 and 5 took place a few months later. Allusions in...

Julius Caesar

Julius Caesar is a Roman statesman and General, he was the leader who was assasinated. Some argue that he is arrogant, and there is a big qustion throughout the play if he is a good or poor leader.

Julius Caesar

In Act III, Scene II- Brutus tells the people that he loved Caesar, but he loved Rome more. He killed Caesar for the good of Rome. If Caesar had lived, he would have made the Romans slaves. "If...

Julius Caesar

The first scene in Act I takes place on the streets of Rome. We are to assume that it is the same day that Julius Caesar's forces are marching to the capitol because the citizens are on...

Julius Caesar

Flavius and Marullus are angry with the crowd because they seem to be fickle. It was not too long ago that this very same crowd was praising the victories of the great Pompey, and now the man who...

Julius Caesar

Brutus trusts the crowd to be as loyal to Rome as he is. It never dawns upon him that a true assassin does not kill for love of country, but kills out of hate, envy, or other misguided motives....

Julius Caesar

Shakespeare actually took factual events and made them fictional. Although the people and base story existed Shakespeare added the dialogue and drama. It is impossible to know exactly what was...

Julius Caesar

Although both Antony and Brutus are friends to Caesar, it is Brutus who is easily swayed. Brutus says he loves Caesar, but he loves Rome more. He is easily convinced that Caesar would cause harm...

Julius Caesar

*All quotes are taken from The Norton Shakespeare, based on the Oxford Edition. I am assuming that this question stems from Brutus' speech made to the Roman public after Caesar's assassination...

Julius Caesar

Our Movie Guides section recommends the 1953 version with James Mason and Marlon Brando. It is black and white though, but if you want to get the kids interested right away you could mention the...

Julius Caesar

This was a common technique by Shakespeare that he used in many of his plays. In JC, in addition to the commoners speaking prose, Casca (who wishes to sound simple to those around him) speak in...

Julius Caesar

They hid their faces. Specifically, they have their hats pulled down and their cloaks pulled up.

Julius Caesar

The main thing revealed in Act 1 Scene 1 is that the Tribunes are worried that Caesar is gaining far too much political power. The people love him and his conquests, and this scares other Roman...

Julius Caesar

There's an extremely strong contrast between the marriages of Brutus/Portia and Caesar/Calpurnia. When Portia begins to realize that Brutus is up to something, she whole-heartedly (and blindly)...

Julius Caesar

For what Anthony and Cleopatra look like, you'll have to start with the limited historical images we have, which you'll find via the links below, and then add in your imagination to add color. To...

Julius Caesar

Decius is responsible for bringing Caesar to the Senate that day. Because of Calpurnia's dream, Caesar is hesitant to go, and she has suggested that Decius lie. Caesar does not want to send a lie...

Julius Caesar

I believe that there is a further answer to this question which lies in the politics and recent history of the times in England. Shortly before writing Julius Caesar, Shakespeare had completed his...

Julius Caesar

Murellus is pointing out how the commoners change their allegience easily. They once cheered for Pompey--waiting at the city gates in anticipation for victory. Now that Pompey has been defeated by...

Julius Caesar

Marcus Antonius was characterized (by Shakespeare) as a "reveller" -- which is clearly noted by Caesar himself in Act II, scene ii, "See! Antony, that revels long o' nights, Is notwithstanding up....

Julius Caesar

Do you mean the historical background regarding Julius Caesar? If so, in 1599, when Julius Caesar was first performed, Queen Elizabeth I, the Tudor Queen, was in the final years of her 45-year...

Julius Caesar

Lucius is a servant to Brutus. He finds an anonymous note in Brutus's private quarters and gives it to his master. The note urges Brutus to "Speak, strike, redress!" (II.i.47). In the camp at...

Julius Caesar

The day of Cassius's death was rather ironic. It was also the day of his birth. (birthday) Another interesting fact about Cassius's death is that he committed suicide over something that did not...

Julius Caesar

The crowd of Plebians are celebrating Caesar's victory. Marullus and Flavius are opposed to the celebration because they are concerned for the state of Rome--they are worried about the power Casear...

Julius Caesar

After the conspirators flee, Rome is ruled by Antony, Octavius (Caesar's nephew who later takes the name Augustus), and Lepidus.  However, soon after the triumvirate begins its rule in Act IV...

Julius Caesar

In Act I, Scene 2, Casca is relaying the events that took place at the Coliseum that day to Cassius and Brutus. Casca explains how Caesar was offered the crown three times, and each time he refused...

Julius Caesar

Shakespeare seems to have held the opinion that all men are mixtures of good and bad. He shows this clearly in Julius Caesar. Caesar is a great man, but he is an egomaniac. Antony is courageous and...

Julius Caesar

He is contemplating the murder of Julius Caesar. He says: It must be by his death: and, for my part, I know no personal cause to spurn at him, But for the general. He would be crown'd: How that...

Julius Caesar

Well, my feelings and your feelings might be very different, but I mostly feel sad. Why? Because the common people seem to genuinely care for Caesar, but can't think particularly clearly. As a...

Julius Caesar

In the play Julius Caesar, the Feast of Lupercal was a fertility festival honoring Pan, and was celebrated in the Coliseum. One of the events was a foot race. There were also animal sacrifices and...

Julius Caesar

Antony may be using sarcasm in his references to Brutus, but he really does regard Brutus as an honorable man. Evidence of Brutus's honorable character is obvious in the fact that he is permitting...

Julius Caesar

In addition to highlighting the mob mentality, the cry "Kill him for his bad verses" is also Shakespeare's way of interjecting a little humor into a very tragic act. This is something he does in...

Julius Caesar

Actually, Antony doesn't deliver a public funeral oration for Brutus as he had for Caesar. His short speech about Brutus is delivered on the battlefield, and heard by few present, after Antony and...