eNotes Homework Help is a way for educators to help students understand their school work. Our experts are here to answer your toughest academic questions! Once it's posted to our site, your question could help thousands of other students.
Popular Titles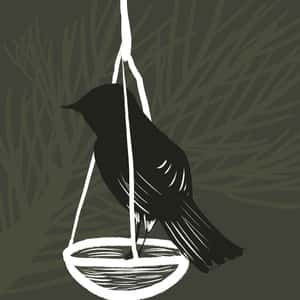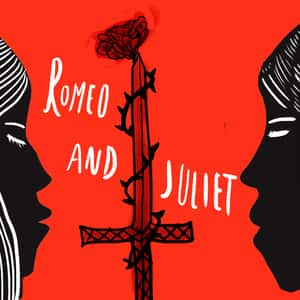 Showing
in Julius Caesar
Julius Caesar

Portia is concerned for Brutus because he has been moody lately, and does not eat or sleep very well. Cassius stops by for confidential meetings that leave him even more agitated. She attempts to...

Julius Caesar

Historically Julius Caesar rose to power in Rome and eventually declared himself dictator of Rome for life. He was a great military leader. His conquests even reached as far as what is now...

Julius Caesar

Upon viewing the play for the first time in 1599, the audience, well-versed in biblical tales, would have got the allusion of handwashing as a reference to Pilot and Jesus. Where Pilot uses water...

Julius Caesar

Cassius values a code of appropriate masculine conduct. He expresses concern to Brutus about Caesar's effectiveness to be king. He relates an incident in which Cassius had to save Caesar from...

Julius Caesar

Brutus tells all the conspirators to stand still and not to run for the same reason he tells them not to kill Antony in the attack. He is the only one of them in it for honor and for the good of...

Julius Caesar

Shakespeare is showing us from the very beginning how the common people are easily swayed. First we see these guys, celebrating and having a holiday because Caesar has returned in triumph (even if...

Julius Caesar

Julius Caesar's full name was Gaius Julius Caesar. His adopted son, Gaius Octavius, also known as Octavian and later as Augustus Caesar, was the first emperor of Rome.

Julius Caesar

That quote is from Mark Antony's funeral speech for Caesar, Act III, scene ii. The famous first line is very irregular - more prose than verse. The second line ("I come to bury Caesar, not to...

Julius Caesar

Literature questions are answered in the present because literature is considered art, and one always speaks of art in the present tense to acknowledge that it is "alive". Or at least, it...

Julius Caesar

The Soothsayer does not give Caesar a note...Artemidorus does. The Soothsayer speaks when Caesar says, "The Ides of March have come." The Soothsayer says, "Ay, Caesar, but not...

Julius Caesar

Brutus was supposed to be Caesar's most trusted ally within the Senate. He turned against Caesar and Caesar is murdered. Antony pretends to be on Brutus' side, but determines to turn the plebians...

Julius Caesar

Nor only do they confront the crowds arriving to celebrate Caesar at the games, but they take down the banners and decorations they find. They guilt the crowds about loving Pompey, who Caesar...

Julius Caesar

Enotes has a very good character analysis of Julius Caesar at the link below. First, you should analyze Caesar and put yourself in his place in order to answer these questions. Look at what Caesar...

Julius Caesar

How would you do things differently, Julius?You are a logical man, yet you repeatedly ignored signs of detriment and danger for your own life--the soothsayer, and Calpurnia's dreams for instance....

Julius Caesar

The difference in public and private speech covers political intent. Preparing to celebrate Caesar, Marullus decries the plebeians as hypocrites when he reminds them of how vigorously they...

Julius Caesar

Interesting quote. The quote means that tyranny and anarchy are always related. This applies to the play in a few different ways. First, it could easily apply to Brutus. Remember, he only...

Julius Caesar

If you are looking just at the character of Caesar, I think his ambition is something that relates to today and to all people in general. Brutus fears that Caesar's ambition will lead him to...

Julius Caesar

Another way of looking at the theme is through power and ambition. Brutus decides to murder his dear friend just in case he is to become corrupt. The power Caesar is able to wield is incredible....

Julius Caesar

That the atmosphere is building tension-the atmosphere around Caesar. Cassius is of jealous of Caesar and recognizes that he can manipulate Brutus, who already has some concerns as to Caesar's...

Julius Caesar

Brutus is the tragic hero the play, a good man but inept politican, who ultimately leads the conspirators in assassinating Caesar. Caesar is the dictator of Rome, and at the beginning of the play...

Julius Caesar

Cassius wants the conspirators to swear their "resolution," but Brutus thinks their honor should hold them together (2.1.125); Cassius thinks the conspirators should kill Antony but Brutus...

Julius Caesar

The comments of Auden cause me instead to wonder how we can use a reading of Cassius' effect on Brutus and Brutus' utter naivete to understand the negotiations in our own political world. Most of...

Julius Caesar

Cassius also tries to persuade Brutus by telling him that he understands why Brutus has been upset recently, even though Brutus says he doesn't understand this himself. Cassius says, "since...

Julius Caesar

Brutus has listened to Cassius and has been given evidence that Caesar is an ambitious man who craves power--he denies the crown, but it is made obvious to the crowd and to Brutus that Caesar does...

Julius Caesar

"The road to hell is paved with good intentions" was the first thing that popped into my head when I was reading your post. I personally don't believe that idealism is noble if it goes...

Julius Caesar

Brutus is deliberating about why Caesar should be killed. He is trying to come up with a reason that would justify the murder. All he comes up with in this soliloquy is that Caesar is now humble...

Julius Caesar

Although it says much about leadership, Shakespeare's play allows us little information on how his Julius Caesar defines law. However, we might find a clue in Caesar's answer to Decius's question...

Julius Caesar

I would argue that Brutus never was a fatalist throughout the play. To ask if he is still a fatalist suggests that at some point he was prepared to succumb to fate. I don't believe that was ever...

Julius Caesar

Octavius, Caesar's chosen successor, is showing that his words equal action just as his adopted father's did. In Act I, scene ii, Antony comments that "When Caesar says, 'Do this', it is...

Julius Caesar

Here is a very brief sketch of the characters you're interested in. You can find much more complete information by visiting the "Character Analysis" page here at eNotes (links...

Julius Caesar

Brutus tells Varro and Claudius that he wants them to sleep in his tent because he may have to wake them to take a message to Cassius. I think that Shakespeare also has them there so that Brutus...

Julius Caesar

Act 1.1 sets the up the who, what, where and why for the audience.  It also gives us political insight into Caesar, who is now a sole power in a Rome that used to be ruled by triumverate (rule...

Julius Caesar

This question could take pages to answer, but I will attempt to give you a couple of examples here.  Sincerity is not one of Cassius' virtues.  When we first meet Cassius in Act I...

Julius Caesar

There is definitely concern about the "mob mentality" of crowds in Julius Caesar. For instance, the poet Cinna, on his way to Caesar's funeral, is attacked and killed by a hysterical...

Julius Caesar

I can give you a brief overview of the play, but I strongly suggest you go to the link below to get the full description of the events and characters.Caesar's ambition to become the ruler of Rome...

Julius Caesar

Lightness and darkness are used as symbols throughout Shakespeare's plays. The fact that the conspirators are meeting at three in the morning reflects their evil intentions. The disagreement...

Julius Caesar

To "cure" her of her infertility.  Caesar says in 1.2.8-11:  "Forgot not in your speed, Antonio, To touch Calpunia, for our elders say / The barren, touched in this holy...

Julius Caesar

The Second Citizen (in my text, "Second Plebian") is actually a cobbler. The "mending of soles" is a clever play on words (soles = souls). First, his lines read: A trade, sir, that I hope I may...

Julius Caesar

You can find much more character analysis here at eNotes. Just go to the Navigation Bar on the right and select "character analysis."But here is a brief sketch for you:Calpurnia:...

Julius Caesar

The heavens literally show their disapproval when they "blaze forth". Due to divine selection, Caesar is much more than a modern-day leader. The gods foreshadow the terror and destruction of...

Julius Caesar

In Act One, Caesar is not even present yet his deeds and ego go before him. He has led Rome "in triumph over Pompey's blood." The people ("the common herd") of Rome are pleased but other nobles...

Julius Caesar

In Act I, scene iii, a terrible storm is brewing outside, symbolically reflecting the growing conspiracy afoot to murder Caesar. The unrest over the impending storm is reflected in the characters'...

Julius Caesar

This scene is important because Brutus finally makes the decision to kill Caesar. After this scene, there is no going back. He becomes the leader of the conspirators, replacing Cassius. Brutus is...

Julius Caesar

Because they are plotting against Caesar and want to stay in the background as they hatch their plan. Cassius tries to convince Brutus of the rightness of ousting the leader. Here is Cassius'...

Julius Caesar

Other than killing the very popular leader?? Brutus's main contribution is his belief in Rome. He is very clear throughout the entire play that his actions are based on what he believes to be the...

Julius Caesar

Cassius was the man who started the conspiracy against Caesar. He began the initial recruitment of Brutus and others and served as motivation for them, especially Brutus. He main role, however,...

Julius Caesar

The second triumvirate, much like the first, had two major players and a third tag-a-long. In the second, Anthony and Octavious discuss the merit of Lepidus. Octavious seems to prefer keeping...

Julius Caesar

Note the other answers concerning Caesar's vanity, his arrogance, his over-confidence. Decius knows precisely which buttons to push. On the other hand, perhaps this is the day that Caesar will...

Julius Caesar

Caesar is a strong military leader and a man who enjoys the popularity of the people. Based on those who surround him and discuss him throughout the play, he is a man who has made friends easily....

Julius Caesar

Brutus meets his end in Act V. He had been one of the leading conspirators of the plot to kill Caesar, but still, Antony calls Brutus "the noblest Roman of them all." According to the analysis at...