eNotes Homework Help is a way for educators to help students understand their school work. Our experts are here to answer your toughest academic questions! Once it's posted to our site, your question could help thousands of other students.
Popular Titles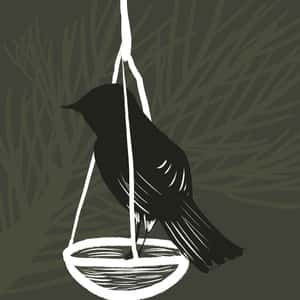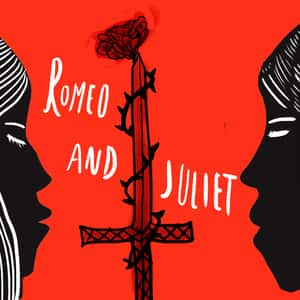 Showing
in Julius Caesar
Julius Caesar

There are many examples of Person vs. Person conflicts in this play; in fact, Shakespeare built the play around these conflicts! On the largest scale, it would be the Conspirators' army vs. that of...

Julius Caesar

Antony makes the conspirators believe that he is with them if they can explain why Caesar was so much of a threat that he had to be killed. He even goes from man to man shaking each hand, still...

Julius Caesar

Metellus Cimber submits a petition asking that a banishment decree imposed on his brother Publius Cimber be lifted. The appeal serves the purpose of allowing the conspirators to get near enough to...

Julius Caesar

Caesar does not read the letter out of arrogance. He says that Artemidorous must be mad to stand in his way. He also ignores the warnings of the Soothsayer. Because Caesar continues on his way to...

Julius Caesar

Caesar decides to go to the Capitol even though the Soothsayer and Artemidorous try to persuade him differently. Once inside, the Conspirators gather around him pretending to plead a case for an...

Julius Caesar

Brutus is a patriot. He wants to do what is right for Rome, always. Cassius is a greedy, jealous, and power-hungry man. He wants to kill Caesar because he is jealous of Caesar's glory and power,...

Julius Caesar

The conspiracy begins to fail in Act III with Mark Antony's famous speech, "Friends, Romans, Countrymen." It is in this Act, after Caesar's assassination, that the crowd is turned into a...

Julius Caesar

The answer is neither -- they were legends found in his sources. Shakespeare's information for most of Julius Caesar came from the Roman historian Plutarch, through the English translation by...

Julius Caesar

1.NOBILITY: In Act I sc2 Casca reports to Brutus that Caesar very magnanimously refused the crown when Antony offered it to him thrice:"and he put it by thrice, every time gentler than...

Julius Caesar

This is a question that is often asked since Caesar dies fairly early on in the play. Caesar's faults become quickly forgotten once he is dead and Antony idealizes him in his funeral speech....

Julius Caesar

Women played secondary roles in Julius Caesar by William Shakespeare. The two women in this drama --Calpurnia and Portia-- serve the purpose of giving details and moving the plot forward. Both...

Julius Caesar

Act III, Scene 3 shows the commoners happening upon Cinna the poet, an innocent bystander who has the very bad luck to share a name with one of the conspirators who murdered Caesar. They seize him,...

Julius Caesar

Casca, talking with Cassius in Act I scene 2, gives a hostile account of how Antony has offered a crown to Caesar, three times, only to have it refused each time. Casca clearly thinks that these...

Julius Caesar

At the opening of Julius Caesar, the crowds are cheering Caesar's triumphant return to Rome after the defeat of Pompey. Marullus and Flavius are reprimanding the crowd for their cheers because,...

Julius Caesar

I would say no, it doesn't confirm Lord Acton's famous saying. First of all, this isn't just an issue of power, and no one in the play ever gets absolute power. In fact, some of the motives for...

Julius Caesar

Antony and Octavius argue out of vanity and the quest for honor in battle. Octavius wants an important spot on the battlefield (Upon the right hand I; keep thou the left...line 18), but Antony...

Julius Caesar

Mark Antony is a gifted orator and knows that he will be able to sway the crowd against the conspirators if given the chance to speak. He is told that he will be allowed to speak at Caesar's...

Julius Caesar

I'm not sure if you're asking about the relevance of the play to Shakespeare's time (the time the play was written) or the time the play was set (Julius Caesar's lifetime in Rome). However, the...

Julius Caesar

Both Calphurnia and Portia are dutiful wives to their respective husbands, but with much different motivations. Both are alongside their husbands near the beginning of the play during the feast of...

Julius Caesar

The main conflict in this act is the impending civil war between the triumvirate and the conspirators who assassinated Caesar. The preparations for war reveal some other issues on both sides.The...

Julius Caesar

Julius Caesar, Roman ruler and the subject of Shakespeares tragedy is almost an engima. Some years ago, I viewed a tv programme on Discovery that put him as a diplomat who manipulated his own...

Julius Caesar

I can't answer this question for you. The first time I read Julius Caesar as a student, I was a high school sophomore. That was way back in 1976! What I remember is that the teacher made us...

Julius Caesar

This question needs to be on the discussion board so that you'll get more responses.If I were to ask Cassius one question, it would probably be: Are you really afraid that Caesar wants to be king,...

Julius Caesar

The most immediate cause for Brutus' foul temper in his confrontation with Cassius in Act IV, scene 3, is personal. His wife Portia, despairing of the success of her husband's cause, has committed...

Julius Caesar

Whether during the Roman Empire, Elizabethan England, or our own time, the themes of politics, power, corruption, and revolution presented in Julius Caesar remain universal. Even the Founders...

Julius Caesar

Julius Caesar is, ironically, not one of the main characters for this play. Although the conflict revolves around him, it is more about the struggle of the conspirators and - in particularly -...

Julius Caesar

Cassius tells Brutus to stab him. To be specific, he says, " There is my dagger,And here my naked breast; within, a heartDearer than Plutus' mine, richer than gold:If that thou be'st a Roman,...

Julius Caesar

Well, to begin with, it's "portentious," not "pretentious." Casca states that he thinks that the miracles and natural prodigies that he has just narrated are portents of...

Julius Caesar

The opening scene of Julius Caesar is expository – it sets up the context for what is to follow and introduces the issues that will be explored. It consists of a confrontation between two...

Julius Caesar

People tend to romanticize others after they have died. With Caesar, Antony and his crew exemplefied his positive qualities to each other and the crowds--they forgot anything that could be...

Julius Caesar

The chief example of this in the play Julius Caesar is the character of Brutus. Brtutus is portrayed as a person who is obsessed with principle, to the point that he will turn on and murder his old...

Julius Caesar

I think that this statement is very relevant to Julius Caesar. Each main character in Caesar is very much an individual well rounded character. You can not easily say Antony was the "good...

Julius Caesar

The ghost identifies itself as "Brutus' evil spirit" which is representative of Brutus' poor decision making in the play.

Julius Caesar

The primary source was a series of biographies called Lives, written by the Roman writer Plutarch. Visit the links below for more information.

Julius Caesar

The citizens of Rome are never "in charge" in the play. In fact, very few of the common people are even present. Cassius is in charge of the conspirators. He is able to win Brutus over to...

Julius Caesar

These speeches have very different goals. Antony wishes to win over the crowd - Brutus only wishes to express his reasoning. Brutus does not attempt to persuade the crowd; instead, he actually...

Julius Caesar

Read over the scenes between both couples - Brutus and Portia's conversation is in Act II, Scene i, and Caesar and Calpurnia's conversation is in Act II, Scene ii. You can also look for...

Julius Caesar

Both women in the play, Calpurnia (Caesar's wife) and Portia (Brutus' wife) help to move the plot along. Calpurnia does this with her dream and her begging Caesar to stay at home instead of going...

Julius Caesar

In Act V of the play, after Brutus has killed himself, this is what Antony has to say of his old friend:This was the noblest Roman of them all:All the conspirators, save only he,Did that they did...

Julius Caesar

Antony and Brutus are different in several ways. Early in the play if you had asked nearly any Roman to compare the two, he would have said that Brutus was an important and honorable man and that...

Julius Caesar

What is not included in this act is background information, as that has been provided in the earlier acts. Here are where the other elements are in Act V:Tension and suspense - exists in the...

Julius Caesar

Despite the title of this play, it is a play about Brutus and his political idealism. Brutus is terrified of Caesar's popularity because he believes that Caesar could end the republic. Others are...

Julius Caesar

Neither happens. At the end of the play, the Roman Civil War has ended and the disunity that has occurred in the Roman government is put at an end. It was not the job of the play to explore the...

Julius Caesar

In the resolution of the play, Julius Caesar, Brutus and Cassius lose the fight they began in the plot to assassinate Caesar. In battle, these two conspirators are defeated by Octavius and Antony....

Julius Caesar

The battle scenes in Act V of The Tragedy of Julius Caesar can be very confusing for readers. In fact, they are confusing to readers because they were also confusing to the characters who fought in...

Julius Caesar

Shakespeare didnotwant show things in detail.Thinking that people who are as clever as u will understand the reason. 

Julius Caesar

This question has been answered. Please see the link below.

Julius Caesar

Cassius wanted to add Antony to the killing in the Senate the day the senators targeted Caesar. Brutus disagreed saying that they did not want to seem blood-thirsty, but acting on principles of...

Julius Caesar

I don't see any irony or find it surprising that Brutus took his own life. For the Romans, to die honorably was very important. If Brutus had lived, he most likely would have been captured and...

Julius Caesar

Act V covers the last battle of Roman civil war that has erupted in the wake of Caesar's death. Brutus and Cassius have raised an army to fight Octavius and Antony. This last battle is actually...