eNotes Homework Help is a way for educators to help students understand their school work. Our experts are here to answer your toughest academic questions! Once it's posted to our site, your question could help thousands of other students.
Popular Titles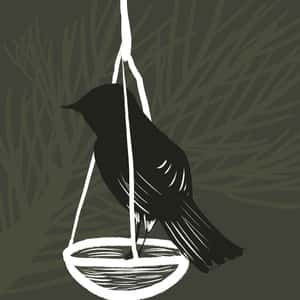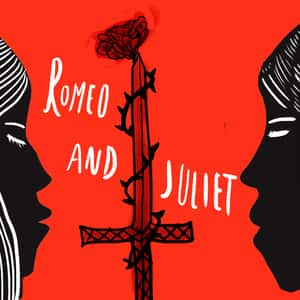 Showing
in Julius Caesar
Julius Caesar

Caesar and Brutus are both important men, in positions of honour; they are political leaders who are respected and looked up to, and they are also close friends. By the start of the play, however,...

Julius Caesar

In Acts I and II, we get the impression that Caesar is ambition and proud. Though the people praise him for his valor and leadership, the Tribunes, and Cassius specifically, are concerned that his...

Julius Caesar

In order to answer this question it is necessary to examine particular sections of the text and explore the reasons that the conspirators use for justifying their assassination of Julius Caesar....

Julius Caesar

Casca, who stays to see the public footrace in which Mark Antony participates and Caesar attends, subsequently reports back to Brutus and Cassius what happened (Act 1 Scene 2). He relates that...

Julius Caesar

Marullus and Flavius, the two Tribunes who appear only in the play's opening scene, are alarmed at Caesar's triumphant return after defeating his rival and former co-ruler Pompey. This victory,...

Julius Caesar

It should not be surprising that Brutus kills himself at the Battle of Philippi in Shakespeare's Julius Caesar. In the first place, it is a matter of historical fact that Brutus actually did commit...

Julius Caesar

Julius Caesar

Julius Caesar was a brillant tactician and politician. As a young man, Caesar joined the military because he there was some conflict between him and Rome's dictator Sulla. After Sulla died, he...

Julius Caesar

Cassius is not only fully committed to the conspiracy, but he is the instigator of it. The second scene in Act I reveals his character and his motives. Much of this scene is devoted to Cassius's...

Julius Caesar

In William Shakespeare's Julius Caesar (III,i), Antony asks (beseeches) Brutus to kill him. While Antony does not truly wish to die, he recognizes the gravity of the situation facing him (Brutus...

Julius Caesar

When Caesar tells Antony Let me have men about me that are fat; Sleek-headed men and such as sleep o' nights: Yond Cassius has a lean and hungry look; He thinks too much: such men are...

Julius Caesar

According to Shakespeare's characterization, Brutus is too trusting. His worst mistakes are in trusting Cassius and agreeing to participate in the assassination of Caesar, and later in trusting...

Julius Caesar

Cassius instigates the plot to assassinate Caesar. William Shakespeare's drama The Tragedy of Julius Caesar is based on historical facts from 44 B.C. In actuality for dramatic license,...

Julius Caesar

What about them? Which character or characters are you trying to understand?

Julius Caesar

The drama Julius Caesar by William Shakespeare is certainly a political play which describes actual events of 44 B.C. in Roman history. The dramatis personae includes historical figures who were...

Julius Caesar

Shakespeare derived all his information for writing Julius Caesar from three short biographies by the Roman historian Plutarch, translated into English from a French translation of the original...

Julius Caesar

Antony despises Lepidus and speaks of him with contempt in Act 4, Scene 1 of Julius Caesar, after he has sent Lepidus off on an errand and is alone with young Octavius. ANTONY This is a slight...

Julius Caesar

Marc Antony's facile dispension of one of the triumvirs is yet another example of his duplicitous and self-serving nature first evinced in his manipulation of Brutus in attaining permission to...

Julius Caesar

In what has come to be known as the "seduction scene (Act I, Scene 2) " Cassius appeals to Brutus to join the conspirators by praising his sense of honor and equality, as well as his republican...

Julius Caesar

Shakespeare utilizes two key features in this scene to make it dramatic. First, he uses the setting. The fact that these two conspirators are meeting in the darkness of the night immediately adds...

Julius Caesar

In Act I, Scene 2, it is the Feast of Lupercal and Brutus and Cassius watch Caesar in a procession through the streets of Rome as the crowd shouts for him. Brutus expresses concern that the Romans...

Julius Caesar

The only conspirators who expressed reasons for assassinating Caesar were Cassius and Brutus. Shakespeare had a lot of history to condense into a stage play, and he relied heavily on Plutarch's...

Julius Caesar

Brutus, not Julius Caesar, is the main protagonist of Shakespeare's Julius Caesar and so the play's title appears to be misleading. Caesar dies before the mid-point of the play is reached and...

Julius Caesar

Shakespeare deliberately emphasized that the motivations of conspirators are highly variable. Most of the minor members of the cabal are moved by personal grudges. Cassius, by contrast, takes part...

Julius Caesar

Shakespeare was not only a playwright but a director, producer, actor, and co-owner of the theater. His production of Julius Caesar required a mob of extras to play the plebians who are turned into...

Julius Caesar

It is ironic that Mark Antony, the Roman general whose funeral oration turns the people against Brutus and the other "honorable" men is assigned the dramatic function of praising the fallen Brutus...

Julius Caesar

Antony is one of the more intriguing characters of the play. We see evidence of several different sides to him. At first he appears in rather a slight role and somewhat servile in front of Caesar,...

Julius Caesar

Shakespeare's Julius Caesar is virtually an all-male play. Shakespeare must have inserted scenes with female characters just to have some variety. Consider some of Shakespeare's other famous plays....

Julius Caesar

The best evidence in support of the conspirators in seen in the reactions that the crowd have to Caesar's holiday in Act I. In the first scene, we see people loyal to Pompey removing wreaths from...

Julius Caesar

Although Octavius does not actually enter the play until Act IV, by the end he appears as one of the foremost characters. He has triumphed over Brutus and Cassius and along with Antony he now...

Julius Caesar

In the last scene of the play Antony pays this tribute to the man he deceived and subsequently defeated in battle: This was the noblest Roman of them all: All the conspirators save only he Did...

Julius Caesar

Shakespeare increases sympathy for Brutus by stressing his many positive qualities throughout the play. From first to last, from his fellow-conspirators to his political enemies, other people...

Julius Caesar

Acting as a counterpoint to the noble and eloquent Brutus in his funeral oration, Marc Antony presents himself humbly to the plebeians, even calling them his "masters." And, since he does not have...

William Shakespeare

Act one, scene one, of William Shakespeare's Julius Caesar contains two main characters (Flavius and Marullus) and several minor ones (although only a carpenter and cobbler are named and have...

Julius Caesar

Brutus's soliloquy occurs in his orchard in the first scene of Act 2. It must be by his death: and for my part,I know no personal cause to spurn at him,But for the general. He would be...

Julius Caesar

Brutus' speech in Act 3, scene 2, of William Shakespeare's Julius Caesar holds the attention of the people of Rome so well because they are all curious to know what their fate is. Given Brutus and...

Julius Caesar

I believe your question refers to Brutus in Shakespeare's Julius Caesar and I have moved it accordingly. Brutus is one of the major characters in Julius Caesar. He is a Roman aristocrat who...

Julius Caesar

A good politician, or leader, is sometimes marked not by what he believes but by what he looks and how he acts. One only has to look at Winston Churchill (some would say, a dunce) to see that a...

Julius Caesar

A brilliant strategist, soldier, and a puissant leader, Julius Caesar's name echoes throughout history. His march across the Rubicon River following his Gallic conquests as he disregarded the...

Julius Caesar

Redefining William Shakespeare's Julius Caesar as The Tragedy of Marcus Brutus would depend upon one's individual interpretation both Julius Caesar and Marcus Brutus. While both men contain tragic...

Julius Caesar

In Act I, Scene ii, of The Tragedy of Julius Caesar by William Shakespeare, Cassius works to manipulate Brutus into joining the conspiracy to assassinate Caesar. One of the statements that he...

Julius Caesar

Brutus of Julius Caesar is truly a tragic hero. For, he meets the requisite criteria: 1. He is a man of noble stature and nature. A respected member of the Senate, Brutus is a patrician. 2. He...

Julius Caesar

Shakespeare himself knew very little about Roman history. For his play Julius Caesar he drew heavily on Plutarch. According to the Cyclopedia of World Authors (see reference link below): In...

Julius Caesar

The Tragedy of Julius Caesar by William Shakespeare presents a conundrum as to who is the protagonist of the play. Many literary critics have decided that Brutus is the dominant character in the...

Julius Caesar

As explained in the eNotes "Introduction" to Julius Caesar in the Study Guide: Probably written in 1599, Julius Caesar was the earliest of Shakespeare's three Roman history plays. Like Antony and...

Julius Caesar

This is a great question. There are many omens in Julius Caesar. This is very much in keeping with the tenor of Roman history, as omens fill the annals of Roman history. When we look at Julius...

Julius Caesar

The problem in assassinating a political leader when there is no well-established plan for succession is that the power vacuum that is created proves difficult, and sometimes bloody, to fill. The...

Julius Caesar

One very famous omen is provided by a soothsayer, who warns Caesar, who is participating in a procession for Luepercal, to "beware the Ides of March." Caesar dismisses the man as a "dreamer," and...

Julius Caesar

Cassius is fully committed to the task at hand and he will do whatever is necessary to get it done. We can see all throughout the play. For example he coaxes Brutus through words, and even forges...

Julius Caesar

Cassius enticed Brutus to become titular leader of the conspiracy. Cassius knew that he himself was not well-liked. He needed someone with an impeccable reputation to serve as figurehead. What...