eNotes Homework Help is a way for educators to help students understand their school work. Our experts are here to answer your toughest academic questions! Once it's posted to our site, your question could help thousands of other students.
Popular Titles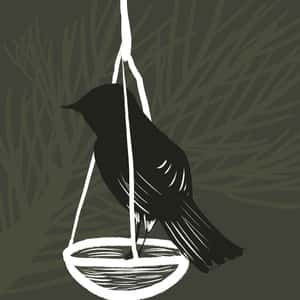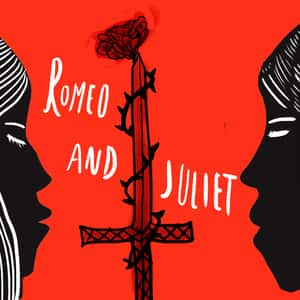 Showing
in Julius Caesar
Julius Caesar

The Elizabethan stage was quite different from the modern one. Many plays were performed by traveling companies, often in ad hoc performance spaces such as inns and churches. Even when permanent...

Julius Caesar

Brutus and Antony really have two entirely different objectives. There is a lot of turmoil in the streets, and Brutus is mainly interested in calming everybody down. That is why he appeals to...

Julius Caesar

There are a number of good essay topics that emerge from Act 1 in Julius Caesar. Let me offer two possible topics. First, you might want to write a paper on the fickleness of the crowd. In the...

Julius Caesar

Due to the importance of the classics in Elizabethan education, the audience of William Shakespeare's "Julius Caesar" would have been familiar with both the character and the historical setting...

Julius Caesar

While there are a number of prominent themes in Julius Caesar, including ambition, manipulation, and competition; but it could be said that the most significant theme is humility. Accepting one's...

The Merchant of Venice

The Portia depicted in Julius Caesar, Porcia Catonis, wife of Marcus Brutus, is not a chief character in the play, but she displays very strong qualities of loyalty, character, love and obedience....

Julius Caesar

Caesar is worried about Calphurnia because she tells him that she had a dream that people were bathing their hands in his blood and she is concerned. Caesar's wife Calphurnia considers herself...

Julius Caesar

In Act I, Scene II, of William Shakespeare's play Julius Caesar, the titular character is approached on the street by a "soothsayer," who warns Rome's increasingly autocratic ruler to...

Julius Caesar

In the play Julius Caesar by William Shakespeare, there are several ironic incidents surrounding Cassius' death. First, Cassius is killed on his own birthday. Second, he is killed with his own...

Julius Caesar

In the Roman calendar, the 'Ides' referred to the middle of a month. The 'Ides of March' refers specifically to March 15th. The soothsayer is a man who can apparently foretell the future, and he is...

Julius Caesar

Brutus already has an excellent reputation with all the Roman people. He is also a polished orator as well as a highly intelligent and charismatic man. The plebeians listen to him with respect and...

Julius Caesar

Caesar has returned to Rome from his conquests in Gaul and brought his army with him, crossing the Rubicon River in total disregard of the law forbidding it. He already holds a position of great...

Julius Caesar

In Shakespeare's play Julius Caesar, the only two ways in which Antony can be said to have betrayed Caesar were, first, in making friends with all the conspirators and shaking their bloody hands....

Julius Caesar

The primary female roles in Shakespeare's The Tragedy of Julius Caesar are those of Calpurnia, wife of Caesar, and Portia, wife of Brutus. These female characters serve to heighten the effect of...

Julius Caesar

Cassius tells Casca that he already has a lot of supporters for the opposition to Caesar. Cassius asks Casca to come over so he can talk about the opposition privately. Once alone, he explains to...

Julius Caesar

Defeated at Philippi, Brutus prepares to fall upon his sword, but feels that he will have more glory than Antony and Octavius as their victory may well cause the downfall of Roman freedom. After...

Julius Caesar

In Act 1, Scene 2, Caesar reveals to the audience that he is deaf in his left ear. He tells Antony: Come on my right hand, for this ear is deaf,And tell me truly what thou think'st of him. This...

Julius Caesar

Knowing that Elizabethans were familiar with the history of Caesar's assassination, Shakespeare wrote his historical play, Julius Caesar, placing into blank verse much of Sir Thomas North's...

Julius Caesar

In Shakespeare's dramatic version of the tragedy of Julius Caesar, authorities point to his adherence to the translation of Plutarch's Bioi paralleloi (c. 105-115; Parallel Lives, 1579). So, in...

Julius Caesar

If Baz Lubrmann were producing a film version of Julius Caesar, then there could be a part for Servilia Caepionis that would well serve his style. However, since the historical facts about the...

Julius Caesar

The role of the public in the three plays by Williams Shakespeare – Julius Caesar, Timon of Athens, and Coriolanus (believed to have been co-written with Thomas Middleton) – varies, but is...

Julius Caesar

Julius Caesar is told to beware the Ides of March, and he ignores the warning. A soothsayer warns Caesar that he should be careful on a certain day. A soothsayer bids you beware the ides of March....

Julius Caesar

After Cassius with Brutus and Antony with Octavius parley on the battlefield, Cassius takes his servant Messala aside and reveals to him the ironic truth that that day was also Cassius's birthday,...

Julius Caesar

In William Shakespeare's Julius Caesar, Mark Antony, who is a true friend of Caesar, promises Caesar's soul that he'd seek revenge against the conspirators for his brutal murder. Shakespeare...

Julius Caesar

After Caesar is assassinated, the idealistic Brutus feels that he must explain why Caesar has been killed and, thus, removed as ruler of Rome. His is a speech well-prepared, utilizing logic and...

Julius Caesar

At the end of Shakespeare's play, after the death of Brutus, Marc Antony, who would have no reason to praise his enemy, eulogizes Brutus, acknowledging that of all the conspirators he was the only...

Julius Caesar

The title character of William Shakespeare's play Julius Caesar is killed by his so-called friends about halfway through the play. Brutus was Caesar's close friend, yet he participated in the...

Julius Caesar

One of the most obvious and official celebrations which takes place in Julius Caesar by William Shakespeare is the Feast of Lupercal. This feast began in ancient times as both a religious...

Julius Caesar

An evaluation of the results wrought by the judgments and observations of Brutus and Cassius reveal which character is the idealist and which the pragmatist. And, of course, the pragmatist always...

Julius Caesar

The basic difference between the funeral speeches of Brutus and Antony is that Brutus, characteristically, appeals to reason and logic, while Antony, characteristically, appeals to emotions. Brutus...

Julius Caesar

Writing an essay focused on death and how it is treated by William Shakespeare in his play Julius Caesar and by William Golding in Lord of the Flies is a bit complicated given the vast differences...

Julius Caesar

Someone said somewhere in something I read, "Shakespeare's characters do not have I.Q.s." I found this very interesting. The concept of measurable intelligence is fairly new. I believe it started...

Julius Caesar

All of the words specified are used in Act I Scene II of William Shakespeare's play Julius Caesar. It would not, therefore, take long to locate them in the text and analyze the context in which...

Julius Caesar

Having experienced an ominous dream, Calpurnia enters the scene declaring to Caesar, "You shall not stir out of your house today." Naturally, mighty Caesar refutes her, "Caesar shall forth"; he...

Julius Caesar

One point of bitter irony found in Julius Caesar concerns the fact that Brutus makes the choice to assassinate Caesar to free Rome from potential tyranny; however, by the end of the play, Mark...

Julius Caesar

The effect of Caesar's assassination in Act 3 of the play is intentionally anticlimactic. Here is the description of the action in full: They stab Caesar. This is after a buildup that consumes...

Julius Caesar

In Julius Caesar by William Shakespeare, Brutus must be labeled an assassin because he was part of the group known as the conspirators who did, indeed, murder Caesar. The difference between Brutus...

Julius Caesar

That Julius Caesar will die at the end of William Shakespeare's 1599 play Julius Caesar is no mystery. The real-life Julius Caesar (100 to 44 BC) was in fact considered a great military leader...

Julius Caesar

Arguably, Shakespeare's play belongs to Brutus, not Julius Caesar despite his name in the title. For, it is Brutus who exhibits the traits of the tragic hero. 1. The tragic hero is of noble...

Julius Caesar

Since Julius Caesar only appears in three scenes in Shakespeare's play, there is not enough development of this character for him to be the real tragic hero of the drama. Nevertheless, he does...

Julius Caesar

Since Marcus Junius Brutus was a teen, his uncle, Julius Caesar, had been carrying on an affair with his mother, Servilia. Added to this relationship, Caesar considered Brutus a beloved nephew....

Julius Caesar

A sympathetic character is a personage in a literary work with whom the writer expects the reader to identify and care for, if not admire. Such a character is Portia, the wife of Brutus. While she...

Julius Caesar

Act I of William Shakespeare's play Julius Caesar makes clear that opposition to Caesar's coronation as king runs strong among some Romans. The Roman Senate remains a bastion of republican...

Julius Caesar

While Brutus of Shakespeare's Julius Caesar is initially depicted as noble and idealistically reasonable, he does later display some vanity and unreasonableness. First of all, in Act I, Scene 2,...

Julius Caesar

That Marc Antony is a clever man who is also expedient is evident from the first act. For, in Scene 2, Casca describes for Brutus how on the Feast of Lupercal, on a street in Rome after Caesar has...

Julius Caesar

While Cassius has, indeed, been most envious of Caesar, having hungered to assassinate the ruler of Rome because he himself is "lean and hungry" and not for the noble reasons held by Brutus, he...

Julius Caesar

In T. S. Eliot's lines, "Between the idea and the reality ... Falls the Shadow," Eliot is asserting that there is a great difference between what one conjectures or dreams up and what actually...

Julius Caesar

This quote is taken from Act I scene 3, and is delivered by Casca, who talks about the need that the conspirators have to win Brutus over to their cause. This is because, As Casca explains, Brutus...

Julius Caesar

There are three specific incidents which demonstrate the "vaulting ambition" and desire for power in the character Julius Caesar: 1. In the exposition of the play, Caesar returns to Rome after...

Julius Caesar

If I were Cassius, defending the killing of Caesar to the people, I would lay stress on the fact that Caesar was not a fit ruler for them and had therefore to be dealt with. Unlike Brutus, who is...