eNotes Homework Help is a way for educators to help students understand their school work. Our experts are here to answer your toughest academic questions! Once it's posted to our site, your question could help thousands of other students.
Popular Titles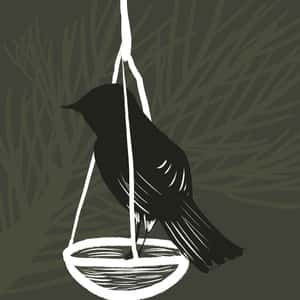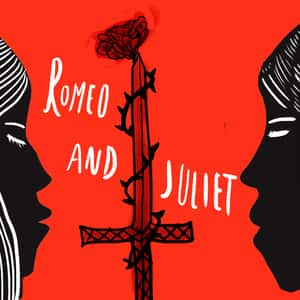 Showing
in John Steinbeck
Flight

Mrs. Torres' role in the story is an awfully sad one. She is the one who sends him on the errand, believing in her son, but also recognizing that there is little that he has shown to validate her...

Of Mice and Men

I am not entirely certain that there will be a direct quote, word for word to reflect the cruelty of reality. Steinbeck presents characters in the novel who do not ruminate on being in such a...

Of Mice and Men

Whit's entrance into the bunkhouse is almost a type of relief from the intensity surrounding Candy's dog and the collective discussion about what to do with it. Whit is elated to find that a...

The Grapes of Wrath

I think that Tom has a unique relationship with the idea of a "sense of place" in the course of the novel. On one hand, he represents placelesness when he leaves prison. He has little authentic...

Of Mice and Men

I think that there is a message being conveyed in Steinbeck's work about those who are seen as "different." The fact that Lennie occupies such a central role in the work reflects how Steinbeck...

Of Mice and Men

I think that much of Steinbeck's own views about the world are present in Of Mice and Men. In this, I think that the statement is accurate. Steinbeck spent time as a newspaper reporter covering...

Of Mice and Men

I think that there is much in way of validity in the statement. Steinbeck's use of different techniques in his writing help to bring out the multiple layers of meaning in Of Mice and Men. One of...

Of Mice and Men

This is a great topic. Specific clarification is going to be needed in certain elements should there be further exploration in it, but I think that it is a wonderful topic. If we are going to...

Of Mice and Men

If we take the poem from which the title is derived, one can see where tragedy is evident. The implications that "the best laid plans of mice and men" go astray helps to establish that the...

Of Mice and Men

I think that the main lesson that comes out of the loneliness that impacts Crooks and Curley's wife is that at the most basic of levels, some need for companionship is required for being in modern...

Of Mice and Men

Steinbeck's description of the Salinas Valley to open and close the novel might be considered a memorable quote. If nothing else, it represents how much detail and technical skill that Steinbeck...

Of Mice and Men

In the end, you know your students, your time constraints, and the manner of assessment you have used all year. The answers you get to this question will have to be tempered within this, so take...

Of Mice and Men

I think that the most significant moment in Steinbeck's work would have to be when George kills Lennie. This has to be considered the most significant moment for a couple of reasons. The first...

Of Mice and Men

I would point to the opening of chapter 2 as one specific example where Steinbeck points out the difficulty of ranch life. The transient and temporary nature of ranch life is reflective of several...

Of Mice and Men

I think that Steinbeck's construction of the ending in which Slim "stabilizes" George helps to bring out an element about the narrative and Steinbeck's own views about human connection. On one...

Of Mice and Men

Steinbeck's use of dialogue is where I think that the intensity of the moment in chapter four becomes so clearly evident. Steinbeck has constructed a verbal tapestry filled with dreams, hopes, and...

Of Mice and Men

I think that one element of significance regarding George warning Lennie not to drink the water is a practical element. George recognizes that if Lennie gets sick, they lack the resources and he...

John Steinbeck

To identify a writer's style you have to look at what they focus on consistently, from story to story. Steinbeck likes to write about common folks trying to make their way in a world that is...

John Steinbeck

I believe it is so that Lennie can come back there if there is an emergency. George knows that Lennie has a tendency to get himself in trouble like he did in Weed. So maybe he thinks that there...

John Steinbeck

In his essay "Paradox and Dream," John Steinbeck makes a number of arguments, including the following: Americans tend to be "a restless, a dissatisfied, a searching people." Partly for this reason,...

Of Mice and Men

Since setting is extremely important to the themes of Steinbeck's Of Mice and Men, you may wish to make mention of the disenfranchisement of males that occurred as a result of the Great Depression....

Flight

I think that Steinbeck makes it clear that Pepe's notion of "being a man" is so skewed and far off from what it really means that believing in killing a man would fit into such a construction....

John Steinbeck

I think that Steinbeck brings out some very interesting and compelling points about what it means to be American. In no way would he mean for this to be a definitive statement from a social...

John Steinbeck

Literature has many functions. Depending on which of these functions we honor and revere most, we might argue that Steinbeck both does and does not seem deserving of the Nobel Prize for literature....

John Steinbeck

John Steinbeck was a fairly focused writer in terms of the themes he explored. In his books To a God Unknown and East of Eden Steinbeck takes up the themes of identity through land ownership as...

John Steinbeck

It seems to me that the particular quote offered is one whereby Steinbeck reverts to his sentimentality and his unabashed hope for humanity. I think that Steinbeck wants to move away from a realm...

Flight

I think that this becomes one of the fundamental challenges that Steinbeck brings out in Pepe's characterization. Pepe has few, if any, skills to help him survive. He has little idea as to what...

John Steinbeck

John Steinbeck in most of his books talks about the times of the Great Depression and unveils the brutality of the life of the working people, the lower class. In Of Mice and Men he makes the...

John Steinbeck

In my mind, I think that Steinbeck's greatest contribution is his absorption of the voice of the dispossessed in his work. At a time when America's struggles needed to be articulated, Steinbeck...

John Steinbeck

I would say that both thinkers articulate the condition of the dispossessed in American Society both within and outside of the confines of the Depression years. During this time frame, I think...

John Steinbeck

The quotation should read: The best laid plans of mice and men often go awry. This was written by a guy named Robert Burns in 1785, not John Steinbeck. It is from a poem I have attached below...

John Steinbeck

Well, for one, the main character's name is Joseph in both the book and the movie. Joseph in both movies received a blessing from his dying father and has a connection to the land...feeling that...

John Steinbeck

The story's focus in on Elisa and her inability to be able to get her husband to see the beauty in her and her flowers, actually. She cannot get her husband to appreciate the aesthetic nature of...

John Steinbeck

I think that Steinbeck did a very admirable job in raising questions about capitalism and its presence in American Society. He understood that removing it and overthrowing it would be naive....

John Steinbeck

John Steinbeck was the only son in a family of three sisters. He was the third child or John II and Olive Steinbeck. His sisters' names are: Elizabeth Steinbeck Ainsworth, Esther Steinbeck...

John Steinbeck

John Steinbeck, the American author of such classics as "Of Mice and Men," was a native of Salinas, California. In 1957, the government of the city of Salinas was thinking about naming North...

John Steinbeck

Grandfather was first and foremost a pioneer in his day West or like he says, "Westering". He had led a life of great events and major adventures. He was a person who looked ahead and forward back...

John Steinbeck

The characters in both novels, those who are both poor and homeless yet not hopeless, were treated with great sympathy and respect by Steinbeck. These were his portrayals of those in American life...

John Steinbeck

There are many comparisons you could make between the decade of the 1930s and present day. I think some good ones would be economics, as you've chosen, gender roles, such as how men and women were...

John Steinbeck

Lennie and George have a dream about having their own place;'a little house and a couple of acres'. This would mean that they would be self-sufficient and beholden to no-one. Candy has a similar...

John Steinbeck

Their mutual dependence on one another is what keeps George and Lennie together. Lennie stays with George because he has no other option. His only family, his aunt, has passed away, and he has the...

John Steinbeck

A dynamic character is defined as one who makes a change in his character from the beginning of the story to the end. In "Of Mice and Men" George seems to make this type of change if we compare...

John Steinbeck

John Steinbeck grew up in the area around Salinas, California. Although his parents were not poor, Steinbeck witnessed many of the injustices forced upon migrant farm workers who were coming from...