eNotes Homework Help is a way for educators to help students understand their school work. Our experts are here to answer your toughest academic questions! Once it's posted to our site, your question could help thousands of other students.
Popular Titles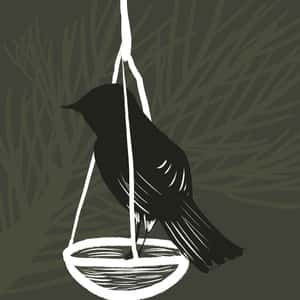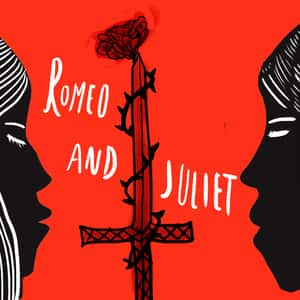 Showing
in Jane Eyre
Jane Eyre

This quote from Jane Eyre uses the figurative language device of simile to compare Jane's feelings to the similarities of an electric shock. A simile is a figurative language device that authors...

Jane Eyre

When speaking of "righteousness" in Charlotte Bronte's Jane Eyre, one might first think of Helen Burns who is the first really kind person to befriend Jane at school. Helen is certainly a...

Jane Eyre

With tone as the writer's attitude toward the readers and toward the subject of the literary work, in Jane Eyre there is a sympathetic tone used in the descriptions of Jane's plights and her search...

Jane Eyre

Your question is rather ambiguous, but it seems that you are asking which type of quotations one would seek in order to answer an essay question. Since Charlotte Bronte's novel Jane Eyre is a...

Jane Eyre

Jane Eyre has many characteristics that have endeared the novel to its readers. 1. Mystery-- Bronte uses the element of the supernatural to keep readers' interest. Is Thornfield really haunted,...

Jane Eyre

I am doing the exact same question and I would also appreciate some help! I am totally stuck ;D

A Tale of Two Cities

Thinking about Night, Elie is an example of a character who shows both cowardly and courageous behavior. Staying alive through the camps and not giving up on himself or his father took a great...

Jane Eyre

The significance of reading and writing in Jane Eyre lies in the fact that her education allowed her to move up in Lowood and eventually get hired as a governess at Thornfield (where she meets...

Jane Eyre

She likes it because it is the first place that she feels loved and like she has a real "family".

Jane Eyre

In Jane Eyre by Charlotte Brontë, the character of Jane Eyre stands in for the author in a certain way and the portrait of Jane is intended to be laudatory. Looking at it from a more objective...

Jane Eyre

chapter 17, in my book, it starts from p. 182. it's when jane describes everyone at the party.

Jane Eyre

In Charlotte Bronte's Jane Eyre, a quotation that reflects the theme of rebellion vs. conformity can be found in Chapter Fifteen. Edward is trying to come to terms with whether to defy society and...

Jane Eyre

Mr. Rochester feels like he has been dealt an unfair hand in life because he was duped into a marriage with a lunatic. Back then, divorce just wasn't socially or religiously acceptable. He felt...

Jane Eyre

In Chapter 17 of Jane Eyre, the guests of Mr. Rochester, the Ingrams, arrive at Thornfield. While Jane seeks seclusion from the aristocratic party, Mrs. Fairfax informs her that it is Mr....

Jane Eyre

In Charlotte' Bronte's Jane Eyre, Rochester is recalling his affair with little Adele's mother. The memory is difficult in recalling its end, but Rochester admits to Jane that he has found a calmer...

Jane Eyre

In Charlotte Bronte's Jane Eyre, Miss Temple publically exonerates Jane of any wrongdoing, having received confirmation from Mr. Lloyd that Jane is not, in fact, a liar. In Chapter Eight, Jane...

Jane Eyre

Jane's exposure to religion and The Bible is not all positive. When she reaches school, we see a hypocritical and cruel use of The Bible to scorn Jane. When Mr. Brocklehurts interrogates Jane,...

Jane Eyre

Mr. John Rivers recognizes a wisdom and maturity in Jane that surpasses her years; so in Chapter 32, he stops by Jane's cottage to take advantage of her listening ear. Jane knows that Rivers is...

Jane Eyre

Jane enjoys a friendshiup with St. John Rivers until he asked her to go to India with him as his wife. He begins by admonishing her for being happy with her life and for not straining herself to...

Jane Eyre

When Jane goes to Thornfield, she spends some time there before she actually means the man of the house. In chapter 11, Jane learns about the man of the house with these wry comments. "Yes,"...

Jane Eyre

Jane Eyre was originally published as Jane Eyre: An Autobiographyunder Charlotte Bronte's pen name, Currer Bell. Several aspects of Jane Eyre are extremely similar to events from Bronte's real...

Jane Eyre

The concept of 'Christian duty' in Jane Eyre by Charlotte Brontë is complicated by there being several major and conflicting approaches to this idea in 19th century Anglicanism. The first...

Jane Eyre

Feminist literary criticism is probably the single easiest and most common contemporary approach to reading Charlotte Bronte's Jane Eyre, often at the expense of understanding religious and other...

Jane Eyre

I forgot one minor part. oops. Before this part it was supposed to say what lesson does Jane learn on how to deal with people she fears and then the part up their follows.

Jane Eyre

Jane Eyre is a Bildungsroman, a coming of age story, because it begins with Jane as a young girl and follows her as she deals with the trials and tribulations of growing into a young woman. Part of...

Jane Eyre

The sharp and observant eye of Jane notices that St. John is a character who is not at peace with herself. As she spends more and more time and Moor House, what she observes is a man who constantly...

Jane Eyre

Can you ignore the top things like Webrep currentvote no rationg noweight i think my computer has something but ether way can you answer this question please WebRep currentVote...

Jane Eyre

Jane Eyre has a good relationship with God. When her marriage is interrupted, she prays to God for solace. When she is poor and starving and wanders the heath, she puts her survival in the hands of...

Jane Eyre

The Red Room is a sad memory from Jane's childhood. It is symbolic of anger and pain. It was Jane's original prison. When she finds out that Rochester cannot marry her because he is still...

Jane Eyre

Jane's first meeting with Rochester is ironic because when he is injured she offers to help, and she does not know that he is hew new employer. He is weak and she is strong, in this case....

Jane Eyre

This is an interesting assignment, and can be used not only to show knowledge of crucial chapters in Jane Eyre but also of the period as a whole. First, you need to invent a fictional occasion for...

Jane Eyre

It all depended on what class you were born into. Clearly, if you were from a good family, like Mrs. Reed, then you had a strong economic position. However, if you were from the lower classes, your...

Jane Eyre

Hi, My answer would be as follows: The Victorian era (from a literary point of view) is truly enthralling since it presents an infinite repertoire of different forms and topics. Nonetheless, and...

Jane Eyre

Chapter 6 of Jane Eyre finds Jane regarding closely the student named Burns, who is very bright, recalling all of her lesson when asked; nevertheless she incurs the wrath of her instructor, Miss...

Jane Eyre

The simple answer is that Mrs. Reed has concealed a letter she received from John Eyre, Jane's uncle, who wished to adopt Jane and bequeath her money. Mrs. Reed wishes to give the letter to...

Jane Eyre

In Charlotte Brontë's Jane Eyre, there are several reasons why Mr. Rochester is made uncomfortable by the arrival of Mr. Mason, the brother of Rochester's mad wife, Bertha Mason. The main...

Jane Eyre

In Charlotte Bronte's Jane Eyre, the quote provided sets the mood because it shows, as the author continually does, the distance in social position that separates Jane from Rochester. While there...

Jane Eyre

In Charlotte Bronte's Jane Eyre, Chapter Nineteen has revolved around a house party at Thornfield where Miss Ingram, her mother and other members of the elite society (of which Rochester is a part)...

Jane Eyre

The major episodes involving psychic interventions and telepathy come in other chapters of Charlotte Brontë's Jane Eyre. There is, however, one suggestive passage in Chapter 10. Once Miss Temple...

Jane Eyre

There are some suggestions of the supernatural in the appearance of the gypsy in Chapter 18 of Charlotte Brontë's Jane Eyre. First, gypsies in general were associated with the supernatural....

Jane Eyre

Mr. Rochester has been entertaining many guests, among them the lovely Blanche Ingram, who Jane discerns, determines to marry Rochester. One day in the absence of Rochester's "animating...

Jane Eyre

The episode involving the fire in Chapter 15 of Charlotte Brontë's novel Jane Eyre is significant for a number of reasons, including those already mentioned in the answer above. However, the...

Jane Eyre

In Chapter 14 of Charlotte Brontë's novel Jane Eyre, Jane and Mr. Rochester discuss a number of topics, including the following: Whether greater age and greater travel give one knowledge...

Jane Eyre

Jane is tough. She was always independent minded and very smart, but her life experiences made her even more hardened. Jane speaks her mind, and this pleases the eccentric Mr. Rochester. I think...

Jane Eyre

The development of the title character in Chapters XI-XIV of Charlotte Brontë's novel Jane Eyre is mainly a development from uncertainty and nervousness to self-assurance and confidence. When we...

Jane Eyre

What is it that you mean precisely by the phrase "earth love"? There is certainly a very real and genuine friendship between these two characters. It is at Lowood that we see Jane as a character...

Jane Eyre

Jane tries to avoid looking at Mr. Brocklehurst in Chapter Seven because of the way her last meeting with Mr. Brocklehurst went. If you remember, this happened back with Mrs. Reed and Mrs. Reed...

Jane Eyre

Mr. Brocklehurst is a hypocrite whose sense of goodness emphasizes following strict but shallow rules, obeying orders, and being more concerned with external appearances than with the true spirit...

Jane Eyre

Your question suggests that Jane had a clear idea of what she was expecting when she was sent to Lowood. Actually, the text indicates she had no such idea and that she went to Lowood without any...

Jane Eyre

Near the end of Chapter II of Charlotte Brontë's novel Jane Eyre, young Jane is locked in a room and, while there, imagines that she may see the ghost of Mr. Reed: I thought Mr. Reed's...