eNotes Homework Help is a way for educators to help students understand their school work. Our experts are here to answer your toughest academic questions! Once it's posted to our site, your question could help thousands of other students.
Popular Titles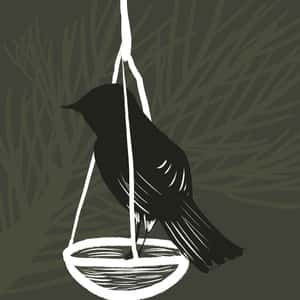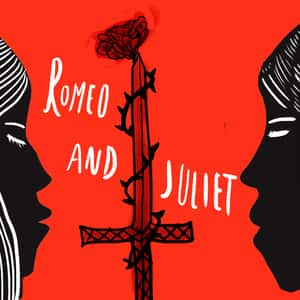 Showing
in Jack London
Jack London

In a literal sense, Koskoosh the old chief is the protagonist, while the Wolf pack is the antagonist. However, with a more nuanced reading, one could say that Humanity itself is the Protagonist,...

Jack London

The main problem with applying the concepts of Naturalism to the reading of London's short story "The Law of Life" is that the mere player in the world controlled by natural forces is a man who, to...

Literature

The old miner, also called the "pocket-miner," is addressing the canyon itself as "Mr. Pocket." This pocket section of the canyon is pristine and the miner believes it will provide him with a nice...

Jack London

The conflicts in the short story "The Law of Life" by Jack London include the conflict of "man versus himself". The old Indian, Koskoosh, has been left behind by his tribe to die in the...

To Build a Fire

The main theme in "To Build a Fire" is Man versus Nature, but in the sense of Literary Naturalism. The protagonist is not killed by nature, but simply is unequipped to survive in it; he does not...

To Build a Fire

With respect to Jack London's "To Build a Fire," Earle Labor and Jeanne Campbell Reesman refer to the frozen landscape as a force in contention with the man who falls into misfortune because of...

To Build a Fire

London's two stories that are set in the formidable Arctic illustrate the theme of Man vs. Nature; for, both protagonists are pitted against an indifferent universe in their efforts to survive and,...

To Build a Fire

Naturalism states that the role and effect of Humans in Nature is dependent more on Nature's effect on Humans, not the other way around. In this sense, it is somewhat deterministic, but more in the...

To Build a Fire

"To Build a Fire" is written in the Naturalist and Realist styles, where events and prose are detailed realistically. This means that there are not many metaphors; there are no need for them, as...

Jack London

The sanitation of China means the elimination of the Chinese population. Many people believe that "The Unparalleled Invasion" shows that Jack London was in favor of genocide. I find that hard to...

Jack London

Little information seems to be available about Jack London's poem "He Never Tried Again." Until recently the poem was unpublished, and the most recent editor of London's poetry, Dan...

Jack London

"He Never Tried Again" is an unpublished poem by Jack London, collected in several modern anthologies as well as online. "SOAPSTone" is a method of reading and analyzing prose and poetry using...

Jack London

The difficulty with third person points-of-view is that the two types of third person narration can be confused. Whilst one major narrative style is the use of the omniscient third person narrator,...

Jack London

This question has been asked and answered previously. Please see the link below for the answer. Thank you for using eNotes!!

Jack London

That we are all going to die eventually, no exceptions.

Jack London

I would agree with you that the theme of this story is race and the way that race is constructed and perceived by society. (There is, I think, also an element of commentary on attitudes towards...

Jack London

The tribe described in Jack London's short story "The Law of Life" live in harsh, primitive conditions. They live in an extremely cold, snowy environment. Their only source of heat is wood fires,...

Jack London

In London's "The Law of Life," Koskoosh is expected to freeze to death, most likely, to starve, or to be killed and eaten by animal predators. In the society of the story, everyone is expected to...

Jack London

In Jack London's novel, "Call of The Wild," we meet Buck. Buck has been stolen from his peaceful and relaxing life at Judge Miller's home. He has been sold into a hard life of labor and stressful...

Jack London

This use of figurative language can be seen in a few ways. One would be through the use of personification, assigning human qualities to a non- human entity. When "fate asks too much" from the...

Jack London

"War" is a short story by Jack London, about a young man scouting for his army. Sides and causes are never mentioned, so the conflict is reduced to its bare essentials; men are fighting, and the...