eNotes Homework Help is a way for educators to help students understand their school work. Our experts are here to answer your toughest academic questions! Once it's posted to our site, your question could help thousands of other students.
Popular Titles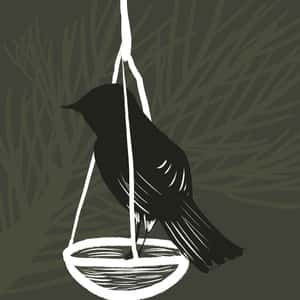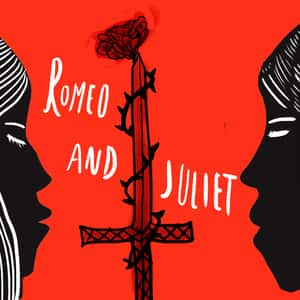 Showing
in A Hunger Artist
A Hunger Artist

This is a very interesting question. The starting point for an answer is the difference between fiction and real life. A Hunger Artist by Franz Kafka is not a piece of journalism, but instead a...

Bartleby the Scrivener, A Tale of Wall Street

I think that one distinct relationship between all three works is the way in which alienation is developed. The construction of alienation in each is one where the individual is divided between...

A Hunger Artist

Overall, the tone of this story can be characterized as fairly detached and unemotional. The story is told in limited third person narration, that is to say it stands outside of the characters and...

A Hunger Artist

I think that one reason why the artist in Kafka's story has to be a hunger artist is to reflect the condition of alienation that drives his art. Unlike a priest, who recognizes that there is a...

A Hunger Artist

The hunger artist doesn't want to eat food at all, and finds fasting incredibly easy. However, his audience doesn't believe him and people either call him dishonest or take pity on him and try to...

A Hunger Artist

I think that some of the Postcolonial elements in Kafka's work has to relate to how the artist is perceived by the public and how he perceives himself. There is a sizeable gap between both sets of...

A Hunger Artist

The concept of a "hunger artist" is real and something that does exist. This was the realm of professional fasting, whereby individuals fasted and there was a public fascination with it. Yet, I...

A Hunger Artist

Your question seems to point towards the importance placed on the passing of the times and how what is in vogue one moment becomes anachronistic the next moment. Note how this is referenced from...

A Hunger Artist

This is an excellent question. Of course, the point of view of this challenging short story is third person limited, which helps create the detached tone that you refer to. From the very start of...

A Hunger Artist

Many consider this excellent short story to be a thinly-veiled allegory of how the artist never is fully appreciated for his art by his audience, who constantly misunderstand and treat his "art" as...

A Hunger Artist

You have asked an excellent question about this fascinating story. One central theme that can be clearly identified is the relationship between the artist and their audience - note the title of the...

A Hunger Artist

The Hunger Artist is physically isolated from the world via his cage, but he is also isolated from the world in that only he can understand the seriousness and the importance of his "art." Although...

A Hunger Artist

In Kafka's classic short story "A Hunger Artist," the main symbols are: the hunger artist vs. the crowds of onlookers: establishes the themes spirituality vs. decadence; individualism vs....

A Hunger Artist

Although the Hunger Artist is a person, it is more significant that his involvement in the story's bizarre action invites interpretation as symbolism and allegory. He may be seen as a general...

A Hunger Artist

The characterization of the Hunger Artist, even though he is name­less, is based on rather full details. He is a meticulous, proud person, offended by the suspicions of others, but who...

A Hunger Artist

The premise of "A Hunger Artist" may be phrased as follows: What if the world placed a premium on the technique of fasting, admired practitioners of the art, but then lost interest? The plot...

A Hunger Artist

"A Hunger Artist" is described through a limited point of view, which enables us to discover many traits about the main character. For most of the story, the character of the Hunger Artist is...

A Hunger Artist

Generally, Kafka's work is characterized by an unreal and fantastic premise, such as a young man turning into an insect (The Metamorphosis), or a man being arrested and put on trial for no reason...

A Hunger Artist

Franz Kafka's "A Hunger Artist" is a metaphor for the yearning and alienation we all experience, to some extent. A priest or a singer or a painter or a sculptor or an author might just as easily...

A Hunger Artist

The search for perfection in terms of Kafka's The Hunger Artist means the inability to accept reality for what it is. The Hunger Artist is always dissatisfied and feels misunderstood. He never...