eNotes Homework Help is a way for educators to help students understand their school work. Our experts are here to answer your toughest academic questions! Once it's posted to our site, your question could help thousands of other students.
Popular Titles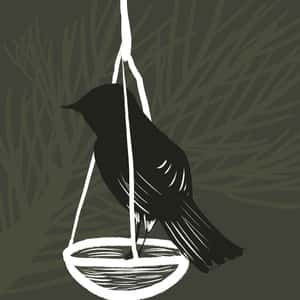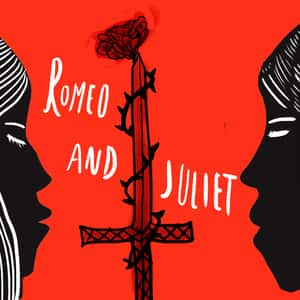 Showing
in Hatchet
Hatchet

Brian tried for a long time to catch fish. He tried using a spear and a bow at different times too. After being stranded in the wilderness for 47 days, Brian has had plenty of trial and error...

Hatchet

The tornado sequence happens in chapter 16 of the book. On the whole, Brian is not having a good day in chapter 16. It starts off easily enough, but by the end of the chapter Brian has been...

Hatchet

Brian is led to the berry bushes by the birds. Brian had heard that the woods were full of berry bushes. After his plane crashes, he knows that he has to find food, and he decides that berries are...

Hatchet

Brian's attempts to read the tracks in the sand leads to an important discovery when he realizes that his sanity is dependent upon his curiosity. He thinks that the very action of trying to make...

Hatchet

In Chapter 3 of Gary Paulsen's novel Hatchet, we learn a bit about the Canadian wilderness into which Brian has just crash landed. Before him, stands the lake, "blue and deep," into which he...

Hatchet

The primary reason for the plane crash was that the pilot suffered a heart attack and died mid air, leaving the controls to an inexperienced passenger. The passenger opted to continue flying until...

Hatchet

One of the most important objects is the hatchet; not only is it the title of the work, it is vital for Brian's survival. The hatchet helps to generate fire when Brian throws it against the wall....

Hatchet

Upon waking from the second sleep, Brian starts to take some basic stock in where he is and what has happened. After the first sleep, Brian was completely overcome with the uncertainty in the post-...

Hatchet

Okay, simple enough. I can't write the journal entries for you, but I can get you started in the right direction. I am going to assume that you have read the book. If not, then my recommendation is...

Hatchet

Considering that Brian was just in a plane crash and is now alone in the wilderness, he is both mentally and physically doing quite well. That's not to say that Brian is injury-free. He's alive...

Hatchet

Mr. Perpich is significant to Brian's narrative. In the midst of everything around Brian, Mr. Perpich's words are some of the few elements that provide a level of focus to a situation that lends...

Hatchet

The phrasing of this question is a little tricky. There are a couple ways of interpreting it. Brian's First Feast Day is also the day that he remembers as the Day of First Meat. This is where he...

Hatchet

Brian's hearing became more acute the longer he was in the wilderness. Not long after Brian crashed in the wilderness, he began to realize that his sense of hearing was becoming more acute. With...

Hatchet

Chapter one starts off, with Brian Robeson, a 13 year old boy, who is getting on a small plane. He is the only passenger of this plane and he is excited to be flying on the single engine plane. He...

Hatchet

When Brian embraces the thinking of his English teacher, Mr. Perpich, he demonstrates sensible and reasonable thinking patterns. One of Mr. Perpich's lessons to Brian is that "You are your most...

Hatchet

Hatchet begins by introducing Brian as he boards a single-engine plane, piloted by a stranger, to go visit his father in Canada. During the flight, the pilot apparently suffers a heart attack and...

Hatchet

A porcupine inspires Brian to build a fire and symbolizes vulnerability because Brian needs to defend himself from the wild animals. Brian finds himself stranded in the wilderness due to a plane...

Hatchet

I assume you are referring to the plane ride Brian Robeson takes in the opening chapter of Hatchet by Gary Paulsen. When we first meet the thirteen-year-old, he is full of excitement about making a...

Hatchet

As you read the story in Hatchet, you learn that Brian's parents had recently divorced with a fairly contentious fight over custody. Brian's mother ultimately won full custody of Brian. Still...

Hatchet

One of the realizations that Brian makes in understanding how feeling sorry for himself was not going to help him was his embrace of "tough hope." This philosophy stressed that he was not going to...

Hatchet

The protagonist of Gary Paulsen's Hatchet is Brian Robeson. In the beginning of the story, Brian is traveling on a plane to visit his father. Unfortunately, the plane crashes (yet not without Brian...

Hatchet

The best things to present in a shadow box which represents Gary Paulsen's Hatchet would illustrate (or highlight) the things important in the novel. These objects can represent literal objects or...

Hatchet

One of the most important lessons that Brian recalls from Mr. Perpich is the need to demonstrate mental toughness in the face of adverse conditions. For Brian, Mr. Perpich's lesson pops into his...

Hatchet

The original question had to be edited. Brian's visit with his father is the result of the recent divorce between his parents. His mother initiated it. The courts ruled that Brian is to spend the...

Hatchet

The largest amount of ingenuity that Brian displays is seen in his desire to retrieve the survival pack from the plane. Brian recognizes that the presence of the survival pack would immeasurably...

Hatchet

Brian solved his problems through a combination of skills, ability, knowledge, determination, and luck. In different points in the narrative, he was able to either use his resources to help him...

Hatchet

Given the fear that is driving Brian at this point, there is no exact and specific plan that he formulates. Brian is grasping at ideas to formulate some course of action because of being so...

Hatchet

The original question had to be edited. Perpich is significant because he helps to provide some of the earliest examples to Brian about the need to demonstrate mental toughness in a trying...

Hatchet

Brian learning of "the secret" is something that looms large over him. Despite the fact that he is fighting for survival, he is unable to escape "the secret." This is what casts a shadow over...

Hatchet

coarse can mean rough to touch or vulgar. [kawrs, kohrs] Show IPA adjective, coars·er, coars·est. 1. composed of relatively large parts or particles: The beach had rough, coarse sand. 2....

Hatchet

Brian's sentiment helps to carve out the basic elements of his mental toughness that is characteristic of his survival narrative. Brian's suggestion is that the discoveries that advanced...

Hatchet

Well in chapter 1 he is sent away during the summer where his father works in the oil fields and in chapter 2 this is when the pilot has a heart attack. So I think that the main conflict in chapter...

Hatchet

These two books by the same author, on face value, look very different, therefore, let's start out by showing how they contrast. First, Hatchet is fiction and My Life is non-fiction. Hatchet is...

Hatchet

Brushpile One was Brian's raft. He built it out of whatever sticks and pieces of wood he could salvage. It looked so bad that he named it "brushpile" because it seemed just thrown together....

Hatchet

In the book Hatchet by Gary Paulson, Brian finds himself stranded in the middle of nowhere with only himself and a few items to rely upon. One of the most significant of the items he has with him...

Hatchet

The creation of fire is an important moment for Brian. On one hand, he recognizes the responsibility he has to continue to persevere. The development of fire was not easy for Brian. Regardless...

Hatchet

I had to pare down the original question as it featured multiple elements within it. I think that the climax to Paulsen's novel can be seen in a couple of different lights. On one hand, I think...

Hatchet

Brian measures time in a couple of ways. One way is literal. Brian marks off the days in the wilderness at his shelter door, on stone. Each mark is a day and in this, Brian is able to fully...

Hatchet

I think that Brian never concedes defeat in his situation. He does ask why and engages in some level of pity at specific moments. However, Brian does not acquiesce to the overwhelming odds and...

Hatchet

Brain uses his Hatchet (after seeing the sun shine on it - and connecting it to the dreams he had) to create a spark to light the fire. He collects some Birch bark, but still has trouble igniting...

Hatchet

The answer to this question can be found in Chapter Five of this compelling story. In this chapter, Brian begins to take stock of his situation and try and work out where he is. However, as he...

Hatchet

I think that one of the most powerful dynamics in the story is how disappointment and exhilaration go together. Brian is shown to be a character who is, on one hand, faced with frustration at...

Hatchet

As he learns how to survive, basically by trial and error, Brian Robeson learns what items will be valuable to him in the long run, and those which will not. The first item he gathers and "stores"...

Hatchet

You might like to look at Chapter Five of this excellent survival story in which Brian remembers some advice that an English teacher gave him concerning staying positive and remaining on top of...

Hatchet

I think that there is a fundamental difference between Brian and the adults with whom he interacts. Paulsen's work sets up Brian's survival situation in the wilderness as part of a maturation...

Hatchet

It is quite clear that the principal theme of this excellent story is that of survival, as we follow the protagonist, Brian Robeson, as he is stranded in the middle of the Canadian wilderness by...

Hatchet

This is going to be a matter of opinion. I think that several arguments can be made for different points where Brian most resembles into a mature "man." For me, I would say that the development...

Hatchet

In Gary Paulsen's Hatchet, Brian's first bow nearly spells disaster for him because when he tries to test it, the bow wood explodes in his hands, sending deadly splinters and wood chips into his...

Hatchet

I think that Brian sees the moose attack as yet another challenge of living in the wilderness. The moose attack reminds him of the cruelty of nature and the reality of where he is. In the ongoing...

Hatchet

When I first read the book, I thought that this was the moment that would ultimately finish Brian. I realized that the structure of the book was devised so that each time he encountered...