eNotes Homework Help is a way for educators to help students understand their school work. Our experts are here to answer your toughest academic questions! Once it's posted to our site, your question could help thousands of other students.
Popular Titles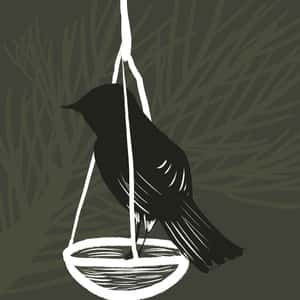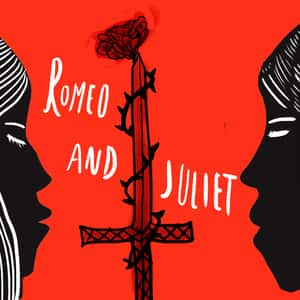 Showing
in Hamlet
Hamlet

One instance of revenge is with Fortinbras. He wants revenge because his father lost a fight to King Hamlet and thus lost his territories (Act. 1, sc. 2). Fortinbras puts together a group of...

Hamlet

Yes, Hamlet realizes that he is slow in action because he overthinks the problem. He first goes into this frustration at length in Act 2.2 in his soliloquy that closes the scene and act. There he...

Hamlet

The two most important women in the play are: Gertrude, Hamlet's mother, and Ophelia, the woman that Hamlet loves.Gertrude has a relationship with Claudius, the King's brother, who she marries very...

Hamlet

Like Macbeth, Claudius is aware of his crimes without being able to repent of them. Both have chosen to damn themselves for worldly advantage, but are too proud or too despairing to change their...

Hamlet

I think you can do that with what the text provides you. First, we know from the sentries who first see it that it looks just like him. He is also wearing armor--Denmark is at war, so this seems...

Hamlet

Hamlet is the protagonist and tragic hero of the play. According to the Bedford Glossary of Critical and Literary Terms, the term protagonist comes from the Greek word for "first...

Hamlet

It depends on what you mean by "the best thing." If Hamlet wants to do what is best for his own personal well-being, planning and carrying out a murder is probably not the way to go....

Hamlet

I absolutely believe Hamlet's life is worth living, yes. Despite facing horribly tragic events in his life, he is blessed in many other ways. I've seen real people face much more difficult times...

Hamlet

Hmm. I think I would feel as Hamlet does towards his mother, but I don't think the primary emotion is a sense of neglect. Hamlet is a grown man and a prince. He's educated, and used to command; he...

Hamlet

Remember that Hamlet is putting on a false front for the court after he takes up the burden of seeking his father's killer. Anything he says to another person—or when someone else might be...

Hamlet

Hmmm. I'm not sure "bad" is a strong enough adjective for Claudius, but here goes:Claudius is the king of Denmark, a position he attained by murdering his brother, the rightful king. To...

Hamlet

In Act II, Scene i, Polonius's ostensible reason for sending Reynaldo to Paris is to take money and notes to Laertes. His real reason, however, appears to be that he wants Reynaldo to spy on...

Hamlet

This is an age-old debate. See the link below to get good answers.

Hamlet

The Ghost in "Hamlet" unlike some of Shakespeare's other ghosts is quite intriguing. He is literally a symbol of the murdered King Hamlet, yet it could be questioned if he is also a...

Hamlet

This is an interesting question and certainly a very subjective one. Hamlet would be something quiet and pensive, like perhaps a golden retriever because he's also very loyal. He's not without...

Hamlet

The delay in seeking revenge for his father's death is one of the key questions in the play, "Hamlet". The complete answer would take more space than I have here, so I will try to...

Hamlet

The character of Hamlet, though he is a prince, strikes a universal chord with readers of the play everywhere. Though the events in Denmark are specifically tied to one time and place, Hamlet's...

Hamlet

There are many similarities and differences between these two plays. In fact, since there are so many of both, we'll start with the basics.Ways they are similar:They deal with royalty.They deal...

Hamlet

Aristotle's Poetics outlined the qualities of the tragic hero that we still refer to today:The tragic hero has a noble stature and a high position in his culture.The tragic hero, is great, but not...

Hamlet

According to the Bedford Glossary of Critical and Literary Terms (ed. Ross Murfin and Supryia M. Ray), a foil is "a character who, by his contrast with the main character (protagonist), serves...

Hamlet

Though there are several places where a director could introduce a mirror as a prop, the text of the play doesn't actually ever call for one. You're absolutely right though, the mirror is a potent...

Hamlet

In Act IV, Scene II of Hamlet, Rosencrantz and Guildenstern, two childhood friends of Hamlet, are working with King Claudius against the Prince. They come to Hamlet asking for Polonius's...

Hamlet

A little, and a little. ;-)By that I mean, he was very fond of her before this all happened. He might have thought it was love, and it was possible that it would turn into love…but it wasn't...

Hamlet

My first impulse is to say, "He isn't," and stop. However, upon reflection, I can think of a few areas where he is. When he taunts his mother, he is being crueler than he needs to be....

Hamlet

The vast majority of Hamlet takes place in fictional royal castle in the city of Elsinore in the country of Denmark. The fictionalized historical location is Kronberg Castle located in the real...

Hamlet

There's a direct answer to this excellent question in Act 4, Scene 5. Ophelia has gone mad, and Claudius tells Gertrude that the people are...

Hamlet

It is easy to understand why Hamlet can be accused of being his own worst enemy. Hamlet gets stuck in his own thoughts, which prevent him from acting on a decision. He is depressed and obsessive....

Hamlet

In Hamlet, Hamlit actually makes 4 soliloquies. I suppose you are referring to one soliloquy "to be or not to be." In this soliloquy, Hamlet shows his melacholy through his skillful use...

Hamlet

Take a look at some of the topics on the discussion board, especially the...

Hamlet

Polonius is simply responding to Claudius' assessment of his character: a man 'faithful and honourable'. 'Fain' means 'happily', so Polonius is simply saying: 'I would be very happy to be proved to...

Hamlet

Gertrude and Claudius make the request together in Act I, scene ii of the play. After discussing Hamlet's grief over the death of his father, Claudius and Gertrude gently scold him for still...

Hamlet

Shakespeare is a master at juxtaposing comic and serious scenes, and the proximity of the funny gravediggers' scene to the hugely emotional, climactic scene of Ophelia's funeral is startling. It is...

Hamlet

In his admission speech (Act 3, Scene 3), Claudius bares all. He, in obvious turmoil, states how his "...stronger guilt defeats [his] strong intent..." (line 40) He is even brought to the...

Hamlet

Claudius attempts to establish his popularity by justifying his actions and thus convincing the people that he is the best man for the position of King. First, he states how grieving for King...

Hamlet

The reader, in this Act II, Scene 2, soliloquy is made aware of how Hamlet is in despair and feels extreme guilt about his own inaction to avenge his father's murder. Hamlet observes that the...

Hamlet

Why the subterfuge? Just ask Claudius if he murdered your father.

Hamlet

This question has been answered. Please see the links below. Thanks for using eNotes!

Hamlet

This question has been answered. Please see the links below. Thanks for using eNotes!

Hamlet

One internal conflict is his seeming fear of action; this results from his confusion over expectations of the Ghost and expectations of his religion. He wants to avenge his father's death, but...

Hamlet

In Act 3, Scene 4, Hamlet stabs Polonious throught "arras" or curtains. Polonious has hidden there in order to spy on Hamlet speaking to his mother, Gertrude, hoping to discover Hamlet's...

Hamlet

We are in the process of teaching "Hamlet" here at eNotes. Please see the link below for an analysis of Act 2.2. as well as other lessons. All of the lessons and discussion questions...

Hamlet

Hamlet's lack of self-confidence is a topic scholars have long debated. Hamlet is a different man that his father, an intellectual rather than a warrior. He struggles with coming to terms with...

Hamlet

The most obvious comic scene in Hamlet occurs in Act 5, sc. 1 with the gravediggers (often identified as the "clowns"). The exchange between the two men digging Ophelia's grave is very...

Hamlet

Yes - I think the play makes pretty clear that he does. Firstly, Polonius and Laertes have both heard that Hamlet has been chasing after Ophelia and counsel her to avoid his love - as he, as the...

Hamlet

Even before Hamlet's meeting with his father's ghost, he knows that his uncle suspects him of plotting a coup against him. Claudius would naturally think that way because he thinks that way...

Hamlet

This scene depicts Hamlet's reaction to Leartes' leaping with grief into Ophelia's grave. After he and Leartes scuffle over Ophelia's dead body (literally) his mother, the queen says the...

Hamlet

Indeed, Hamlet's character evinces many a "flap and patch" as his soliloquies demonstrate changes in mood, perspective, and action. In his first soliloquy, Hamlet is in a state of deep melancholy,...

Hamlet

This is a very interesting question to consider, as Hamlet does not actually try to use the Bible to justify his own sin at any point in the text. He seems to refer more to a much older, more pagan...

Hamlet

When Hamlet first aappears in Act 1, Scene 2, King Claudius shows that he already is suspicious of him and intends to keep him a virtual prisoner. For your intentIn going back to school in...

Hamlet

If one assumes that Hamlet is indeed mad, the reasons are many: his father has been murdered by his uncle; his mother has married the killer less than two months after her first husband's death;...