eNotes Homework Help is a way for educators to help students understand their school work. Our experts are here to answer your toughest academic questions! Once it's posted to our site, your question could help thousands of other students.
Popular Titles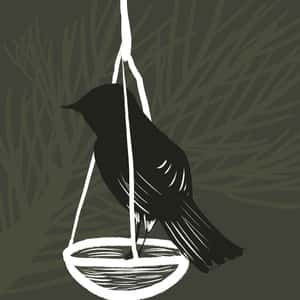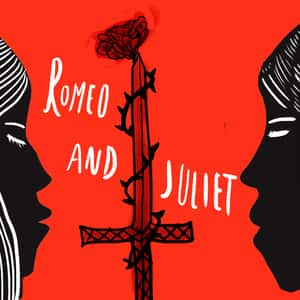 Showing
in Hamlet
Medusa

Both of these texts present mothers in negative terms. Firstly, in "Medusa," the mother is presented as a figure who contrains and restricts her daughter, the speaker of the poem, even though she...

Medusa

In "Medusa," which interestingly, Plath wrote as a companion poem to "Daddy," her much more famous work about the relationship between a father and daughter, Plath creates a persona who is still...

Hamlet

When writing an essay for school or any scholarly platform there are many different approaches that you can take. Some of the things that you should always make sure to do is cite evidence from the...

Hamlet

The opening of this classical play is one of confusion. It is ominous as the opening line asks the question of "Who's there?" The characters are almost hysterical in there anxiousness. It lets the...

Hamlet

Despite the fact that Hamlet and Laertes end up in a deadly duel by the end of Hamlet by William Shakespeare, the two men have many significant points of comparison. First of all, in Act I scene ii...

Hamlet

It is interesting that the King's Ghost does not want Hamlet to seek revenge on Gertrude. After divulging the true events of his murder in scene five of the first act, the Ghost says, "But,...

Hamlet

In Sonnet 3 death is viewed in a way that is very similar to how it is presented in Hamlet. In Act III scene 1, for example, Hamlet in his soliloquy describes death as: The undiscovered country...

Hamlet

Here on enotes.com we have hundreds of study guides, including hamlet. It gives a well detailed and written summary of the book. Check it out!

Hamlet

The difference between appearance and reality is something of a perennial theme in many of Shakespeare's plays, and can be effectively explored in both Hamlet and Twelfth Night through...

Hamlet

In the first scene of Hamlet, we are told that a ghost of some sort may have been about on the walls of Elsinore Castle. It is not the terror of supernatural menace that serves as the mood at the...

Hamlet

Plainly, Hamlet is disturbed by Gertrude's welcoming Claudius into her "incestuous sheets,'' and he is even more upset when he learns that his mother was having an affair with his uncle...

Hamlet

One of the most famous names in English drama belongs to a character who never appears on stage and is, in fact, long dead before the play's action begins. In the graveyard scene of Act V, Hamlet...

Hamlet

In Act V, scene ii, Shakespeare introduces a minor character into Hamlet in the person of Osric. Osric's instrumental function in the play is extremely limited; he brings word to Hamlet that the...

Hamlet

At the end of the play, with Hamlet's corpse on stage, the character of Fortinbras, the heroic young prince of Norway, appears for the first time. He instructs his men, ''Let four captains /...

Hamlet

While references are made in Hamlet to several other lands, including France, Germany, Norway, Poland, and England itself, all of the action in the play occurs in and around Elsinore Castle in...

The Great Gatsby

The Merriam Webster online dictionary defines "motif" as: A usually recurring salient thematic element (as in the arts); especially a dominant idea or central theme. The dominant idea or central...

Hamlet

I'm not sure what particular aspects of Hamlet you are looking for, but eNotes has summaries, themes, character sketches, and all sorts of information about Hamlet. Usually when looking for what a...

Hamlet

In Hamlet, by William Shakespeare, Ophelia is the daughter of the king's counselor, Polonius, and the woman Hamlet loves. Whether or not Hamlet's love for Ophelia is real, it is clear that Ophelia...

Hamlet

Referring to Hamlet as Shakespeare's "Mona Lisa of literature" renowned scholar Harold Bloom adds that it is also Shakespeare's "white elephant, and an anomaly in his canon." Indeed, Hamlet is not...

Hamlet

Gertrude is a complicated character in William Shakespeare's Hamlet, mostly because we do not ever really know the complete truth about what role she played in her first husband's death. We have...

Hamlet

The key members of Hamlet's family are: Hamlet's dad - the former King of Denmark who is now dead. Though he is dead, Hamlet's dad is an important figure in the play, as Hamlet thinks about him...

Hamlet

In this famous speech/soliloquy, Hamlet weighs the pros and cons of living versus the pros and cons of dying (implying a consideration of suicide). Hamlet wonders whether it is worth living with...

Iliad

The differences between the two "worlds" are easier to list than the similarities: different genres, different centuries, different religions, different governmental systems, different...

Hamlet

This quote is in Act 1, Scene 4. Horatio, Marcellus, and Hamlet are waiting for the ghost to appear. The ghost finally appears and Hamlet addresses it. Hamlet tries to get the ghost to tell him why...

Hamlet

Critics differ on whether Hamlet was truly mad or not. In the wake of psychoanalysis, since Freud, some have suggested Hamlet was "mad" on a subconscious level. But many critics have found evidence...

Hamlet

In Hamlet, as in almost any other stage play, Shakespeare had the problem of introducing his characters and identifying them by names. In Act 1, Scene 1, notice how the actors keep calling each...

Hamlet

A case can be made that Hamlet has relevance to the modern audience. The fundamental question that emerges from Hamlet is how does one address the issue of injustice in the world? Hamlet's father...

Hamlet

Hamlet, by William Shakespeare, is set in Denmark, and the protagonist is thirty-year-old Hamlet. He is grieving the loss of his father and the over-hasty marriage of his mother (Gertrude) to his...

Hamlet

It is likely that this question could and would be answered differently by a variety of readers, but it seems to me that Hamlet is actually the moral center of William Shakespeare's Hamlet. Despite...

Hamlet

Why does Hamlet pretend he is mad? And is it really essential for his schemes? After seeing the ghost of his father in Act I, scene v, Hamlet plans to revenge his father's murder by...

Hamlet

Revenge his foul and most unnatural murder Taint not thy mind, nor let thy soul contrive against thy mother aught remember me

Hamlet

At the beginning of Hamlet, by William Shakespeare, Hamlet is distraught about two things: his father's untimely death and his mother's untimely marriage. Gertrude's role in this play, either as...

Hamlet

William Shakespeare's works are all replete with imagery, and Hamlet is no exception. Imagery is simply using language to create pictures (images) for the readers in order to enhance the meaning of...

Fifth Business

It is difficult and quite possibly fruitless to compare and seek to connect such disparate works of literature as these three are. Fifth Business is about a young man (first as a boy) who tries to...

Dante's Inferno

In a prison setting, Dante's Inferno speaks volumes. Dante, the pilgrim, seeks to find meaning and understanding in consciousness. Dante's journey forces him to understand and accept that which is...

Hamlet

One of the primary questions in Hamlet, by William Shakespeare, is whether or not Hamlet, is mad or "mad in craft." While he makes several comments about his feigned madness to others, Hamlet only...

1984

In 1984, Winston depict's Orwell's own expression of "fate." Orwell is quoted as having said that the fate of those who are sentiment, as opposed to rational, is that their opinions alter as soon...

Hamlet

There is a newly published book entitled Collusion by Omission. While the contents deal with a different aspect of modern politics, there is a similarity in that by the omissions of any objections...

Hamlet

Your question is interesting because it assumes that Gertrude is weak and easily manipulated. While that case can be made, there is another way to think about Gertrude. It is true that Gertrude...

1984

Arguably, 1984 and Hamlet, deal with existential themes as both protagonists contemplate their individual identities within their environments. Here are some aspects of each work that can be...

1984

This is a difficult point of view to take when confronting Julia and Ophelia in these texts. This is because there is very little proof to suggest that Julia is a weak character. It could be said...

Hamlet

The brief appearance of Fortinbras (actually two are mentioned, father and son) lets us know only about his military and kingship aspirations, as he, the Crown Prince, is the immanent threat on...

1984

The role of women in both of these texts are particularly interesting, because they seem to be divided between women who are strong and assertive, such as Gertrude and Julia, and women who are...

Hamlet

In Act 4, Scene 5, Laertes confronts Claudius, seeking revenge for the death of his father. Claudius and Gertrude manage to calm the young man down a little, but then Laertes' mad sister Ophelia...

Hamlet

Polonius, while a comical stock character, is also a sycophant with a penchant for spying. He also worries that the actions of his children will possibly put him in a bad light with the king. So,...

1984

While Winston Smith of 1984 is certainly no Hamlet, and the genres of these two works are so disparate, perhaps the reader can, at least, find in the two protagonists some commonality in their...

Hamlet

There are two ways to define something: by what it is and what it is not. In William Shakespeare's Hamlet and George Orwell's 1984, both power and powerlessness are presented. Big Brother is...

1984

While William Shakespeare's play Hamlet is set hundreds of years before George Orwell's novel 1984, the two works do share several common themes. One of those themes, as you mention in your...

Hamlet

A similarity of experience can be identified between Winston Smith and Hamlet, who are both, in different ways, betrayed by the women that they love. Winston Smith, even though O'Brien tells him...

Hamlet

In Act Four scene four of Hamlet, by William Shakespeare, Hamlet talks to one of Fortinbras's captains as his army crosses Denmark on their way to Poland. The captain explains that they are going...