eNotes Homework Help is a way for educators to help students understand their school work. Our experts are here to answer your toughest academic questions! Once it's posted to our site, your question could help thousands of other students.
Popular Titles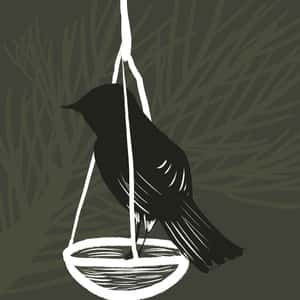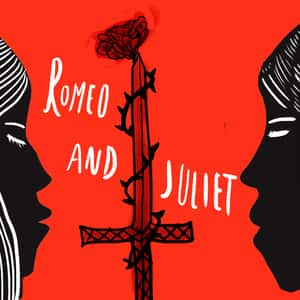 Showing
in Hamlet
Hamlet

If we consider that being emotionally poisoned causes a character to behave contrary to the way they normally would or to act in a way that reflects a noticeable change in character, then we can...

Hamlet

In terms of ethics, the most flawed character is certainly Claudius. Claudius has killed Hamlet's father and married his mother Gertrude. Claudius clearly killed the king to become king himself....

Hamlet

Certainly, the young and tender Fortinbras is a great foil to Hamlet as he is a man who acts, rather than procrastinates. For, just as Prince Hamlet has vowed to avenge his father, so, too, does...

Hamlet

When Hamlet asks his mother how she likes the play, she replies, "The lady doth protest too much, methinks." Obviously she is focusing on the Player Queen and identifying with the lady. Gertrude is...

Hamlet

When Marcellus observes "Something is rotten in the state of Denmark" (1.4.90), his is a remark pregnant with meaning. For, there is, indeed, a poisoning of the minds, hearts, and political state...

Hamlet

I can discuss the first two works and their biblical overlaps in this response. Shakespeare's Hamlet, the poem "Those Winter Sundays" by Robert Hayden, and "My Papa's Waltz" by Theodore Roethke all...

Hamlet

Rosencrantz and Guildenstern, two friends that Hamlet knows from his youth, are employed by King Claudius to try and find out what is the matter with him. In Act 3, scene 1, they report to...

Hamlet

The protagonist of Hamlet by William Shakespeare is Hamlet, and when we meet him we know immediately that he is distraught. We learn that his father, the former king, has been murdered and his...

Hamlet

Shakespeare's Hamlet, as with much of his work, is replete with instances of duplicity and hidden motives. In Act I of the play, the young prince has been made aware through his encounter with...

Hamlet

The will to act becomes the crux of Hamlet's dilemma. From this, Shakespeare is able to weave a powerful portrait of what the individual does when they are besieged with information, impulses, and...

Hamlet

Without equivocation, in his play Hamlet, William Shakespeare explores the workings of the human spirit and how it responds to life challenges. More specifically, Hamlet focuses upon the struggles...

Hamlet

Although a bad man, Claudius is a shrewd king and an excellent politician. For, his negotiations with the King of Norway, also the brother of a murdered king--murdered at the hands of King Hamlet,...

Hamlet

Hamlet is seriously depressed. His father, the late king of Denmark, is dead. His Uncle Claudius, his father's brother, has usurped the throne from the rightful heir, Hamlet, and taken as his...

Hamlet

King Claudius of Hamlet verges upon being a stock villain: He is unconscionable, unethical, immoral, hypocritical, without remorse for many of his acts, Machiavellian in his rule. From the...

Hamlet

It is significant that Hamlet himself does not understand why he cannot take action against Claudius. Hamlet's problem, as Coleridge and many other critics have suggested, would seem to be that he...

Hamlet

It is certainly plausible that Hamlet would have deduced that his father had been assassinated had the ghost of King Hamlet not appeared to him. For, as a sensitive and deliberate young man with a...

Hamlet

Many students get hung up on writing thesis statements before they have written their essays. This can lead to writer's block, and writer's block can lead to frustration and anxiety. I suggest that...

Hamlet

When first examining this subject, I did not believe that there would be away to compare Seamus Heaney's "Mid-Term Break" and Ben Jonson's "On My First Son" to William Shakespeare's Hamlet. Seamus...

Hamlet

This play is a fascinating presentation of a revenge tragedy, in which Shakespeare takes the standard plot of a revenge tragedy and complicates it, adding layer after layer of different elements...

Hamlet

Laertes loves his sister, Ophelia, and in act I scene iii of Hamlet by William Shakespeare he warns her about getting too attached to Hamlet. His primary reason, of course, is that Hamlet will have...

Hamlet

It seems to me that the most interesting aspect of conscience is in the character of Claudius. All his heavy drinking is probably due to his guilty conscience. He is drowning his memory and his...

Hamlet

Marcellus and Bernardo are night watchmen (sentries) who have seen a ghost, the ghost of the man they think is the former King Hamlet in William Shakespeare's Hamlet. Before bothering his son, also...

Hamlet

Horatio is Hamlet's faithful, reasonable friend in Hamlet by William Shakespeare. In many ways he is Hamlet's foil, representing everything Hamlet is not. Rather than immediately accepting his...

Hamlet

While a perfectly reasonable case can be made (as you know) that Hamlet's primary motivation throughout William Shakespeare's Hamlet is his morality, an equally strong case can be made that the...

Hamlet

This is an interesting question and probably has to be answered with a "but," as in "yes, but...." We are almost always moved to act--or refrain from acting--by multiple things rather than just one...

Hamlet

Shakespeare already did that. Act 1 Scene 5 O all you host of heaven! O earth! what else?And shall I couple hell? O, fie! Hold, hold, my heart;And you, my sinews, grow not instant old,But bear me...

Hamlet

In the play 'Hamlet' by William Shakespeare, Hamlet seems to be on auto-pilot with the self-destruct button on amber right from the beginning of the play and this shows in most of his soliloquies -...

Hamlet

Looking at the evidence we are presented with in the play, I would argue that Hamlet's tragic flaw was definitely not wanting the public to understand that Claudius was a villain. Instead, his...

Hamlet

I'm not so sure the premise of this quote is correct, as we all tend to do things after we first think about them; if that is the case, it is the thinking which shapes our doing. Since this...

Hamlet

The answer to this question depends a great deal on whether you believe Ophelia to be truly mad by the time that she kills herself. It is certain to my mind that the Ophelia the audience is...

Hamlet

William Shakespeare's Hamlet is a tragedy, and that makes Hamlet a tragic hero; however, it is important to identify the characteristics common to Shakespeare's tragic heroes before writing your...

Hamlet

Procrastination is a significant theme in Hamlet. Hamlet's procrastinating (also called his "delay") is what sustains, dramatizes, and prolongs the plot of his revenge. Consider also that Hamlet...

Hamlet

In Shakespeare's Hamlet, the main character's tragic flaw is his over-analysis or over-thinking of everything. One of the most telling events is when Hamlet has the opportunity to kill Claudius in...

Persepolis: The Story of a Childhood

Whether the character Hamlet is a tragic hero is pretty much indisputable. The chain of events that consume the young prince and all those around him can only be considered tragic, and Hamlet's...

Hamlet

In the classic play Hamletby William Shakespeare, there are many character foils. Hamlet, Laertes, and Fortinbras are drawn with many similarities and differences. They all oppose each other for...

Hamlet

The only character in Shakespeare's Hamlet that is even slightly like a character in A Midsummer Night's Dream (in my mind) is Claudius. This is a very difficult comparison, First, Hamlet is a...

Hamlet

Indecisive is a bit of myth. Shakespeare goes to some length to show that procrastination or delay is a human trait not necessarily a particular trait of Hamlet alone. So, for example, you have in...

Hamlet

Franco Zeffirelli's Hamletbuilds to the final scene where he uses a mixture of elements to manipulate the emotions of his audience. As Laertes and Hamlet move through their fencing match, their...

Hamlet

In the play Hamletby William Shakespeare, there exists a theme which deals with the issue of trust. Hamlet is rather disgusted with the actions of his mother Gertrude and his uncle Claudius. He...

Hamlet

Act III scene iv of Hamlet by William Shakespeare takes place in Gertrude's chamber (bedroom), and it is safe to say that Hamlet is not happy. Though his father's ghost has asked him not to deal...

Hamlet

In Shakespeare's Hamlet, during the "play within the play" (the production Hamlet calls Mousetrap—an allusion to his plan to prove Claudius' guilt by re-enacting Old Hamlet's murder), Hamlet is...

Hamlet

When he first sees the ghost in Act One, Scene Four, Hamlet is baffled. He's not sure if the ghost is from heaven or hell and he's not sure what the ghost's intentions are. Hamlet simply does not...

Hamlet

Corruption is a key theme in this play, particularly focused on the way that the nervous transition from one ruler to the next creates a sense of unhealthy disease in the royal family and the state...

William Shakespeare

The soliloquy "To be, or not to be: that is the question" appears in Act 3 Scene 1 in William Shakespeare's Hamlet. It is, perhaps, one of the best-known soliloquies by Hamlet in the play,...

Hamlet

Spying is an interesting theme in William Shakespeare's Hamlet because so many of the characters are engaged in it. By far the worst offender is Polonius. He is the king's right-hand man, so we...

Hamlet

Hamlet

"To be, or not to be" is arguably William Shakespeare's most famous line. Found in Hamlet (3.1.56), Hamlet is considering life. He finds that life may not be worth living if it continues to be so...

Medusa

Both of these texts present mothers in negative terms. Firstly, in "Medusa," the mother is presented as a figure who contrains and restricts her daughter, the speaker of the poem, even though she...

Medusa

In "Medusa," which interestingly, Plath wrote as a companion poem to "Daddy," her much more famous work about the relationship between a father and daughter, Plath creates a persona who is still...

Hamlet

When writing an essay for school or any scholarly platform there are many different approaches that you can take. Some of the things that you should always make sure to do is cite evidence from the...