eNotes Homework Help is a way for educators to help students understand their school work. Our experts are here to answer your toughest academic questions! Once it's posted to our site, your question could help thousands of other students.
Popular Titles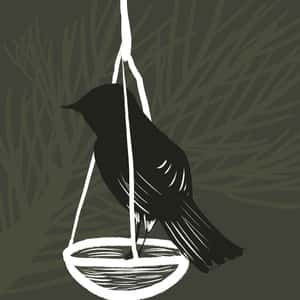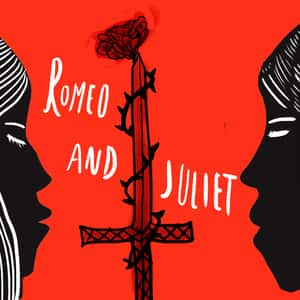 Showing
in Hamlet
The Perks of Being a Wallflower

The main characters of each story, Charlie and Hamlet, have death on their minds at the start. Hamlet has lost his father and Charlie's friend has committed suicide. Insanity is a focal point of...

Hamlet

The term textual elements simply refers to any textual evidence from the play you plan to use to prove your thesis. We state the textual evidence in the thesis in order to lay out our entire...

Hamlet

The themes of disguise and "appearance vs. reality" are central to the play; namely in that certain characters "act" differently in order to fool others. Claudius, Hamlet, and Polonius use disguise...

Hamlet

The long-term permanent dilemma for Hamlet is to determine the "right action" for him in the face of the Ghost's appearance, an appearance that could be a false temptation of "the devil," his own...

Hamlet

I LOVE this question! Just like Hamlet himself, we the audience are too busy "thinking" about the main character of this play! We always think of Hamlet with his tragic inaction (or perhaps his...

Hamlet

I think that a thesis which can emerge from Hamlet can be that justice as revenge is an animating force in human actions. There is much to be said as to how individuals define life as a search for...

Hamlet

William Shakespeare's much-produced play Hamlet is a story of a young Danish prince's struggle with his belief in a mission assigned him by a ghost to avenge the murder of his father, the...

Hamlet

Hamlet, like King David of the Old Testament, pretends to be mad in order to save his life. He also seems to derive a certain pleasure from this pretense as a means of retaliating against certain...

Hamlet

Hamlet is very concerned with how to go about avenging his father's death. He decides to take revenge by killing Claudius, but he constantly delays taking action because he is consumed with the...

Hamlet

When we speak of identity politics, such as gender politics, we're referring to a means by which marginalized groups voice their feelings of oppression ("Identity Politics"). We're also referring...

Hamlet

In the opening scene of the play Horatio explains the present crisis to Marcellus and Bernardo in detail. Horatio is well educated and better informed than these common soldiers who are only...

Hamlet

William Shakespeare in his play "Hamlet" portrays a far more complex protagonist than that of most heroic epics. In ancient or medieval epics, the great heroes, such as Achilles, Hercules, or...

Hamlet

Towards the end of Scene 4 in Act 3, Hamlet states plainly to his mother that he is only pretending to be mad. These are the pertinent lines he speaks when she asks what he wants her to do: Not...

Hamlet

In the play Hamlet by William Shakespeare Hamlet tells Horatio "there's a divinity that shapes our ends/ Rough hew them how he will" in Act Five Scene Two. Hamlet is anxious to tell Horatio about...

Hamlet

Hamlet speaks several important soliloquies in William Shakespeare's play "Hamlet," each of which reveal important information about his state of mind. "O, that this too too solid flesh would...

Hamlet

The medieval period was a time of violence and upheaval—political, religious and social. In medieval England, there were years of fighting within the country between several royal houses for...

Hamlet

Both Hamlet in William Shakespeare's play Hamlet and Oedipus in Sophocles' Oedipus Rex act as detectives. In both plays, we discover that before the action of the play proper starts, a king has...

Hamlet

Before the ghost beckons Hamlet, he is, of course, overwhelmed and full of questions. He tells the ghost that since he (ghost) has the appearance of his father ("a questionable shape"), he will...

Hamlet

One of the major issues critics discuss with respect to William Shakespeare's play Hamlet is why it takes so long for Hamlet to finally get around to killing Claudius. In a sense, the entire plot...

Hamlet

When Hamlet apologizes, saying that it was his madness which caused him to insult Laertes and nothing more, Laertes replies that his feelings are satisfied, but what has happened to his father and...

Hamlet

King Claudius in William Shakespeare's play "Hamlet" is a interesting character, because even though he commits evil deeds, unlike many classic stage villains, he is charming, courteous, and...

Hamlet

Poison is present throughout Hamlet. The first mention of poison in the play comes when old, dead king Hamlet visits his son as a ghost. During this scene, ghost Hamlet tells young, living Hamlet...

Hamlet

In William Shakespeare's Hamlet in Act 2, Scene 2 lines 170-214, Hamlet is having a conversation with Polonius, father of Ophelia, in which Hamlet is pretending to be insane. Polonius thinks that...

Hamlet

I am completely perplexed by your question. Not only is there not a character of "Choragus" in Shakespeare's Hamlet, but there isn't even a CHORUS in Hamlet. I am left wondering if you misspelled...

Hamlet

That Hamlet tells his treacherous friends Rosencrantz and Guildenstern "Denmark is a prison" (2.2.) indicates his feelings of aloneness and of having been betrayed by the ones he loves. Having been...

Hamlet

If we look at the "To be or not to be" soliloquy and the following scene with Hamlet and Ophelia from PBS' Hamlet and compare it with the original text and earlier adaptations, several differences...

Hamlet

Concerns about the nature of man and the nature of death go to the heart of Shakespeare's tragedy of Hamlet. Throughout this drama, then, there are several elements that support the theme of...

Hamlet

Death and Hamlet's contemplation of death are prevalent themes in Hamlet. If you think about it, death is what kicks off the entire drama. If Claudius does not kill King Hamlet, there is no play....

Hamlet

Two aspects of William Shakespeare's "Hamlet" that have puzzled critics for several centuries are Hamlet's indecisiveness as a character and his delay in seeking revenge. One answer is that Hamlet...

Hamlet

Hamlet's problems and his character in William Shakespeare's play Hamlet serve as a document of and introduction to the changes that occurred during the Renaissance in the way that they reflect a...

Hamlet

Using questions in essays is a good way to engage with the reader. However, do take care not to overwhelm the reader who is still considering the first question and then is faced with another...

Hamlet

Shakespeare's Hamlet is a drama in which appearance is contradictory to reality, actions contradictory to words, conduct contradictory to purpose. There is great deception and nothing...

Hamlet

In Act II, Scene II, of William Shakespeare's Hamlet, the title character is both depressed and determined to delude others regarding the state of his mental health. In short, he is pretending to...

Hamlet

Hamlet's downfall is his tendency to procrastinate, and this weakness destroys his ability to act with decisiveness and impact. He is also generally indecisive and fickle in his emotions. Some...

Hamlet

Claudius said this referring to Gertrude, because he married his brother's wife. This quote makes light of the fact that Gertrude is once was Claudius's "sister," or at least his sister in...

Hamlet

The mistress in Sonnet 130 is quite loved, but recognized as unattractive and quite the opposite of a typical love interest. Her shortcomings are readily apparent to her lover, but he recognizes...

Hamlet

Perhaps the first question to ask here relates to the original states of the two characters at the opening of their respective tragedies. It is clear in King Lear that the monarch has at least...

Hamlet

The Ghost makes its first appearance before the Marcellus, Bernardo and Horatio have had much conversation. After it disappears, the only subject involving current events has to do with the...

Hamlet

Indeed, there is a certain irony in Hamlet's soliloquy of Act IV when he observes, How all occasions do inform against me,And spur my dull revenge! (4.4.32-33) Despite Hamlet's reluctance to act,...

Hamlet

In Act 1, Scene 3 of Hamlet, Laertes is about to embark for France to attend the university. His father Polonius gives him the following famous lines of advice. Give thy thoughts no tongue,Nor any...

Hamlet

When Polonius and his daughter Ophelia speak in Act II, Scene 1, Ophelia describes Hamlet as having his shirt hanging open and and stockings crumpled down at his ankles, a clear sign to the...

Hamlet

Hamlet's treatment of Rosencrantz and Guildenstern demonstrates that he feels resentment toward them for betraying him. Hamlet was once friends with Rosencrantz and Guildenstern. Yet at some...

Hamlet

First of all, it is worthy to note that in the Elizabethan Age, there was a strong belief in the supernatural; ghosts, for instance, were thought to have died of horrific circumstances, so they...

The Best of Sherlock Holmes

Doyle and Shakespeare both use eccentric but brilliant characters to represent the foibles of human nature in Hamlet and the Best of Sherlock Holmes through their egos. Although there do not seem...

Hamlet

Both Edward Sawtelle and Hamlet are somewhat anachronistic in their societies. Edward is unaware of the real world and isolated, while Hamlet, albeit aware of the corruption of Denmark, is...

Hamlet

I assume you are asking about the first scene in the first act of Hamlet. Most of what Marcellus, Bernardo, and Horatio are discussing is covered in the dialogue between Marcellus and Horatio in...

Hamlet

In Act II, Scene 2, Hamlet, whom Polonius has reported as mad to King Claudius and Queen Gertrude, walks about reading as he encounters Polonius. Then, he exchanges puns and non-sequiturs with the...

Hamlet

William Shakespeare wrote Hamlet, one of his most popular revenge tragedies, and he developed the plot by using complex characters. Hamlet's destruction comes from his fatal flaw and not...

Hamlet

Laertes and Ophelia deserve as much sympathy as Hamlet. At first, Hamlet is the main victim (in addition to his father) in Claudius' plot. However, as Hamlet sets his plan for revenge into action,...

Hamlet

In the final act and scene of Shakespeare's Hamlet, the protagonist Hamlet rightly sees that if all die, including Horatio, no one will be left to explain what happened and how King Claudius's...