eNotes Homework Help is a way for educators to help students understand their school work. Our experts are here to answer your toughest academic questions! Once it's posted to our site, your question could help thousands of other students.
Popular Titles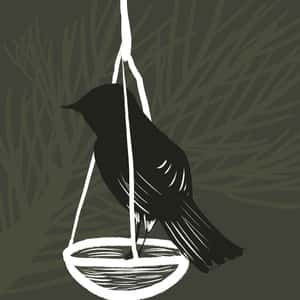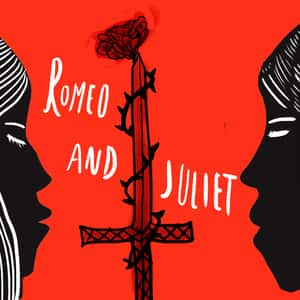 Showing
in Hamlet
Hamlet

Voltimand and Cornelius are ambassadors, sent by Claudius to speak with the king of Norway to discuss the possibility of war with Fortinbras, the nephew of the king, who is rumored to be planning...

Hamlet

Queen Gertrude asks Rosencrantz and Guildenstern (who are visiting with the King and Queen as the scene opens) to please stay for a while with them. Beginning in line 37 the Queen specifically...

Hamlet

Act II, scene i demonstrates the overprotective nature of a typical father of a teenage girl. Polonious quickly jumped to the conclusion that Hamlet was actually making a move on Ophelia (Hamlet...

Hamlet

Ophelia references an action that apparently occurred before this particular scene which does not ever occur in the play for the audience to see. She reports to her father: My lord, as I was...

Hamlet

In Act II scene 1, Ophelia rushes in to see her father, clearly extremely upset about what she has just witnessed. As she goes on to explain to her father, Hamlet just entered her chamber with his...

Hamlet

Polonius is sending his "man" Reynaldo to Paris to see Laertes, who is in school there. He sends him with some money to give the young man, but it seems that he has an ulterior motive. Basically,...

Hamlet

It's an interesting idea, the contrast between fencing and sword fighting. Sword fighting usually ends with one person killing the other. Fencing does not involve real injury (usually)....

Hamlet

In Act I scene 5, Hamlet's father, the ghost, explains to his son just how he died. The people of Denmark believe that he was napping in a field and was bitten by a snake. However, the ghost...

Hamlet

In Act I, Scene 5 ofHamlet,the murdered King Hamlet has returned as a ghost to tell his son how he died. While the people of Denmark do not distrust the new, King Claudius, young Hamlet has been...

Hamlet

Hamlet is already under intense scrutiny by Claudius, who suspects that his stepson is plotting against him. Claudius will be watching and analyzing Hamlet throughout the play, and he will use...

Hamlet

Hamlet in Act I scene 5 has just received some very shocking news from the Ghost, and when the Ghost leaves and he returns to Horatio and Marcellus, they are of course very curious as to what the...

Hamlet

Tragedy of Hamlet Hamlet is certainly one of the best tragedy plays by William Shakespeare. To place Hamlet in the category of a tragic hero, we must analyse his character and actions as per the...

Hamlet

In this soliloquy, spoken immediately after the spirit of Hamlet's father has vanished, Hamlet takes a moment to reflect on what he has just learned. Part of this soliloquy is simply Hamlet's rage...

Hamlet

This quote suggests that Hamlet has thought all alone that his uncle was somehow responsible for his father's death. His soliloquies have made it clear that he is very unhappy with his father's...

Hamlet

The ghost of the recently murdered King Hamlet asks his son to avenge his death. He demands that Hamlet to "let not the royal bed of Denmark be a couch for luxury and damned incest." He goes on to...

Hamlet

The ghost of King Hamlet says that when he was napping in his orchard, Claudius, his brother, poured a "leperous distillment," or a poison, into his ear. The poison curdled his blood and caused his...

Hamlet

This line, spoken by Marcellus as Hamlet goes to follow the ghost into the darkness, reflects the conviction (correct, as it turns out) on the part of all involved that the ghost's appearance is a...

Hamlet

The first appearance of the Ghost before Hamlet in this scene is one that clearly upsets Hamlet. However, it is also obvious that he suspects the Ghost is actually the ghost of his dead father, as...

Hamlet

When Horatio and Marcellus are trying to restrain Hamlet from following the Ghost, who is beckoning to him, he tells them: Why, what should be the fear?I do not set my life at a pin's fee,And for...

Hamlet

Horatio and Marcellus are very suspicious of the Ghost, and fear that instead of actually being the ghost of Hamlet's father, it may be some devil or sprite that seeks to trick Hamlet into...

Hamlet

It is clear in Act I scene 4 that Hamlet strongly disapproves of the feasting and drinking that is going on to celebrate his mother's marriage to his uncle. Remember that this feasting and...

Hamlet

Admirable. BERNARDO (1.1.121-124) I think it be no other but e'en so: Well may it sort that this portentous figure Comes armed through our watch; so like the kingthat was and is the question of...

Hamlet

A different interpretation would be as follows. Hamlet tells Horatio: Report me and my cause arightTo the unsatisfied.HORATIONever believe it.I am more an antique Roman than a Dane.Here's yet some...

Hamlet

Polonius plays the role of jealous and possessive father in this scene. He is very suspicious of any promise Hamlet has made to his daughter, and urges Ophelia to remember that as prince, he is...

Hamlet

In this scene from Hamlet, young Laertes has just received permission from King Claudius to return to school in France (in scene 2). Here his father, Polonius, gives him some fatherly (and quite...

Hamlet

Laertes in this scene is just about to go back to his university to continue studying, and as such he will be leaving his sister by herself in Elsinore. It is clear that he is concerned about the...

Hamlet

In Act I scene three, Laertes tells is only sister goodbye as he heads to France for school. He is concerned about his sister's growing attachment to Prince Hamlet and so he warns her to be...

Hamlet

In Act 1, Scene 2, Horatio, Marcellus and Bernardo tell Hamlet about seeing what appeared to be his father's ghost on the battlements. At the very end of that scene when Hamlet is all alone, he...

Hamlet

Unlike everyone else in attendance at this important assembly and celebration, Hamlet is dressed in black mourning. Both Claudius and Gertrude are trying to persuade him to stop mourning for his...

Hamlet

Hamlet is replying to the King's statement: But now my cousin Hamlet, and my son --Hamlet (aside) A little more then kin, and less than kind.Claudius How is it that the clouds still hang...

Hamlet

When the Ghost appears in Act I scene 1, it is clear that he resembles the Old King Hamlet, as Horatio says that it looks "Most like" the original king, even down to the armour that he wore. Note...

Hamlet

In this second scene of the play, King Claudius greets young Hamlet in a family manner; however, Hamlet, upset that his mother has so quickly married again (and to his uncle no less!) snaps back "A...

Hamlet

Hamlet asks Horatio why he is in Elsinore, because he is a student at Wittenberg. Horatio replies that he has come to Hamlet's father's funeral, and Hamlet replies that he must really have come to...

Hamlet

In the second scene of the play, Claudius announces that despite the grief of losing his brother, he has decided to marry his brother's wife, Gertrude. Claudius and his bride urge Hamlet to stop...

Hamlet

In this second scene of Hamlet, Laertes wishes to see King Claudius to ask his permission to return to France. Prior to King Hamlet's death and Claudius' coronation, Laertes was attending school in...

Hamlet

Horatio has already revealed in the first scene of the play that young Fortinbras of Norway is demanding lands from Denmark that his father had lost to the now-deceased king Hamlet in a battle....

Hamlet

In the speech that Claudius makes in this scene, it is clear that he is trying to impart confidence to his courtiers and kingdom through a robust presentation of himself and his abilities. He...

Hamlet

The guards had invited Horatio to see the ghost because he was a "scholar," Marcellus says, and perhaps also because he is Hamlet's friend. Having seen the ghost and ascertained that he is not a...

Hamlet

At the beginning ofHamletthe Danish guards are reporting that they have been seeing a ghost who they believe to be their previous king. They bring Horatio in to talk with the ghost since he was...

Hamlet

In Shakespeare's Hamlet, the ghost that Hamlet and the others see is very real to them. Shakespeare was a relatively savvy dramatist: he knew what his audiences wanted to see. He would include...

Hamlet

At first mention of the ghost, Horatio is not a believer. He says: Tush, tush, 'twill not appear. As the ghost appears, Horatio claims: It harrows me with fear and wonder. So while it is right...

Hamlet

In William Shakespeare's Hamlet, Act 1 Scene 1, Horatio describes the night before the death of Julius Caesar thus: and the moist star, Upon whose influence Neptune's empire stands Was sick...

Hamlet

When Horatio addresses the ghost, it immediately leaves the scene. Marcellus says that it is "offended," so it seems that Horatio's challenge to the ghost to identify itself angers the spirit,...

Hamlet

Horatio interprets the ghost's appearance to be a harbinger of war with young Fortinbras, the Norwegian ruler whose father was bested in a battle with the older Hamlet. He believes this because the...

Hamlet

The context for this line is the ghost's appearance on the watchtower outside the castle. Essentially, Marcellus, Horatio, Bernardo, and Francisco are frightened, and are at a loss as to how to...

Hamlet

The first reference to the ghost is in line 28 of the first scene of the play. At this point, Marcellus, who has just arrived with Horatio to stand guard outside the palace with Bernardo, asks...

Hamlet

These words of Francisco come at th every beginning of the play, when Barnardo arrives to relieve him from his position of being on watch in Elsinore castle. When Barnardo tells Francisco to get to...

Hamlet

This statement is Bernardo's answer to Francisco's challenge. Both are sentinels, standing guard outside the castle of the king of Denmark, and it seems that Bernardo is just signifying that he is...

Hamlet

The atmosphere created at the beginning of the play is one of foreboding and suspense, full of portents of disaster. Of course, this is created by the appearance of the ghost of the recently...

Hamlet

In Shakespeare's Hamlet, Polonius is a courtier to newly crowned Claudius. Polonius, Laertes's and Ophelia's father, is an elderly and long-winded courtier and chief counselor in the Danish court....