eNotes Homework Help is a way for educators to help students understand their school work. Our experts are here to answer your toughest academic questions! Once it's posted to our site, your question could help thousands of other students.
Popular Titles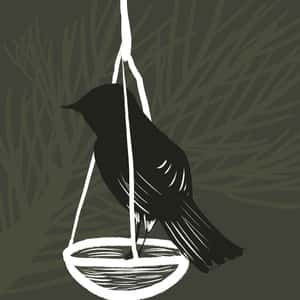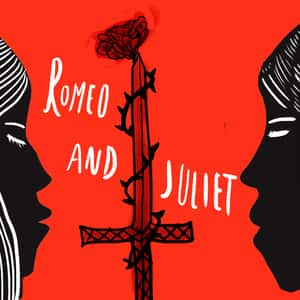 Showing
in Hamlet
Hamlet

He is disappointed in his inability to take action after his father's suspected murder and his uncle Claudius then quickly marrying his mother. He feels that he must do something but since he is...

Hamlet

Hamlet says he has learned that people can smile and betray you, because his uncle murdered his father. In this scene, Hamlet has just had a conversation with his father's ghost. In this sad...

Hamlet

Shakespeare leaves the answer as to whether or not the ghost really appeared to Hamlet as ambiguous (not clear or definite). Ambiguity is really what makes the play great as it creates doubt within...

Hamlet

In Act III, Scene i of Hamlet, Claudius and Polonius have decided to spy on Hamlet. They set a scene so that they can, unobserved, see and hear his conversation with Ophelia. Hamlet gives his...

Hamlet

Through almost the entire play, Hamlet is tied up in his own head. He struggles with the decision to continue living, given the suspected murder of his father and the flight to "incestuous sheets"...

Hamlet

Queen Gertrude evokes both pity and criticism from the audience for what she has done, is doing, and does not do. Her actions seemingly speak of a woman who has betrayed her husband, her son and...

Hamlet

In Shakespeare's Hamlet, some excellent passages that show Claudius's manipulative and cunning nature can be found in Act 4, Scene 3. This scene takes place just after Hamlet has killed Polonius...

Hamlet

If you want a brief answer, the "sullied flesh" Hamlet refers to is his own body: he means it is dirty or tainted in some way. To expand on that a bit, Hamlet is saying that his body, his physical...

Hamlet

The only real political problem Claudius faces is that he is now without an advisor and a confidant, a person who would spy for him and keep tabs on Hamlet and inform him about his actions so that...

Hamlet

In his play Hamlet, Shakespeare really only gives us one moment prior to the final scene in which Hamlet had an opportunity to kill King Claudius. That moment is in Act III, scene iii, and happens...

Hamlet

The difficulty with this question is that it is based on personal opinion rather than any sort of objective criteria. Few of the characters are admirable without qualification. Hamlet is...

Hamlet

Priam is not a character in the play. He was King Priam of Troy an important character in Homer's Iliad and Virgil's Aeneid. In Act 2, Scene 2, Hamlet asks one of the players, designated as First...

Hamlet

No, unfortunately not. Ophelia has become an unfortunate victim of Hamlet's so-called madness. She had been confused by his behaviour since he, in this state, had intermittently expressed both his...

Hamlet

Hamlet is dying. He will not be alive to make any more noise. That is the simplistic answer. It is more intricate than this. He is too young to die. He probably should have lived a few more decades...

Hamlet

Laertes comes to say his goodbyes to his sister, Ophelia, and his father, Polonius, before he heads off to France. He warns Ophelia that Hamlet's affections might just be a phase. Then it is...

Hamlet

Marcellus and Bernardo want Horatio to speak to the ghost because he is a scholar. Marcellus tells Horatio to speak to the ghost, even though he says it is nothing but their "fantasy" (Act 1,...

Hamlet

In Shakespeare's Hamlet, Act One, scene two, lines 70-75, Gertrude speaks to her son, asking him to behave nicely about her remarriage to Claudius: QUEEN: Good Hamlet, cast thy nighted color off,...

Hamlet

In Shakespeare's Hamlet, Hamlet and Laertes are each young men who lose their beloved fathers, however each reacts in a very different way. In Act One, Hamlet learns that the ghost of Old Hamlet...

Hamlet

Honor is a central concept or theme in Shakespeare's Hamlet. Honor is defined as... ...honesty, fairness, or integrity in one's beliefs and actions Hamlet is an honorable man. When he learns that...

Hamlet

It appears from the assignment sheet that you are being asked to think about how the same text changes in performance depending on the target audience, so that, for example, a modern film Hamlet...

Hamlet

Knowledge of Elizabethan beliefs, history, and cultural conventions will enhance your understanding of almost every aspect of William Shakespeare's Hamlet. One example of this is Ophelia's flower...

Hamlet

In Shakespeare's Hamlet, before Claudius kills Hamlet's father and the ghost appears to Hamlet, Ophelia and Hamlet were happily in love, although as far as we can tell from the events of the play,...

1984

Your thesis statement should reflect the central claim you are making in your essay. Although you currently have a theme you are investigating, it doesn't sound as if you actually have something...

Hamlet

Hamlet is determined to avenge his father's death and to fulfill his promise in terms of the ghost's words; "Revenge his foul and most unnatural murder" (I.v.25). Hamlet has no intention of...

Hamlet

This is the comparison and contrast between the characters Hamlet fro the play Hamlet and the character of Pi from the novel Life of Pi.Both Hamlet and Pi deal with discovering one's place in the...

Literature

Claudius kills King Hamlet, marries his widow Gertrude and becomes king. Gertrude is poisoned, Hamlet avenges the death by killing Claudius but dies in a fencing match with Claudius' son...

Hamlet

First, the prompt is somewhat confusing as the main issue in Shakespeare's Hamlet is not the protagonist's reluctance to accept reality, but his reluctance to act upon it. The first incident you...

Hamlet

A much longer, slower, and detailed scene than those short ones of the first act, Scene 2 of the second act in Hamlet is intrinsic to the drama because it significantly initiates and develops...

Hamlet

I believe the most important lines in this soliloquy are the following: I'll have groundsMore relative than this: the play 's the thingWherein I'll catch the conscience of the king. It is clear...

Hamlet

After learning from the ghost of his father, King Hamlet, that he was murdered, Prince Hamlet falls into a deep melancholy and mental disturbance because the Chain of Being has been disrupted by...

Literature

Well, the first issue is that you don't mention the play you are speaking about. I can tell it's a play because you say "Act IV." I can tell it's an Elizabethan play because you mention it as...

Hamlet

Enotes responses are required to be a more substantial length than 25 words, so I'll just give you my characterization here, and then explain the reasons for it. Hamlet is fundamentally about...

Hamlet

Overwhelmed by political intrigue, confronted by a world adversarial to his moral sensibilities, Hamlet feels denied any vision of happiness....

Hamlet

Without knowing exactly what your play review is focused on, this is difficult. Did your review praise the play? Did your review condemn the play? Or a mix of both? Did your review focus on a...

Hamlet

A 25-word summary of the entire play is very difficult. It's basically two to three sentences. To give a more modern comparison, that would be like asking someone to write a 25 word summary of...

Hamlet

William Shakespeare's Hamlet is one of the more complex tragedies, therefore it seems difficult to summarize it in 25 words. One of the methods you can use in creating your 25 word summary is to...

Hamlet

There are a lot of different themes going on in Shakespeare's Hamlet. 25 words is insufficient to cover all of them. Depending on who you ask, they might be able to list you five to ten different...

Hamlet

I'm a little unclear as to what you want. Do you want a short overview of the play? Or do you want a short introduction to your review of the play? Based on the wording of your question, I...

Hamlet

A review is essentially an evaluation of the play in which you inform a potential theatergoer of whether a play is worth seeing. In a newspaper style review, your first sentence or two should...

Hamlet

For a 250-word review of Hamlet, you need to focus on the main plot line, analyzing how Hamlet ends up killing Claudius. Your introduction should cover the genre of the play and how it fits within...

Oedipus Rex

In both plays, there are strong religious themes, in which human evil is seen as corrupting both truth and knowledge. In both cases, truth and knowledge are aligned with moral goodness and falsity...

Hamlet

It can be said that the ending of Kenneth Branagh's film version of Hamlet is a very accurate representation of Shakespeare's original Hamlet. Branagh made sure to include every detail in the...

Hamlet

In Act III, Hamlet is shown in an overall negative light. There can be justifications behind why Hamlet does what he does. However, Shakespeare uses Act III to display much of his capacity for...

Hamlet

That depends on when Hamlet might be thinking of them. The reader is told that the two characters are friends of Hamlet, most likely the same way that Horatio is friends with Hamlet. So at one...

Hamlet

In the famous "To be, or not to be" soliloquy found in act 3, scene 1 of Shakespeare's Hamlet, the title character Hamlet names several reasons why mankind might begin to think of death or suicide...

Hamlet

This relatively famous speech by Hamlet comes at a point in the story where Hamlet is trying to accept the information about his father and mother and uncle. He knows his father was killed by his...

Hamlet

In William Shakespeare's plays "Hamlet" and "Macbeth", characters exemplify a wide range of evil behaviors and a more limited range of morally admirable behaviors. In "Macbeth", there is...

Hamlet

Hamlet is dealing with a complex dilemma. He think his uncle, who has recently married his mother, also murdered his father. The main evidence he has for this is that his father's ghost has...

Hamlet

In his essay "The Task of the Translator," Walter Benjamin's main argument is that the purpose of translation is not to relay a lesson or moral, because translation is a means of interpreting art....

Hamlet

"Something is rotten in the state of Denmark," observes Marcellus in the fourth scene of Act I. In truth, the Danish court is corrupt. And, it is in the second scene of this first act that it...