eNotes Homework Help is a way for educators to help students understand their school work. Our experts are here to answer your toughest academic questions! Once it's posted to our site, your question could help thousands of other students.
Popular Titles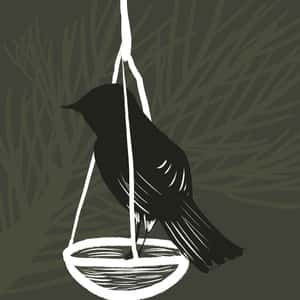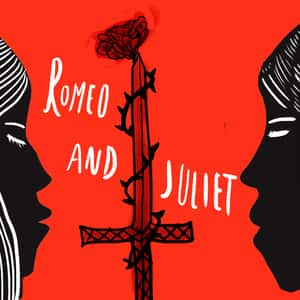 Showing
in Great Expectations
Great Expectations

Great Expectations

Indeed, there is much satire in Charles Dickens's Great Expectations. The most prominent target of his derision is what he considered a frivolous aristocracy that was deluded in their importance...

Great Expectations

Chapter 39 of Great Expectations is an example of Charles Dickens at his best. Characteristically, Dickens sets the stage for what is to happen by creating an appropriate mood: It was wretched...

Great Expectations

In composing a summary of a novel, it is often helpful to focus upon motifs that unify that work as well as a controlling theme. With regard to Great Expectations, this is a bildungsroman that...

Great Expectations

Great Expectations and Romeo and Juliet are both coming of age stories, and both have forbidden love at the center. There are many similarities between the play and the novel. In each case, we...

Great Expectations

Pip does not want Drummle to see Joe because he is ashamed of Joe's simple manners. Drummle, described by Jaggers as the "blotchy, sprawly, sulky fellow" (ch 26), is Pip's nemesis....

Great Expectations

Ever the social reformer, there is a didacticism to many of the works of Charles Dickens, including Great Expectations in which there are several children who have been orphaned and are exploited...

Great Expectations

The pressure to be success comes to Pip through many directions. First, Mrs. Joe pressures him to be successful, accompanied by Uncle Pumblechook. Because they are so poor, they instill in Pip the...

Great Expectations

Great Expectations

The words of a character are often a great tool in the technique of characterization. Certainly, in nineteenth century England, one's diction and dialect placed a person into a certain social...

Great Expectations

In what chapter? Depending on when you are referring to the answer is most likely referring to when pip finds out that miss havisham's fiance didn't show up to their wedding, and that she was...

Great Expectations

During Pip's first visit to Satis House, he describes the dark and decaying atmosphere in which the strange Miss Havisham sits. And, when the immobile Pip does not respond to her request to play,...

Great Expectations

Miss Havisham is partly a victim of a society that has specific expectations for her based on her class and gender. Miss Havisham is a troubled woman. She lives alone in a crumbling house, still...

Great Expectations

A verbal phrase is a verb acting as a noun or adjective and not as a verb. Here is a sentence from chapter 17 with some verbals in it. So unchanging was the dull old house, the yellow light in the...

Great Expectations

Diction is an author's word choice. One of the clearest examples of diction is in Dickens's choice Pip as the narrator. By choosing Pip to be his first person point of view, Dickens is able...

Great Expectations

Great Expectations is like a fairy tale without a fairy tale ending, reinforcing the idea that we need to make our own way in life, and can't expect it to be given to us. A poor orphan is granted...

Great Expectations

In Chapter XLIX Pip visits Miss Havisham in order to ask her for nine hundred pounds in order to establish Herbert in a position at a bank. But, on this visit Pip notices a strange preoccupation of...

Great Expectations

Estella goes to Richmond to live with a society woman so that she can show Estella off and introduce her to the social circles of the rich. Estella tells Pip that he is going to have to escort her...

Great Expectations

The Avenger is Pip's servant while he is in London. Pip decides that as a gentleman he should have a servant. Unfortunately, having a servant is not a pleasant experience for him—thus the...

Great Expectations

The castle is the suburban home of Mr. Wemmick and his Aged Parent. It is described in detail in chapters 36 and 37 (see link below). Wemmick, Mr. Jaggers assistant, has built his home himself and...

Great Expectations

Pip does not tell the truth about his visit to Miss Havisham's house because it is so bizarre he is not sure they will understand, and because he wants to keep Estella for himself. When Pip is...

Great Expectations

Mrs. Joe only wants Pip to get a minimum education so he can better himself, and improve her reputation in doing it. Pip is an orphan who lives with his sister and her husband in the marshes near...

Great Expectations

The pivotal event in the beginning of Great Expectations is Pip's assistance of the convict Magwitch because it determines his entire future. The book opens with Pip sitting in a church yard...

Great Expectations

In Chapter XXII, after his arrival in London and establishment at Barnard's Inn, Pip is taken to Herbert Pocket's home where Mrs. Pocket sits reading, completely oblivious to her tumbling children...

Great Expectations

In Chapter XXXIII of Great Expectations, Pip receives a note from Estella telling him to meet her at the stage in London. When he meets Estella again, Pip is overjoyed at first, but disappointed...

Great Expectations

In Chapter XXXVI, with great seriousness Wemmick tells Pip, "Walworth is one place, and this office is another. Much as the Aged is one person, and Mr. Jaggers is another. They must not be...

Great Expectations

"Halloa!" said Wemmick. "Here's Miss Skiffins! Let's have a wedding." (ch 55, p. 304) I chose this quote because it demonstrates Wemmick's wry humor. Wemmick is a source of humor...

Great Expectations

Tension and fear are created through a combination of setting and description. Note how the first chapter presents us to Pip, the protagonist, in a graveyard, as he contemplates the graves of his...

Great Expectations

When Pip first meets the convict, he is definitely scared. However, he also sympathizes. He brings the convict food and a file, and tells him to be careful. He cares about him. Therefore, when...

Great Expectations

The person who had the greatest negative influence on Pip from the time he was a boy is Miss Havisham. She warps his mind into believing that the only way he can be happy is with Estella and as a...

Great Expectations

Magwitch's situation is an example of imperialism because when he is arrested he is sent to Australia. Australia was a British colony where many prisoners were sent. Once there, Magwitch was...

Great Expectations

Stream of consciousness is actually a fairly new literary technique. Great Expectations was written in the Victorian style, using a lot of melodrama and a first person narrator. The book...

Great Expectations

This novel is intended by its author to be a critique of the type of society that is obsessed with money-making and commercial enterprises. It is the desire to grow rich that takes Pip from his...

Great Expectations

Jaggers is Pip's legal guardian and lawyer. He does not really like Drummle so much as appreciate him. He knows what kind of person Drummle is, and that intrigues him. Drummle is strong, and...

Great Expectations

It is important to remember that Pip is what is known as a dynamic character, in that he changes as the novel progresses, and ultimately becomes a much humbler individual by the end. However, if...

Great Expectations

Uncle Pumblechook antagonizes Pip by treating him like he is unimportant and yet taking advantage of him. Pip considers Mr. Pumblechook "wretched company" because he does nothing but nag and...

Great Expectations

Pip is a sensitive little boy. When he first meets Magwitch on the marsh, he feels sorry for him as well as being afraid of him. He is worried about Magwitch's capture, but he also feels sorry...

Great Expectations

After Pip reaches London in order to fulfill his "great expectations," he is schooled by Herbert's father, Matthew Pocket. In Chapter XXV, Pip narrates that he is a "sulky fellow" who took up a...

Great Expectations

In Chapter I of Great Expectations, sympathy for Pip is generated through Dicken's characterization of the orphaned boy, who in his quivering and defenseless fright yet displays a certain dignity...

Great Expectations

In Chapter Eight, Pip goes to visit Miss Havisham for the first time with some trepidation, that is not helped by the way that the others around him treat the event as being so important. Miss...

Great Expectations

After having been told to follow her up a dark stairway and ordered to not "loiter boy," Pip finds himself in the dressing room of Miss Havisham, who asks Estella to play cards with Pip. Glancing...

Great Expectations

As Pip contemplates the very strange and bizarre figure of Miss Havisham, still wearing her wedding clothes, even though they had first been put on so long ago, he compares her figure to two...

Great Expectations

There are two main reasons Estella does not return Pip's affection. One, she is incapable of feeling affection. Two, she does have brotherly affection for him, but she wants to use her romantic...

Great Expectations

Certainly the most genuine of characters in Great Expectations, Joe Gargery is a simple man, but one with a loving, kind heart. When he tells Pip of his courtship of Pip's sister, Joe explains to...

Great Expectations

One of the most important settings in the book is Satis House, because Satis House is symbolic. It was once a grand and well-lived in mansion. It was once productive. It is now in ruins. This...

Great Expectations

It is possible to infer that Miss Havisham was jilted through her treatment of Pip and the way she talks and acts towards Estella. This chapter offers little hard proof, but there are a number of...

Great Expectations

Like Pip, Mrs. Pocket was destined for greater things, but both end up basically useless. Mrs. Pocket's father wanted her to marry up, and Pip's sister wanted him to be bettered by his...

Great Expectations

In Chapter 39 Pip has the totally astonishing and traumatic meeting with his real benefactor Abel Magwitch, and in Chapter 40 Pip goes to Mr. Jaggers' office to confront him. "I merely want, Mr....

Great Expectations

Magwitch teaches Pip to look beyond people's exteriors to what lies within. He appears as a terrfying figure to the young Pip at first, as a grimy, rough convict, and later Pip comes to despise him...

Great Expectations

Estella and Miss Havisham are not close. They are puppet and puppet-master more than daugther and mother. To understand the rocky and unusual relationship between Miss Havisham and Estella, it is...