eNotes Homework Help is a way for educators to help students understand their school work. Our experts are here to answer your toughest academic questions! Once it's posted to our site, your question could help thousands of other students.
Popular Titles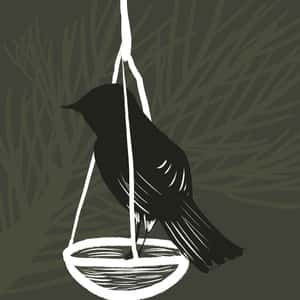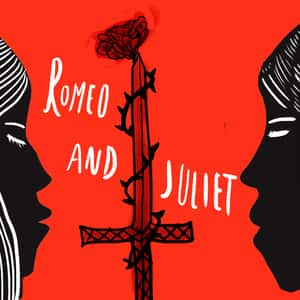 Showing
in Great Expectations
Great Expectations

In Stage Two after Pip arrives in London, he re-encounters "the pale young gentleman" of his first visit to Satis House, Herbert Pocket. Like Pip, Herbert was sent to play with Estella; however,...

Great Expectations

These characters actually have a great deal of similarities in their role as substitute parents: both "adopt" a child in the form of Estella and Pip, and both do so for their own selfish purposes....

Great Expectations

There is a sense in which characters receive what they deserve in this story. Miss Havisham, as befitting somebody who has taken Estella and made, quite intentionally, a heartless woman, whose job...

Great Expectations

Herbert Pocket shows his good sense by falling in love with a sweet, modest girl named Clara Barley, who contrasts, not only with Pip's snobbish, vain, selfish Estella, but also with the wife of...

Great Expectations

The fairy-tale theme in this novel is most apparent in its depiction of a rags-to-riches situation with the character of Pip. Pip is born in humble, rural, working-class surroundings but then...

Great Expectations

Pip's sense of guilt has an adverse effect on his relationship with Joe in these early chapters. Joe has always been very good to him but Pip still feels quite unable to confide in him. During...

Great Expectations

Throughout the course of his young adulthood, Pip learns the real definition of gentleman. At first, he connects it with having money. A gentleman is a person of certain means and social class....

Great Expectations

Matthew Pocket's chief fault is that he made the common mistake of marrying while he was too young and before he had decided on a career. He didn't know whether to go into the law or the church,...

Great Expectations

Dickens is vague about the kind of education that Matthew Pocket is expected to give Pip. At the beginning of Chapter XXIV, Pip explains what little he knows about what is expected of both him and...

Great Expectations

Joe comparing Mrs. Joe not wanting him to be educated to the government implies the government's denial of education to the poor. There are many elements of satire in the book. Satire is when...

Great Expectations

In Charles Dickens 1861 novel Great Expectations, the bitter, dejected aging spinster Miss Haversham remains mired in the memory of the day she was humiliated by being left at the altar, her...

Great Expectations

Pip wants to be friends with Herbert because he is kind, gentle, and helpful. When Pip first meets Herbert Pocket, he is completely baffled by the "pale young gentleman" who insists on...

Great Expectations

It is important to be clear about what actually happens to Pip and Claude in these texts and to establish how they are propelled towards being gentlemen. Pip, for example, is actually made into a...

Great Expectations

i have no idea.

Great Expectations

E-Notes has a policy prohibiting answering multiple questions. However, I'm sure all your questions could be answered if you submitted them separately. This would mean on separate days, since you...

Great Expectations

The first chapter opens memorably with young Pip contemplating his life in a very isolated setting out in the marches. Pip is out in a graveyard and is contemplating the gravestones of his parents...

Great Expectations

Pip was uneasy at the end of chapter 1 because he saw a gibbet and it made him think the convict looked like the pirate come back to life. Pip has an overactive imagination and an unhealthy since...

Great Expectations

In Stage I when Pip first encounters Mr. Jaggers on the stairs of Satis House, he is met with an overbearing, burly man who smells of scented soap and has eyes...set very deep in his head...

Great Expectations

The question of whether or not Provis is likeable is not one that is so easily answered. Consider the following information: Always the social commentator, Charles Dickens employs the characters...

Great Expectations

After Pip is summoned by Uncle Pumblechook and driven in his chaise-cart to Satis House. There the pretentious Pumblechook asks a "very pretty and... very proud" girl if Miss Havisham wishes to see...

Great Expectations

As a social commentator of Victorian society, Dickens was very concerned about the plight of the poor. In Chapter Vii, he satirizes public education as being completely neglectful of these poor...

Great Expectations

This quote comes from Chapter 38 and is uttered by Estella to Miss Havisham. As Pip reports to the reader, this is the very first time he has been aware of any problems in the relationship between...

Great Expectations

The theme of revenge is most prominent in this novel with the character of Miss Havisham. Indeed, we might say that she is vengeance personified, with her ghastly, decayed appearance which not...

Great Expectations

Throughout this classic novel, one of the governing themes is the difference between gentlemen and gentle men, or, to put it in another way, men who in society's eyes are good or well thought of...

Great Expectations

Pip is a poor boy who falls in love with a rich girl. He is like Jay Gatsby, who falls in love with Daisy in The Great Gatsby. Both want to improve themselves to be worthy of the girls they love....

Great Expectations

The theme of revenge is developed through the conflict between Miss Havisham and Estella. There are many examples of conflict leading to revenge in the book. Magwitch elevates Pip to take revenge...

Great Expectations

The atmosphere in Jaggers house is cold and dismal, while Wemmick's is homey and pleasnt. Wemmick lives in the neighborhood of Walworth in a little cottage. Wemmick's house is literally his...

Great Expectations

In the final chapter of Great Expectations, Pip visits Satis House where he encounters Estella, whom he has not seen for years. The freshness of her beauty was indeed gone, but its indescribable...

Great Expectations

I am confining my answer to your question regarding the storm in Chapter 39, since eNotes has a policy against answering more than one question per posting. However, you can ask your question about...

Great Expectations

Pip describes what he looks like in direct characterization in chapter 1. In the beginning of the book, Pip describes himself as a child. When Magwitch says that he has fat cheeks, he thinks about...

Great Expectations

The title has a double meaning, because when it refers to "great expectations" it is talking about both Pip's money and his plans for himself; neither worked out for him. In many ways,...

Great Expectations

Pip does not think much of his club. He does not see the point of it, and does not get much good out of it. Pip notes that he never really understood the purpose of the club. At Startop's...

Great Expectations

Pip and Herbert joined a London Social club for young gentleman known as the Finches of the Grove. As Pip became accustomed to his expectations, he tried to follow the lead of the other gentleman...

Great Expectations

Pip's life in London makes things difficult for Herbert because they live and spend a lot of time together and Pip has unlimited funds but Herbert does not. Herbert Pocket comes from a wealthy...

Great Expectations

mode: a particular type or form of something (Random House Dictionary) fairy tale: a story, usually for children, about elves, hobgoblins, dragons, fairies, or other magical creatures. (Random...

Great Expectations

In these chapters Orlick kidnaps Pip, and Pip gets free and tries to get Magwitch out of the country. Orlick lured Pip back with information about Magwitch. Pip was worried about Magwitch's...

Great Expectations

Biddy leaves the forge when Mrs. Joe dies. She was there to take care of Mrs. Joe, so she was no longer needed. After Mrs. Joe dies, Pip asks Biddy if it will be difficult for her to stay. Even...

Great Expectations

In the beginning of chapter 1, Dickens establishes a stark, cold, and unforgiving landscape to mirror Pip's stark, cold, unforgiving life. The book opens in a graveyard. There's a mood-setting...

Great Expectations

For Pip, loving Estella is like a prison because he is infatuated with her and cannot have her. Miss Havisham traps Pip into falling in love with Estella when he is fairly young. She has him...

Great Expectations

Dialect is a group's special way of speaking, and sometimes when authors attempt to capture dialect in their writing it comes out hard to understand, especially if the reader is unfamiliar with...

Essay Lab

A literary analysis essay is one that examines a specific element of a work and analyzes how this idea is developed in the literary work. This examination of the development of the specific element...

Great Expectations

Pip visits Provis once in chapter 46. When Magwitch comes to town, Pip is surprised to say the least. Besides being bummed that his benefactor was not Miss Havisham and shocked that the criminal...

Great Expectations

An apprenticeship is a training program where a young person is paired with a tradesman to learn the trade. In Victorian England, apprenticeships were like indentured servitude. While the child...

Great Expectations

Both Hard Times and Great Expectations demonstrate struggles of the individual in an unjust society. In Hard Times, Sissy Jupe struggles with the facts-only, imagination crushing world of the...

Great Expectations

Pip and the pale young gentleman get into a fistfight in Miss Havisham's yard. Miss Havisham is having some visitors, and one is a boy about Pip's age that Pip refers to as the "pale young...

Great Expectations

Estella is proud, scornful, and cold. Estella is the adopted daughter of Miss Havisham. Miss Havisham asked for an orphan to raise, and Jaggers brought her Estella. Unfortunately, Miss Havisham...

Great Expectations

Pip made sure that he kept Magwitch out of sight and found a way to sneak him out of the country by boat. Magwitch was in danger the minute he returned to England. He was a convict expelled from...

Great Expectations

This question relates to character and whether it can be described as static or dynamic. These two states relate to whether the character stays the same (static) or whether they are shown to...

Great Expectations

The boarding house is in Mill Pond Bank. Pip decides to hide Magwitch under the name of Provis. He chooses Herbert's fiancée Clara's boarding house, because it is out of the way, near the...

Great Expectations

Miss Havisham's behavior is not normal. She never leaves the house, has stayed in her wedding dress since the day she was left at the altar, and her entire house is decaying. [Everything]...