eNotes Homework Help is a way for educators to help students understand their school work. Our experts are here to answer your toughest academic questions! Once it's posted to our site, your question could help thousands of other students.
Popular Titles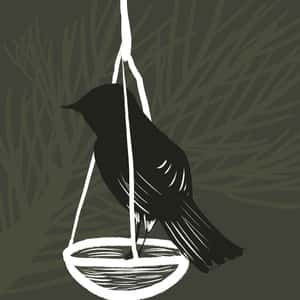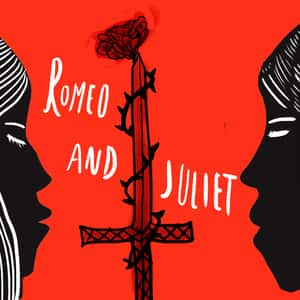 Showing
in Gathering Blue
Gathering Blue

Kira is a lot of things. Physically she is crippled and could have been killed because of it given that her society doesn't tolerate such things. It's possible her internal character traits arose...

Gathering Blue

I think Kira changes so much throughout the novel because of two reasons. First, she has to change and adapt in order to survive. The culture that Kira lives in does not take kindly to people...

Gathering Blue

Lois Lowry's young reader's novel Gathering Blue is a futuristic dystopian novel warning what type of society our current values and politics could lead us to. The orphaned protagonist Kira lives...

Gathering Blue

Well, hyperbole is just another word (a literary word, mind you) for exaggeration. It is pretty easy to find, both in this book and in others. However, please realize that it is an error to ask...

Gathering Blue

In Gathering Blue, author Lois Lowry seems to purposely make the society as opposite from the first novel in this series, The Giver, as she possibly can. Rather than the safe, organized world of...

Gathering Blue

One great external conflict that Kira experiences occurs after her mother's death [man vs. nature]: As for Kira, she had no family, now. Nor any home. The cott she had shared with her mother had...

Gathering Blue

After Kira's mother dies, Vandara makes accusations against the girl, whose leg is twisted. Vandara, who wants the little section of land that Kira has accuses the girl of being unfit, eating too...

Gathering Blue

At the beginning of chapter 17, Kira asks Thomas to go with her to the Fen to see where Jo lived. Similarly, she has not seen Matt in multiple days and hope to find him there as well. The following...

Gathering Blue

What Kira realises by the end of the novel is that the Guardians, the people who are in charge of the society she is a part of and whom she now works for, are far from the benevolent individuals...

Gathering Blue

When people came to take Kira away, her mother Katrina had simply refused to let them. Normally, this would not have been enough, but Katrina's father was the well-respected leader of the people...

Gathering Blue

Thomas fears that he will lose his special talent as his creativity stops speaking to him. Thomas is a young wood carver who lives down the hall from Kira. He keeps a small piece of wood that he...

Gathering Blue

At the beginning of the story, Kira is in the Field of Leaving grieving over her dead mother. In Kira's society, a person has to wait for four days for the spirit to leave the body of the loved...

Gathering Blue

In preparation for the Gathering people get everything prepared. In the days leading up to the Gathering, everyone becomes very focused. Everyone is thinking about the Gathering. People began to...

Lois Lowry

Messenger is a sort of sequel to The Giver. It takes place after the events in The Giver and the second installment in the series, Gathering Blue. It takes place in a community called Village,...

Gathering Blue

Did you read the book? She is the main character.

Gathering Blue

The author is trying to tell us that we have to learn to accept

Gathering Blue

I'd do something dark and mysterious looking. The reason I would pick that would be to sort of remind people of the forest and how mysterious and scary it is. It could also evoke the general...

Gathering Blue

You might want to consider the description we are given of the community of which Kira is a part, and the way that it features elements that are both pre- and post-Ruin. This helps to present us...

Gathering Blue

I am assuming that we are talking about internal strength here, as obviously, Kira, through her disability, is not externally strong, and is regarded as something of a liability to her tribe, as...

Gathering Blue

The answer to this question can be found in Chapter Three of this excellent dystopian novel. As Kira is summoned before the Council of Guardians, we are told about the role of the Singer in singing...

Gathering Blue

You might want to consider the following issues. Firstly, consider the way that Kira is presented at the beginning of the novel. Thanks to the death of her mother, and, she believes, the death of...

Gathering Blue

There are certainly plenty of messages or themes for you to identify in this great dystopian novel, but one of the more interesting ones is the presentatino of creativity and artistic talent. We...

Gathering Blue

The major frightening truth that Kira discovers is the truth about how brutal and manipulative the leaders of her society are. She learns that they (even when they seem to be nice and caring like...

Gathering Blue

In Chapter Three of this excellent dystopian classic we are introduced to "The Gathering," which we are told happens once a year and is when the Singer, an important person in the community, sings...

Gathering Blue

I would define "The Way" as tradition. In many societies, people's lives are governed as much by traditions and by engrained ways of doing things as they are by actual written laws. This is the...

Gathering Blue

Obviously there are lots of variations in dystopian literature, and so there is no one size fits all approach. However, there are some themes that can be gathered together that occur in many...

Gathering Blue

It is important I think that we are never specifically told what happened to trigger off the Ruin that destroyed our version of humanity and plunged humans into a kind of dark age where they lost...

Gathering Blue

This is definitely an interesting question, because with the arrival of her father Kira has all the proof she needs that the Guardians whom she serves have probably killed her mother and definitely...

Gathering Blue

At the very beginning of this excellent novel we are told that Kira's mother died after a "brief and unexpected illness," which does little to raise our curiosity until we begin to understand more...

Gathering Blue

Kira, Thomas and Jo are possessed of an almost magical talent that gives them the ability to, respectively, weave incredibly intricate scenes with beautiful colours, carve amazingly detailed...

Gathering Blue

I would think that the middle school years would be the most appropriate for this particular work by Lowry. Much of her writing is aimed at this group, but I think that the issues brought up in...

Gathering Blue

We need to remember that in this novel we are presented with a future dystopian society after the destruction of mankind and life as we know it through some terrible holocaust, though we are never...

Gathering Blue

I think there are two answers to this question, one of which is stated directly in the book and the other which is hinted at. Firstly, Kira's world and in particular her village is set in a...

Gathering Blue

yo whutuup its gidds

Gathering Blue

We are first introduced to the Council of Guardians in Chapter Three of this excellent dystopian novel. It is clear from the respect and deference that is shown to the Guardians by both Vandara and...

Gathering Blue

This section of the novel comes in Chapter Two, as Kira finds herself surrounded by a gang of women led by Vandara, some of whom had rocks in their hands. Vandara is clearly against Kira's...

Gathering Blue

We are given only sparse information concerning "The Ruin," as it has come to be known in this excellent novel. It is clear that the precise nature of the destruction that mankind brought upon...

Gathering Blue

In Kira's society, people with handicaps are not allowed to stay in the village. They are banished to "another" place. Kira has a deformed leg. She was not sacrificed at birth because of this...

Gathering Blue

Of course, your conclusion has to be based on what argument you are making in your essay -- how you are making the argument. Your conclusion should simply be wrapping up your argument and...

Gathering Blue

This "four syllable wisdom" person would be ready to wear the robe. Anyone who knows the meaning of four syllable words must be educated and therefore wise. A young child first learns to speak in...

Gathering Blue

The answer to this question can be found in Chapter One of this excellent follow up to The Giver. Remember that Matt, because he comes from the Fens, is not given a precise age. The narrator only...

Gathering Blue

The answer to this question can be found in Chapter Nine. Having met Annabella for the first time, Kira feels completely bewildered by all that she has to remember and very overwhelmed by what is...

Gathering Blue

Kira's scrap of cloth is one of her earliest bits of work which was produced because of her incredible talent, that she was not aware of doing herself and her hands just produced as if by magic....

Gathering Blue

Matt tells Kira that in Christopher's village, "broken" people like herself can get married. Matt says that he saw a boy there about her age, and that, in his opinion, she could marry him if she...

Gathering Blue

The first metaphor I see in the book is on page 2. It says that, as Kira watched her mother's spirit drift away, she could also see the "cindered fragments" of her childhood going up as well....

Gathering Blue

In the book Gathering Blue the three children have been brought to live in the same place under the observance and support of their Mr. Jamison. Thomas and Kira hear a cry at nighttime and begin to...

Gathering Blue

All the dyes were natural based on the vegetation grown there. Our ancestors used the same process. Certain plants like onions produce a yellow color when they are boiled. The string would be...

Gathering Blue

In the book "Gathering Blue" the Fen is the poorest neighborhood where most children are being raised by their mothers. It is a place of squalor and poverty. To me it kind of reminds me of the...

Gathering Blue

Kira has been told all of her life that the beasts live in the woods and were the ones who had killed her father. She has been taken in by Jamison and lives in his quarters along with Thomas, a...

Gathering Blue

In the book "Gathering Blue" the process of dying thread depended on the thread color that one wanted to obtain. Some of the colors were made by drying the stems and leaves, other colors were made...