eNotes Homework Help is a way for educators to help students understand their school work. Our experts are here to answer your toughest academic questions! Once it's posted to our site, your question could help thousands of other students.
Popular Titles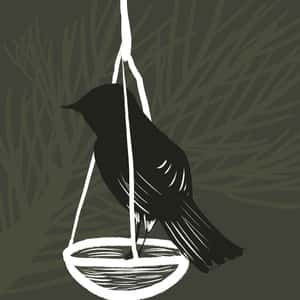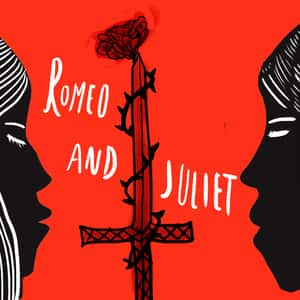 Showing
in Frankenstein
Frankenstein

Mary Shelley's novel Frankenstein is considered both Romantic and Gothic. Given the horror of the novel, the Gothic elements of the novel are relatively easy to identify. This said, the Romantic...

Frankenstein

Mary Shelley's Frankenstein is a multiple narrative (meaning readers "hear" the tale from three different perspectives: Walton's, Victor's, and the Creature's). Essentially, by limiting the...

Frankenstein

Both texts explore the ethical boundaries of human knowledge through positing the idea of man being able to create life. In the form of the creature and the replicants, man is depicted as playing...

Frankenstein

Mary Shelley's Frankenstein, for some, exists as a warning to two very specific ideas. First, one should be wary of Forbidden Knowledge and the lengths one may pursue in order to surpass previous...

Frankenstein

The term 'romance' and the related adjective, 'romantic', have varied meanings and contexts. These days if we say a story is romantic we generally mean that it's a love story. Historically,...

Frankenstein

Chapter X is the first meeting between the monster and his creator since Victor left his creation to fend for itself. Victor's greeting is one of repulsiveness and the creature says that he...

Frankenstein

Mary Shelley's Frankenstein not only exists as an example of a Romantic novel, the text also contains Gothic characteristics. The elements of terror and horror are necessary in any Gothic text....

Frankenstein

An important theme of this play is the dangers of intellectual ambition. In many ways, Walton and Frankenstein are presented as being doubles, or characters that bear particular similtarities. The...

Frankenstein

The monster is a character in Frankenstein who exhibits despondency. Despondency is a state of great despair. Almost every character in Frankenstein is despondent, but the monster always seems the...

Frankenstein

In order to understand what Victor means at the end of Mary Shelley's Frankenstein, one must examine what happens prior to his making of the statement. In the paragraph prior to the one the above...

Frankenstein

Perhaps the main trait that these two characters share in this way is their physical appearance. Both are ugly and repulsive. Their deformed appearance is readily explained by their unnatural...

Frankenstein

Your question is a little vague, but I'll take a shot at it. If by "showing disturbance" you mean having a disturbed psychological state, then the following should help you: In Frankenstein,...

Frankenstein

Victor views his switch from science to math as the intervention of a guardian angel. Perhaps one of the reasons that Victor was successful in creating his monster is that he had knowledge of many...

Frankenstein

Mary Shelley's novel Frankenstein can be used to illustrate the concepts of both conformity and rebellion. To begin, one must understand the concepts surrounding each. Conformity is where one...

Frankenstein

The Creature in Frankenstein could be conceived as the villain by many readers because of his many horrifying deeds, but he could also be considered a dark 'anti-hero.' An anti-hero is a...

Frankenstein

In Chapter 11, as the creature relates his history to Victor after having fled Frankenstein's apartment in confusion, he explains his growing awareness of the elements while he wanders in the...

Frankenstein

A major weakness of Victor in Frankenstein is that like many tragic heroes, he has the flaw of hubris. Hubris is a term coined from Greek dramas that basically means extreme arrogance or pride....

Frankenstein

With a theme of science as a "forbidden knowledge" that possesses properties of the inhuman to Mary Shelley's thinking, the tandem characters of Walton and Victor Frankenstein were created by her...

Frankenstein

pls explain more

Frankenstein

Victor is alone with Henry Clerval After the creature tells Victor that he is not evil or cruel, only lonely, asking his creator to make a companion for him, Victor agrees to make such a creature,...

Frankenstein

Your statement is correct in terms of the inexact nature of the monster. Chapter IV of Mary Shelley's novel Frankenstein explains in detail the way in which a then-obsessed Victor Frankenstein...

Frankenstein

Chapters IV and V of Mary Shelley's Frankenstein, focus on Victor's creation of the monster, as well as on Victor's overall state of mind as a result of his obsession with infusing this body that...

Frankenstein

After Henry and Victor receive an invitation from a friend in Perth, Scotland, they continue traveling north through small towns in England. Here, Victor encourages Henry to continue without him...

Frankenstein

One of the central aspects of the Romantic movement concerned man's relationship with nature, and in particular the way that nature represented balm to the soul of man and restored him to a right...

Frankenstein

Subjectivity was very important to Romantics, as their literature is all about the subjective experience of nature, among other things. However, it is important to remember that this novel cannot...

Frankenstein

One of the chapters in this novel that immediately comes to mind when one thinks of strong passions is Chapter V, which is when Frankenstein succeeds in bestowing life to his creature. What is so...

Frankenstein

Soon after he has successfully created the monster, Frankenstein has a frightening dream about his eventual wife Elizabeth. In the dream he kisses her but when he does, she changes into his dead...

Frankenstein

Often in this novel, particularly at the beginning, nature becomes a powerful force that is able to offer healing and consolation for the various griefs that the characters suffer. This is...

Frankenstein

Given that Mary Shelley's novel Frankenstein is a Romantic one, the inclusion of nature is necessary. That said, the end of chapter four offers (and personifies) nature as being in possession of...

Frankenstein

In all academic fields, the best resources for students to cite are peer-reviewed scholarship. The way to locate peer-reviewed scholarship is to search indices that you can find on the website of...

Frankenstein

Immediately after killing William, the creation is filled with a sense of joy and power. He realizes for the first time that he, too, has power. He has the power to inflict pain and misery on...

Frankenstein

In Victor Frankenstein we find a character who is deeply flawed despite of his great academic gifts. One of his major flaws as a character is the tendency to think that his beliefs are equivalent...

Frankenstein

Yes, the full e-text is available using the link below.

Frankenstein

He says he has a dreadful secret that will "chill your frame with horror, and then, far from being surprised at my misery, you will only wonder that I survive what I have endured." He promises to...

Othello

Human nature and environmental factors can always contribute to the development of personality. Sadly, not everyone sees the opportunities presented by unfortunate events and rather than learn from...

Frankenstein

Not knowing the exact nature of your assignment or its parameters, there are a few ideas that come to mind for me. You could write on the different ways Frankenstein has been portrayed in film....

Frankenstein

The theme of Wordsworth's poem, "Lines Composed a Few Miles Above Tintern Abbey," revolves around the relationship between man and nature. Essentially, the poem illuminates the importance of one's...

Frankenstein

The books the creature, in Mary Shelley's Frankenstein, finds (Lives, Sorrows of Werter, and Paradise Lost) greatly influence the creature. In chapter fifteen of the novel, the creature defines the...

Frankenstein

Mary Shelley's novel Frankenstein illuminates the ideas of being human and having sympathy through the theme of Nature vs. Nurture. Given that animals lack sympathy, shown through their...

Frankenstein

In Letter One, of Mary Shelley's Frankenstein, Robert Walton openly states his reasoning behind his expedition to the north. I may there discover the wondrous power which attracts the needle; I...

Frankenstein

As Mary Shelley was married to one of the foremost Romantic poets, it is clear that her novel (which some suspect of having been heavily influenced by her husband) would refer to Romanticism in its...

Frankenstein

There are several Gothic characteristics seen in Mary Shelley's novel Frankenstein. According to criticism, Gothic literature contains the themes of "terror and horror," "appearance and reality,"...

Frankenstein

In Mary Shelley's Frankenstein, innocence is destroyed by all that Victor Frankenstein does when he plays God and creates life. Most of the educators at Victor's school believe that he is involving...

Frankenstein

In comparing Macbeth and Victor Frankenstein, it is apparent that both men suffer from what Macbeth calls his "vaulting ambition"— ...excessive in ambition or presumption When Macbeth ponders...

Frankenstein

One of the most obvious differences between the tragic figures of Macbeth in Shakespeare's Macbeth, and Victor Frankenstein in Mary Shelley's Frankenstein is the motivation of each man. Each is...

Frankenstein

The answer can be summed up in one phrase: overreaching ambition. Both the characters of Frankenstein and Macbeth are defined by their ambition that knows no limits and pushes them to exceed the...

Frankenstein

I believe that by questioning "literary methods," the question refers to how the story is written. Mary Shelley's Frankenstein is defined as a multiple narrative. A multiple narrative is a text...

Frankenstein

Mary Shelley's novel Frankenstein depicts the story of a sea-weary explorer who comes across a man with a fantastic tale of his own. In the opening of the novel, the four letters written by Robert...

Frankenstein

Mary Shelley's novel Frankenstein demonstrates the fear of the power of science in a couple different ways. First, Victor fails to realize his obsession with science has any power over him (this is...

Frankenstein

The answer to this question can be found in the fourth letter that Robert Walton writes home to his sister Margaret, who lives in England. On July 31st, Walton said, he and the rest of the people...