eNotes Homework Help is a way for educators to help students understand their school work. Our experts are here to answer your toughest academic questions! Once it's posted to our site, your question could help thousands of other students.
Popular Titles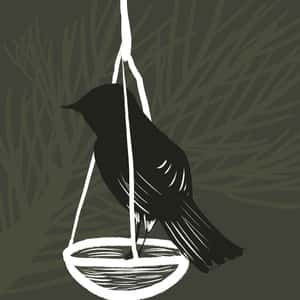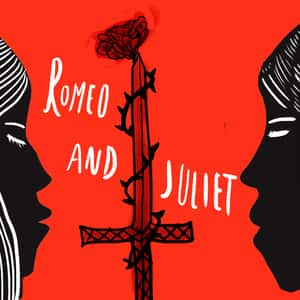 Showing
in Frankenstein
Frankenstein

Through the Frankenstein family, Shelley seeks to portray an idyllic, Romantic family (she does the same through the DeLaceys later in the novel). Romanticism focuses on the natural goodness of...

Frankenstein

Victor considers suicide because he feels so guilty about creating a monster that took his brother's life.He also feels extremely guilty because he kept quiet while Justine was arrested and tried...

Frankenstein

Just before Robert Walton meets Victor, he has written his sister about the need for a friend. He writes his sister: " I have no friend, Margaret: when I am glowing with the enthusiasm of success,...

Frankenstein

Here's a "two parter" thesis for you! Try and equal technology with science and there's so much material in the novel and in real life. Science, for all its advantages, is not the holy grail of...

Frankenstein

The form of novel Shelley used is called an epistolary novel. It allows Shelly the freedom to use three different narrators and thus give three different points of view about the events in the...

Frankenstein

One of the key themes of Frankenstein is that of loneliness and alienation. It is clear that not only Frankenstein, but also the Monster and Walton experience great alienation and loneliness. This...

Frankenstein

In Walton's opening letters, Shelley characterizes the adventurer as one who is willing to risk all for his quest. He even states that a man's life or death are worth sacrificing. Frankenstein,...

Frankenstein

If there is a common theme between the two, I think it is that humanity is, at its core, obsessed with the superficial. In Frankenstein, you have a creator that attempts to bring perfection to...

Frankenstein

The creature tells Victor the story of how he had spent time observing the family from a cave near a cottage. He told Victor how he had wanted to be a part of humanity. He had read books which he...

Frankenstein

While it is easy to view Frankenstein as a "horror" novel, the underlying message is actually social commentary on the effects of human prejudice and discrimination. The monster is an outcast of...

Frankenstein

The creature's first murder is that of William. In the creature's own words from Chapter 16, he was sleeping in the woods when William, a "beautiful" child came upon him and he was seized with the...

Frankenstein

The answer is little to none...at first. When the two friends are first reunited, Victor is so overcome at seeing Clerval, and so horrified by his creation, that he cannot bring himself to say...

Frankenstein

The initial setting readers are introduced to, in Mary Shelley's novel Frankenstein, is one of ice and isolation. It is through Walton's letters that the reader comes to learn of the extremely cold...

Frankenstein

Victor Frankenstein's weaknesses include: 1. his over-vaulting ambition. In creating his monster and his hideous birth he hurt those around him and isolated him from the ones he loved. 2....

Frankenstein

Mary Shelley's novel Frankenstein contains many different literary devices. In regards to chapters five through nine, and the literary devices of allusion, foreshadowing, and pathetic fallacy, the...

Frankenstein

The creature appealed to Victor's guilt and fear. He tells Victor that because of the way he was created, he is the one creature in the world that is totally alone. All other creatures can have...

Frankenstein

This is an interesting question, because I think he does have a soul. If the soul is the life principle, then he must have one. The question is probably what it "looks" like. The creature...

Frankenstein

To begin, the word "context" must be defined in regards to understanding the two main meanings of the word in regards to literary use. First, context refers to the circumstances which form...

Frankenstein

There are several circumstances that contributed to Mary Shelley's conception of her monster. The story has it that the initial concept of her monster came from a dream and was at least partly...

Frankenstein

To understand the symbolism behind Frankenstein, you need to take a close look at the title of the novel. The entire title is "Frankenstein or a Modern Promethesus". The author, Mary Shelley...

Frankenstein

I'll get you started. This is a great question and I might use the link in my own teaching. Similarities (Compare): 1. Both have creatures which are "created" or manufactured by humans. 2. Many of...

Frankenstein

Justine, in Mary Shelley's novel Frankenstein, initially sates that she is innocent of the murder of William. "God knows," she said, "how entirely I am innocent." Later, in the same chapter...

Frankenstein

When Victor breathes life into the creature, technically, he becomes a father. And, typically, he does not understand his child. In fact he is revolted by the creature's appearance at the same...

Frankenstein

Mary Shelley's Frankenstein revealed her desire to answer those questions which are unanswerable. Why are we here? What is our purpose? And how is our experience worth while? Mary Shelley's life...

Frankenstein

One of the main themes that runs through "Frankenstein," that reflects Mary Shelley's time is the pursuit of dangerous knowledge, or the leaps and bounds that scientific advances were making in the...

Frankenstein

The chapter highlights the haunting guilt, fear, revulsion and shame that Victor feels as a result of his scientific success. It is too late, however, to realize that the door that he opened...

Frankenstein

Interesting question... In chapter 5 the reader and Victor simultaneously begin to contemplate the gravity of Frankenstein's actions. The duality of Frankenstein's thoughts about the monster's...

Frankenstein

Victor uses body parts from the dead to make his creation. Shelley is not graphic in modern terms when describing the collection of these parts: "Who shall conceive the horrors of my secret toil,...

Frankenstein

True. Victor tells us in Chapter 4 where he gets the parts for his creation. The "charnel houses" and the fact that he "disturbs" the dead tells the reader this. "pursued nature to her...

Frankenstein

To answer this question, it is worth taking a step back and considering the subtitle of the novel: "The Modern Prometheus". For those unfamiliar with the older Prometheus, he was the titan...

Frankenstein

The Creature takes over the narrative voice, in Mary Shelley's Frankenstein, in chapters eleven through sixteen. Given his recent "birth," the Creature is relatively inexperienced. Although he...

Frankenstein

Walton hopes that he can convince Victor to return to the real world, give up his hunt for the monster, and try to enjoy living again. Unfortunately, Victor is unable to live for anything but...

Frankenstein

Vistor Frankenstein says himself that he "ardently desired the acquisition of knowledge and to" take my station among other human beings.". However, as his studies continued, he wanted to know...

Frankenstein

Victor Frankenstein creates a creature (he is never given a name, and so therefore it is wrong to refer to him as "Frankenstein") who learns two ways about humankind. While the creature hides in...

Frankenstein

There are many places within Mary Shelley's novel Frankenstein which illustrate the theme of horror present in the novel. Many readers have different ideas of what is horrific. That said, one...

Frankenstein

Robert Walton is searching for the North Pole. He is a very ambitious sea captain who wants to be the first to sail there, no matter what the risks are to him or to his crew. He rescues Victor...

Frankenstein

I think the one you're looking to eliminate from that list is "no supernatural images". Gothic novels tend to be packed full of images and figures of the supernatural, as well as with the...

Frankenstein

Victor says he loves Elizabeth. They have been sweethearts since childhood. However, when he leaves to the University of Ingolstadt and makes his monster, he totally cuts off contact with "the...

Frankenstein

At the beginning of Chapter 6 Victor is beginning to come out of his illness and the exhuastion brought on by the creation of his "monster." He is feeling better and Clerval gives him a...

Frankenstein

For Victor, the monster was supposed to be his crowning achievement. He had worked long and hard to create the creature, walling himself off from friends and family. However, once he succeeded in...

Frankenstein

Chapter 5 in this novel is key for a number of reasons, but perhaps most interestingly it is important because it is the beginning of the story that Shelley wrote during her trip to Lake Geneva...

Frankenstein

In this chapter, Victor also shows complete disregard for the feelings of others. He isolates himself from his family in order to finish the creature. They are very concerned for him but he does...

Frankenstein

The creature begins his tale in Chapter 11 of the novel, and his ability to speak eloquently makes all the difference in the world. Until this time in the book, we have only gotten Victor's point...

Frankenstein

In Chapter 5, Victor is successful in bringing his creation to life. However, he becomes horrified because of the creature's appearance. He runs from the room and does not return until the creature...

Frankenstein

In Chapter 5, Victor is recovering from his fevered experience following the creature's coming to life at Henry Clerval's adept hands. Victor reads a letter from Elizabeth in which she fills him...

Frankenstein

The narrator that probably changes in the most positive way is Robert Walton. In the beginning of the story, he is willing to do anything, including risk his own life and the life of his men, in...

Frankenstein

Enotes defines gothic literature as being "focused on ruin, decay, death, terror, and chaos, and priviledged irrationality over rationality and reason". Its characteristics further...

Frankenstein

Chapter 5 is a key chapter for many reasons, one of which is that it was the start of the original story that Shelly wrote during her trip to Geneva. Three aspects are worthy of consideration:...

Frankenstein

I'm not sure I would include the word "appreciate" in your question. Chapter Five does show us an in depth portrayal of Victor, but in the end, it is not a very complimentary picture....

Frankenstein

This work is a mixture of both the Gothic and Romantic genres. Mary Shelley relied heavily on nature for a very evocative setting and for the story's main theme. From Victor Frankenstein's...