eNotes Homework Help is a way for educators to help students understand their school work. Our experts are here to answer your toughest academic questions! Once it's posted to our site, your question could help thousands of other students.
Popular Titles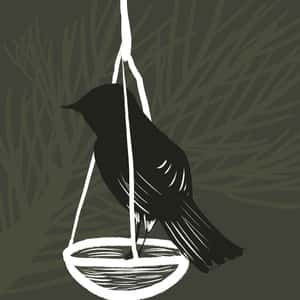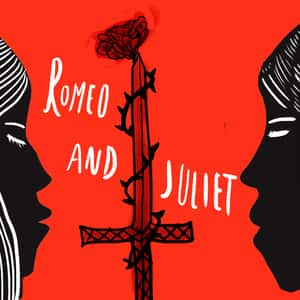 Showing
in Frankenstein
Frankenstein

In large part, the nature of the monster's creation served to condemn him forever to the status of monster despite his having a human "soul" or the ability to feel and think like a human. His...

Frankenstein

Frankenstein by Mary Shelley makes us confront the question of how we define humanity and monstrosity. The obvious monster is Victor's creation, an outwardly hideous creature that commits murder...

Frankenstein

Frankenstein by Mary Shelley is a story about intellectual ambition and the arrogance of scientists and explorers who are so dedicated to pursuit of knowledge that they attempt to overreach the...

Frankenstein

Your question is a good one that depends on a person's perspective on what would constitute an act so immoral that a person would be identified as a monster. During the era in which Victor lives,...

Frankenstein

Though Frankenstein does not intend to be sinful, his actions are most certainly sinful. When he begins to study Agrippa, his father tells him to leave it alone. Frankenstein, in his arrogance,...

Frankenstein

"The secrets of heaven and earth" have to do with the creation of life. It is a secret that science still does not understand. Shelly reveals that this is the quest on which Victor Frankenstein...

Frankenstein

"Frankenstein" is a classic story in the horror genre of literature. This is especially interesting when it is discovered that it was the product of a contest between friends to out-do each other...

Frankenstein

Three incidents that shaped Victor are Elizabeth joining his household, his mother's death, and going to Ingolstadt and meeting Waldman. Most of us are shaped by our childhoods. We do not become...

Frankenstein

Victor Frankenstein in Frankenstein by Mary Shelley is a romantic hero in several fairly typical ways. First, unlike the heroes of epic or oral tradition, he is a private individual rather than a...

Frankenstein

Mary Shelley's Frankenstein begins with a series of letters from an explorer named Robert Walton to his sister. Walton's ship has become mired in the frozen Arctic waters and his sense of...

Frankenstein

Chapter 9 of Mary Shelley's Frankenstein presents a very traumatized and troubled Victor. He admits that he had always lived his life having what he calls "good intentions". He also acknowledges...

Frankenstein

In the Frankenstein household, there are his parents, Ernest Frankenstein, Victor's brother who is six years younger than he; William Frankenstein, Victor's youngest brother, Elizabeth Lavenza,...

Frankenstein

This is a great question and one that is complex. Differences of opinion will exist. On one hand, Shelley cannot get rid of Christian theology. This is the air she breathes. So, even if there is...

Frankenstein

Victor Frankenstein in Frankenstein by Mary Shelley is often seen as a partial portrait of Percy Bysshe Shelley, the novelist's husband. What he shares in common with the poet is twofold. First he...

Frankenstein

In writing Frankenstein, Mary Shelley depicted characters as inherently good or inherently evil. All of the members of Victor Frankenstein's family and his friend Henry Clerval are all innately...

Frankenstein

Frankenstein is a frame tale. What this means is that it is a story within a story, involving a change in narrators. A traditional frame tale has two narrators, but there are three narrators in...

Frankenstein

Victor's strengths are that he is intelligent, open-minded, and persistent. We know that he is intelligent because he can put together a creature from body parts and make it come alive. However,...

Frankenstein

In Mary Shelley's Gothic novel Frankenstein, the reader is too often able to see Victory's actions as characteristics of weakness. There is no doubt that Shelley approaches the question of...

Frankenstein

Mary Shelley's Frankenstein is a cautionary tale about the dangers of man's ambition and scientific pursuits. We see this danger in the reaction of people, including the monster's creator Victor...

Frankenstein

The goal in writing a conclusion to an essay, if that is what you seek, is to attempt to revisit the main points made in the essay briefly without merely repeating the Introduction or sounding...

Frankenstein

Teachers and professors are known for drawing odd or unusual parallels between literary works of vastly different subjects and structures. In the case of William Shakespeare's Macbeth and Mary...

Frankenstein

In Chapter III of Mary Shelley's classic of Gothic literature, Frankenstein: Or, the Modern Prometheus, the author presents a surprisingly eloquent and somewhat prescient argument with respect to...

Frankenstein

For some time, the creature has been a secret observer of the DeLacey family, and in so doing, he has learned to speak. Having happened upon an abandoned satchel that contains the classical works...

Frankenstein

Mary Shelley's gothic novel Frankenstein employed the epistolary style to convey the story's narrative, with the journals of the explorer Robert Walton providing the structure through which this...

Frankenstein

This is a very open ended requests. There are many different ways to read the novel and so many different things to say. That said, one of the central themes of the novel is the drive for excess....

Frankenstein

Mary Shelley's Frankenstein is considered by many to be the first science fiction story. As such, it incorporates some of the scientific research of her day. Shelley probably got her idea for...

Frankenstein

Here is an article from The Pennsylvania Electronic Edition by Alan Rauch. While also exploring many different themes and ideas, it mainly deals with explaining and dissecting the assertion that...

Frankenstein

Robert Walton is an explorer in the Arctic journeying towards the North Pole, even though his men urge him to turn back. He finds Victor Frankenstein nearly frozen and brings him on board to care...

Frankenstein

Although these two works were written in quite different periods, Mary Shelley's novel Frankenstein and Gabriel Garcia Marquez's short story "A Very Old Man with Enormous Wings" have in common that...

Frankenstein

Frankenstein is the story of Victor Frankenstein, who creates an animate creature from parts of human cadavers, but is horrified at the grotesque monster he has made. Shocked and grievously...

Frankenstein

In Chapter 20 of Mary Shelley's novel Frankenstein, Victor Frankenstein decides that it would be unethical to create a female companion for his monster. He decides to destroy his laboratory and the...

Frankenstein

Mary Shelley's Frankenstein contains numerous instances of solitude, especially when describing the lives of Victor Frankenstein and the Monster. Victor, though a brilliant scientist, is not much...

Frankenstein

With Walton's letters Mary Shelley creates a frame story and uses it to have one narrative play off another. The introduction of Walton and his inner thoughts and passionate desires to conquer an...

Frankenstein

Mary Shelley's husband was Percy Bysshe Shelley, a well known poet. Many have wondered how much influence Mary Shelley's husband had on her writing. In 2008, Professor Charles Robinson of the...

Frankenstein

As a foil to Victor Frankenstein, Robert Walton also seeks "the country of eternal light," knowledge not yet in anyone's possession. He writes to his sister of his desire to visit what he considers...

Frankenstein

You may want to read this scholarly article: http://mh.bmj.com/content/30/1/32.full. Citation: Davies, H. "Can Mary Shelley's Frankenstein be read as an early research ethics text?". Medical...

Frankenstein

It seems that Frankenstein (The Doctor of his Monster) is up to the interpretation of the times. Trends in pop culture as well as changes in the public consciousness can change how the character...

Frankenstein

'The Modern Prometheus' is the subtitle to the story and is very revealing. It gives a very strong hint as to how we are really meant to take the character of Frankenstein. In classical mythology,...

Frankenstein

Mary Shelley's Frankenstein principally explores the 'Nature vs Nurture' debate. Through the animation of Frankenstein's creature Shelley provides the reader with a moral critique with regard to...

Frankenstein

In her classic of gothic literature, Frankenstein, or The Modern Prometheus, Mary Shelley portrays her "protagonist" as fanatically committed to an end, the result and implications of which he...

Frankenstein

We can see Victor's desire to make something of himself, and his need to possess Elizabeth. Victor begins by telling us that his family is very important. His ancestors have been in Geneva for a...

Frankenstein

Here is a different suggestion as the analysis of the roles of women is becoming a bit worn: Perhaps, then, a comparison of the modern play by Tom Stoppard, Arcadia, with Shelley's Frankenstein may...

Frankenstein

Mary Shelley's 1818 science fiction novel Frankenstein is "gothic" in every sense of the word. Defined as literature (at least, within the context of literature) characterized by the...

Frankenstein

On one level, I think that a clear argument could be made that nature is significant in Shelley's work because it represents a restorative condition. Nature is equated with restoring that which was...

Frankenstein

In Mary Shelley's time and with the Romantics, friendship between men was considered the highest form of love since it was purely spiritual and took no part in carnal love. In Chapter 2, Victor...

Frankenstein

I think that Shelley is fairly direct in suggesting that the social disorder that is created when Victor brings the Creature to life is the fleeing from responsibility that accompanies it. Shelley...

Frankenstein

[Before proceeding, it is necessary to point out discrepancies between editions of Frankenstein. Chapter headings differ between the paperback version of the novel this educator consulted and the...

Frankenstein

One of the most profound questions that can emerge from Chapter 2 in Frankenstein would connect to how the love of science entrances Victor. The question of how Victor become so enchanted with...

Frankenstein

There are several themes at work in Mary Shelley's Frankenstein. I would argue that the three most prominent themes are: Man and God: This subject appears frequently, and sometimes in a mythical...

Frankenstein

Frankenstein is a narrative generated by the grotesque, supernatural, and horrifying that evolve after an eight-foot creature originally designed to be "beautiful" rampages the countryside and...