eNotes Homework Help is a way for educators to help students understand their school work. Our experts are here to answer your toughest academic questions! Once it's posted to our site, your question could help thousands of other students.
Popular Titles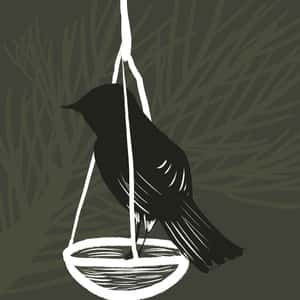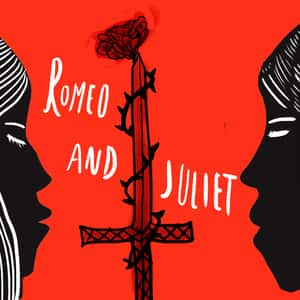 Showing
in Fahrenheit 451
Fahrenheit 451

The people in Montag's society are also very isolated from one another. Instead, they concentrate on watching television and other personal pleasures. They have been told to "be happy" and...

Fahrenheit 451

Mildred's aim, if it can be called that, is to have a fourth wall TV installed in her home. She is vapid, empty-headed, self-centered and typical of the society. A small part of her probably...

Fahrenheit 451

Montag meets the book people after he leaves the river and begins to follow the abandoned railroad track. They are living in the wilderness away from the city. This is appropriate because they...

Fahrenheit 451

Montag is overwhelmed, almost to the point of awed paralysis, with the beauty and striking peace of the countryside, which is so different from the city that he was used to. Bradbury writes...

Fahrenheit 451

Granger's style of leadership is a bit rough, confident, blunt, no-nonsense, highly focused and full of perspective.For rough around the edges, his language and manners are a bit rough. After the...

Fahrenheit 451

The river in "Fahrenheit 451" can be seen as a barrier or separation between the two different worlds of the City and the Book People. On one side of the river is the controlled by the...

Fahrenheit 451

Montag: Unlikely hero, restless, questioning, brave, quiet leader, seeking, changing. Beatty: Intelligent, intense, unhappy, Faber: Sincere, eager, supressed potential, helpful,...

Fahrenheit 451

In Montag's world, books have been replaced by other technology. There are TV walls where his wife Millie can watch "stories", similar to our televisions showing soap operas. This sort of "empty"...

Fahrenheit 451

Technology such as the Mechanical Dog is used for physical control of the people. The dog has poison that can be injected to stop people from doing something Montag's society does not approve of....

Fahrenheit 451

The plan that Faber and Montag have is to plant books in the homes of firemen so that the firemen will get arrested and there will be no one to enforce the anti-book laws. Montag says he wants to...

Fahrenheit 451

Fahrenheit 451 suggests that at least some humans (the renegade "book covers") believe that humans can learn from past mistakes. The wandering refugees memorize books so that they can pass on the...

Fahrenheit 451

All factors seem to indicate that most everyone IS miserable. Take Mildred's friends for example. They chat about t.v. shows and how awful children are. Then Montag comes in and quotes...

Fahrenheit 451

For me there are a couple key passages. The first is where Beatty comes to visit Montag at his home, and explains to him the history of how their society became the way it is. This is...

Fahrenheit 451

One can infer that the type of government is some form of totalitarianism. It is one in which the people seem to have little contact and no control. It's purpose, besides sustaining itself, seems...

Fahrenheit 451

Ray Bradbury's Fahrenheit 451 is written under the genre of science fiction, but specifically describes a dystopia, or anti-utopia, or a world gone wrong. Typically such novels incorporate the...

Fahrenheit 451

I think "Fahrenheit 451" most definitely has a link to our current society. Think about what Bradbury is concerned about: a society that is becoming more and more numb to anything...

Fahrenheit 451

The rising action begins at the opening of the story when Montag begins to question the validity of his job of burning books. The first major event in the plot is his meeting with Clarisse...

Fahrenheit 451

Clarisse refuses to accept that fact that Montag is some kind of "guardian of her life". As a fireman, he has been happy burning books because he thinks he is protecting society. However, Clarisse...

Fahrenheit 451

In Ray Bradbury's "Fahrenheit 451" the "book covers" have memorized specific books. Their goal of course is to wait until civilization needs them. After the bombing of the...

Fahrenheit 451

In Montag's house, the wall television is the main focus. When he comes home, it is on and that is all that Mildred is concerned with. She hopes to buy the fourth wall television and she rambles...

Fahrenheit 451

Bradbury doesn't make it clear when Montag stole his first book. We know from very early in the story that Montag has something hidden behind the vent in the ceiling and it soon becomes obvious...

Fahrenheit 451

Clarisse is the first to get Montag to think about and evaluate his life when she asks him, "Are you happy?" Beatty shows him, through his explanation of how society came to its present...

Fahrenheit 451

Ray Bradbury wanted readers to understand the importance of reading and thinking. One of his quotes that I think sums up much of what he was saying is, "You don't have to burn books to...

Fahrenheit 451

Montag is thirty. After he first meets Clarisse, they talk briefly, and she asks him how long he has been a fireman. Montag's response is "Since I was twenty, ten years ago." So, at...

Fahrenheit 451

In the first section of the novel -- The Hearth and the Salamander -- Montag and his firemen coworkers are about to raid the house of an older woman who decides to burn her house down rather than...

Fahrenheit 451

Beatty is sneaky about arguing with Montag. He doesn't really argue with him; rather, he tries to play the "I'm just like you...we're chums" approach, but there is an underlying...

Fahrenheit 451

If you look at the opening words, it says, "It was a pleasure to burn." Bradbury goes on to describe the sheer delight Montag gets from burning: "Montag grinned the fierce grin of...

Fahrenheit 451

As the jets are screaming overhead, Montag imagines the destruction. He imagines Faber on his bus heading out of town, hopefully safe, but for sure "its destination would be meaningless, and...

Fahrenheit 451

Nazism ("National Socialism") and the culture found in Fahrenheit 451 both share the same political ideology of totalitarianism, in which the government controls all aspects of an...

Fahrenheit 451

Mildred, Mrs. Phelps, and Mrs. Bowles are products of the society in which they live. Unlike Montag, they have never experienced real emotions or feelings. Mildred's emotionless personality is...

Fahrenheit 451

Fahrenheit 451, published in 1953 by Ray Bradbury, characterized some of the then recent world history immediately before and after World War II. Nazi Germany and Soviet Russia, the main...

Fahrenheit 451

Fahrenheit 451, which originally began as a short story, by Ray Bradbury is typically considered to be a work of science fiction because of the futuristic society he creates. However, it is was...

Fahrenheit 451

Beatty controls Montag through fear. When Montag steals the book from the lady's house, Beatty suspects it. He comes to visit Montag and gives him this whole speech about how everyone does it,...

Fahrenheit 451

Museums contain relics of the history and the past. Not all of history is pleasant and the citizens who inhabit the world of "Fahrenheit 451" want nothing more than to be happy and live without...

Fahrenheit 451

The bombers create a sense of suspense and also a question of mystery in the novel. It is obvious that the society is involved in some kind of international crisis. However, the people are so...

Fahrenheit 451

Captain Beatty describes the slow process that led the people of his society to be so close-minded, calloused, and shallow. He describes how people became too busy and lazy to read, too involved...

Fahrenheit 451

Mildred lives in a society where denial of unhappiness is a way of life. They are terminally unhappy, but in denial about it. If they were to admit to their unhappiness, their entire world would...

Fahrenheit 451

This type of government--all-controlling and manipulative by fear is always dangerous. The government will continue to force people to do things they don't want to do in order to keep the people...

Fahrenheit 451

One reason for the change is that because of the mass appeal and coverage of radio and movies, "they became simpler". They had to simplify in order for everyone to get it, to relate to...

Fahrenheit 451

There is a surreal quality to life in the pages of Fahrenheit 451. Certainly, Ray Bradbury creates for the reader a sense of distortion in the existence that prohibits books. There is a sense of...

Fahrenheit 451

The opening scene serves several purposes. One is to simply provide a setting for the story; it is a good way to introduce what Montag does and what their society is like. It also provides an...

Fahrenheit 451

Bradbury chose the medium of science fiction because that genre allows an author to speculate on the future without needing a totally realistic setting. In the setting of Fahrenheit 451, technology...

Fahrenheit 451

Since Montag met Clarisse, his brief conversation with Faber in the park had been popping into his head more often. After he spends the day with Mildred reading, "again he found himself...

Fahrenheit 451

Montag goes from being a good citizen of their society wholoved his job. He states that "it was a pleasure to burn"; he wanted to "shove a marshmallow on a stick" in front of...

Fahrenheit 451

1. Beatty is explaining the slow digression that has occurred in their society over time, that has led to the banning of books. He attributes this to a couple things, one being that people just...

Fahrenheit 451

Faber makes a comment about Christ in the parlor while reading a forbidden Bible that Montag has given him. Turning the pages, he says,"It's as good as I remember...Lord, how they've changed...

Fahrenheit 451

Faber explains that you need books for three reasons:1. "They have quality", which means that they show all of the layers of truth, instead of just skimming over it and presenting it on...

Fahrenheit 451

The simple answer is that she disappears. What happens to her exactly is more complicated. The book never fully explains it. Mildred says that she heard that the "whole family moved out...

Fahrenheit 451

At Montag's burning house, Montag and Beatty fight. During the scuffle, Montag's green bullet falls out of his ear and hits the ground. From there, "Beatty snatched it up,...

Fahrenheit 451

The theme of man vs. society is extraordinarily prominent in Fahrenheit 451. Two examples of this theme can be seen in the protagonist, Guy Montag, and his wife. For Montag, as he begins to become...