eNotes Homework Help is a way for educators to help students understand their school work. Our experts are here to answer your toughest academic questions! Once it's posted to our site, your question could help thousands of other students.
Popular Titles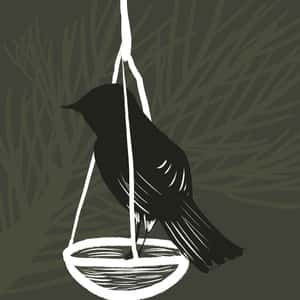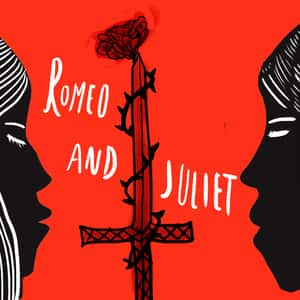 Showing
in Fahrenheit 451
Fahrenheit 451

The first answer offers the relevant quotation from Bradbury's novel that sums up Clarisse's thoughts about porches, gardens and rocking chairs. These three objects have a number of things in...

Fahrenheit 451

When Montag arrives with his book, Faber asks if he may hold it. As he turns the pages fondly, reading a random passage here and there, he reminisces about how he reveled in books as a boy. "Lord...

Fahrenheit 451

Montag is a hero because he stole a book, he risked his life to read books to the women, he ran away from the only life he knew in order to save books. Montag started out his life as an ordinary...

Fahrenheit 451

At the beginning of Part Two ("The Sieve and the Sand"), Montag is pleading with Millie to open her mind to what books might be able to tell them. Montag supposes that books might contain knowledge...

Fahrenheit 451

In stark contrast to the dehumanized Mildred, Clarisse encounters Montag on his homeward walk and engages in a conversation with him about real things. She says that she likes to "smell things,...

Fahrenheit 451

It is perhaps fitting that Montag defies Beatty and attempts his escape when war breaks out. He leaves a society which was intellectually dead and then poised to destroy another and/or be destroyed...

Fahrenheit 451

Entertainment should keep a society in line, not set it free, according to Beatty. Montag is a fireman, and his job is to burn books. Since houses are fireproof, it is usually an easy task. You...

Fahrenheit 451

In Ray Bradbury's science fiction classic Fahrenheit 451, Guy Montag is a fireman whose conscience has begun to bother him regarding his profession. Firemen in Bradbury's novel, of course, do...

Fahrenheit 451

Montag is so disturbed by the woman's act of lighting the match that burned a thousand books as well as herself that he remains at home the next day. He tells his wife Mildred, "There must be...

Fahrenheit 451

This description of a seashell radio is a harsh criticism of both the technology and the isolation of modern life caused by it. After Montag has his eye-opening encounter with Clarisse, he returns...

Fahrenheit 451

Society has been mobilized against Montag. When Montag is on the run, the police put out a citizens alert to mobilize the public against him. They are hoping that they can make the public fear him...

Fahrenheit 451

Whenever there is an analysis of a particular character in a work of literature, there will always be different approaches as to which scenes or moments were essential to the character's...

Fahrenheit 451

Ray Bradbury's early work about a dystopian society that maintains strict control over its citizens was conceived in part as an allusion to the historical Wartburg Festival and its Action Against...

Fahrenheit 451

As Ray Bradbury's science fiction story Fahrenheit 451 comes to a close, Montag has fled the city and joined up with a group of intellectual each of whom has specialized in some area of knowledge...

Fahrenheit 451

One of the major climaxes in the novel occurs in Part Three. Mildred is gone and Beatty is forcing Montag to burn his own house. With the absence of his wife, destruction of his house, and the...

Fahrenheit 451

One example of citizens' fear of the outside world is their burning of books. Another is the attack by the bombers. In dystopian societies, people fear the outside world. In Montag's...

Fahrenheit 451

Montag burns Captain Beatty because Beatty knows that he has been hoarding books and shows up to burn his house and threatens Faber. After Mildred turns Montag in for having books, Beatty tries to...

Fahrenheit 451

Captain Beatty, the senior fireman in Ray Bradbury's science fiction classic Fahrenheit 451 and Montag's superior, is an erudite individual given to literary references – an especially...

Fahrenheit 451

Ray Bradbury depicts the quintessential dystopian society in his science fiction classic Fahrenheit 451. Bradbury's novel is about the firemen whose responsibility in this totalitarian system is...

Fahrenheit 451

Prior to Montag's "awakening" inspired by his talks with Clarisse, Faber, and his own (Montag's) courage and curiosity, Montag was one to burn rather than face his problems. In fact, burning a...

Fahrenheit 451

Perhaps more nowadays than when Ray Bradbury wrote his novel, there are instances and characters in Fahrenheit 451 that bear a close resemblance to real life. Here are some: The burning of books...

Fahrenheit 451

The tiger is a beautiful yet destructive force, like Montag now that he has been set free. There are two types of burning going on here. There is the literal burning, and the figurative burning....

Fahrenheit 451

The three things Faber says are missing from his life, and the life of his society are quality of information, time to think, and the right to act on your own thoughts. "If there isn't something...

Fahrenheit 451

When Montag returns home after his self-revealing meeting with Clarisse, whose "face was like a mirror" that makes him confront himself, he does not even turn on the light of the bedroom because he...

Fahrenheit 451

An example of a paradox is when Mildred's friend Mrs. Bowles says that the poetry Montag reads is silly, when in fact it was so beautiful that it drove them to tears. A paradox is a contradictory...

Fahrenheit 451

The story i set in the future. In this future, books are being burned. Firemen are hired to burn any books they can find. Guy Montag is a fireman who is hired to burn the houses and books. It is...

Fahrenheit 451

Beatty treats Montag with derision when he returns to the firehouse after staying away. When Montag returns to the firehouse, Beatty harasses him and is fully aware that he is not convinced that...

Fahrenheit 451

At first, Beatty is simply Montag's boss, the Captain. In this relationship, Beatty brings out obedience in Montag. But shortly after the novel begins, and following Montag's encounters with...

Fahrenheit 451

There are a few quotes in the book that show Montag beginning to question his role as a fireman and a few, certainly towards the end, that show he has changed his views about burning books. Montag...

Fahrenheit 451

When Montag goes to meet Faber at his home, he (Faber) appears old, feeble, and pale. It is this paleness that is associated with whiteness. Apparently, Faber had not been out of his house in a...

Fahrenheit 451

There are several acts of rebellion illustrated in Ray Bradbury's Fahrenheit 451 that a person could imitate if he/she were in Montag's society. Reading books is the greatest act of rebellion...

Fahrenheit 451

In Section 3 of Fahrenheit 451, "Burning Bright," the mythological allusion on the first page is in the unstated comparison of Montag to Icarus: Old Montag wanted to fly near the sun and now that...

Fahrenheit 451

In Part I, "The Hearth and the Salamander," Montag feels complacent about his burning of a home full of books until he meets a strange neighbor named Clarisse who shakes up his world, causing him...

Fahrenheit 451

In Part I of Fahrenheit 451 Mildred typifies the person of the new age in which Montag and the others live because she watches vacuous hours of shows in which "[Y]ou drowned in music and pure...

Fahrenheit 451

Montag's house seems rather nondescript. In Part I, Montag returns to his house, sticks his hand in the "glove hole" where it is recognized. He enters and looks at the ventilator grill where he has...

Fahrenheit 451

In Part Two, "The Sieve and the Sand," Montag finds that he is unable to communicate with Mildred. When he suggests to his wife that books can rescue them "from the cave" of their ignorance of...

Fahrenheit 451

Beatty visits Montag when he doesn't come to work because he realizes that Montag is experiencing a crisis of faith about books. Mildred tells Montag that he has been lying in bed five hours...

Fahrenheit 451

Remember that a simile is a comparison between two things, often incorporating the words "like" or "as"; for example, "quiet as a mouse" or "sly like a fox". After meeting Clarisse, Montag reflects...

Fahrenheit 451

Beatty's explicit reason for destroying books is to maintain social order. Early in the story, shortly after stealing a book from a woman's house that the firemen burn, Montag becomes sick with...

Fahrenheit 451

There are several ironies in Beatty's death: Montag believes that Beatty actually wanted to die; he was intentionally goading Montag into losing his temper. It is ironic that Beatty, who was...

Fahrenheit 451

It is suggested that Beatty wanted to die; however, it is also possible to argue that he did not, and because the text is ambiguous, we cannot know for certain. Beatty is introduced to us as a...

Fahrenheit 451

In Part II, Montag reads from books in an effort to understand what the words mean as well as why they have been significant to people, so much so that they have been willing to die with their...

Fahrenheit 451

The Hound is a horrible robot with eight legs and a fantastic sense of smell. The mechanical hound doesn't sleep, and lives in a kennel in the back of the firehouse. It is, ironically, described...

Fahrenheit 451

Guy Montag of Ray Bradbury's Fahrenheit 451 is definitely a very richly developed protagonist who, like a real person, has many different personality traits. Below are a few ideas to help get you...

Fahrenheit 451

Faber and Montag's plan is to hide books in firemen's houses to implicate them all over the country and arouse suspicion. When Montag first meets Faber, he is intrigued by the old man. Faber...

Fahrenheit 451

Society values conformity and obedience, and the characters that do not follow these rules, such as Clarisse and Montag, pay the price. Fahrenheit 451 describes a futuristic dystopian society where...

Fahrenheit 451

These questions can also be phrased in terms of story development; usually we are given some sort of initial setting or introduction by which to understand the characters and the world they live...

Fahrenheit 451

In Chapter One, "The Hearth and the Salamander," while playing cards at the fire station, Montag observes as though he has not before that the other men are "all mirror images of himself." He...

Animal Farm

A shared theme in Animal Farm and Fahrenheit 451 is that when authority abuses the power it has over citizens, it is up to the body politic to fight back and demonstrate resistance. When citizens...

Fahrenheit 451

Montag's understanding of a "rumor" as to why people might dislike the United States is reflective of the change he is undergoing. From being an automaton that has accepted the conditions of the...