eNotes Homework Help is a way for educators to help students understand their school work. Our experts are here to answer your toughest academic questions! Once it's posted to our site, your question could help thousands of other students.
Popular Titles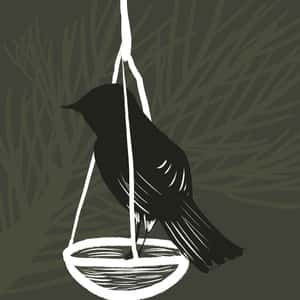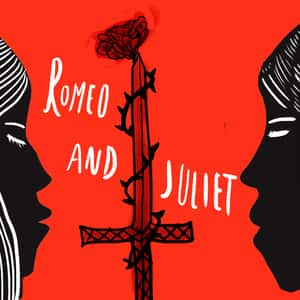 Showing
in Fahrenheit 451
Fahrenheit 451

That quote appears in the opening lines of the book. At that point in the novel, Montag likes to burn stuff. "It was a pleasure to burn," Bradbury writes. If your question is asking about which...

Fahrenheit 451

While it is not entirely evident at the start of the book, Guy Montag develops bravery as the narrative progresses. Bravery can be seen as one of Montag's personality traits. By the novel's end,...

Reference

In chapter 1 of Fahrenheit 451, Montag meets Clarissa one night when he gets off work. While the two of them are talking, Clarissa makes Montag think of a memory from his childhood. In this society...

Fahrenheit 451

In Fahrenheit 451, Granger tells Montag that the Book People are "...all bits and pieces of history and literature and international law..." They have saved the written words of important authors...

Fahrenheit 451

One way to go about this task would be to find a complete copy of the text online and then do a word search (CTRL-F) for the word "book." Interestingly enough, the words "censor" and "censorship"...

Fahrenheit 451

Clarisse is honest because she speaks directly about the world and her place in it. The world in which Montag lives is predicated upon conformity. People blend in with one another. To speak with a...

Fahrenheit 451

Conflict in literature involves struggles between opposing forces. These forces can be external, such as Man vs. Man; Man vs. Nature; Man vs. Society, etc. or they may be internal, such as Man vs....

Fahrenheit 451

I agree with the previous answer's assessment that there isn't one correct answer to your question. The technician says that overdosing on sleeping pills is quite common, which indicates some...

Fahrenheit 451

The first line of the novel is full of violence. IT was a special pleasure to see things eaten, to see things blackened and changed. With the brass nozzle in his fists, with this great python...

Fahrenheit 451

We see conformity, in general in society, as complying with societal and cultural norms that are prevalent. In essence, conformity involves "toeing the line." Typically, majority opinion and...

Fahrenheit 451

In this quote, Faber is explaining to Montag how the general public came to not read intellectual material any longer. He recalls a semester when only one student signed up for a Drama class "from...

Fahrenheit 451

Fahrenheit 451 is a book about book burning. It is also a book about the knowledge that can be gained from reading books. A central conflict in the book is between Montag and Beatty. Montag is...

Fahrenheit 451

In Fahrenheit 451 technology becomes a method of control as it dictates laughter and entertainment, thought and obedience. "...life is immediate...pleasure lies all about....Why learn anything?"...

Fahrenheit 451

In the section of the novel titled "The Hearth and Salamander," Beatty comes to visit Montag at his home. He gives Montag a big, huge convoluted speech about books, book burning, and the need for...

Fahrenheit 451

This event happens in part three of Fahrenheit 451. Montag has just killed Beatty, and is now a fugitive. He has been wounded by the mechanical dog, and Montag realizes he needs to make his way to...

Fahrenheit 451

Hello! 'Fahrenheit 451' is a phenomenal short story about censorship and freedom of expression. Montag first sees Faber in a city park; Faber is afraid of Montag and suspicious of his motives at...

Fahrenheit 451

Fahrenheit 451 is a dystopian novel by Ray Bradbury. While Bradbury intended the story to be about the growing influence of television over that of literature, most interpretations focus on the...

Fahrenheit 451

Short answer: Montag suddenly remembers that he met Mildred in Chicago. When Montag reaches the community of readers who have memorized books in hopes of preserving them for a time that will come...

Fahrenheit 451

Montag's final battle with the Mechanical Hound may well mark his victory over the dehumanizing technology of his society that invades the private workings of man's very heart and soul. The Hound...

Fahrenheit 451

Fahrenheit 451 is a dystopian novel by Ray Bradbury. Syntax and diction are very important in writing; syntax is the structure of a sentence, while diction is the deliberate use of words and...

Fahrenheit 451

Technology There is no question that the perspicacious Ray Bradbury foresaw many of the ills of present-day American society. In his short story "The Pedestrian," for example, Bradbury has a lone...

Fahrenheit 451

"Fahrenheit 451" relates to Bible stories because of the multiple references made to Bible stories and Biblical events. For example this quote: "None of those books agree with each other. You've...

Fahrenheit 451

Prior to reading this line, we get a hint of Montag's (and the firemen's) thought process as they investigate a house. They feel that since the house, books, and objects are just "things," things...

Fahrenheit 451

Montag's experience at the house of Mrs. Blake, who owns roomfuls of books, deeply affects him, especially after his moving meeting with Clarisse which has already spurred his mind to reflect upon...

Fahrenheit 451

Montag continually hears bombers going overhead. It gets to him eventually and the reader learns some of his thoughts when he says or thinks the following: "Every hour so many damn things in the...

Fahrenheit 451

Certainly, the Armageddon-like scene of the city's obliteration by multitudes of fires is symbolic of the self-destructiveness of despotic governments and controlling societies. When this happens...

Fahrenheit 451

Montag imagines that the Mechanical Hound is outside the window. But there was something else in the silence that he heard. It was like a breath exhaled upon the window. It was like a faint drift...

Fahrenheit 451

Ray Bradbury's novel Fahrenheit 451 is a dystopian novel which delineates the dangers of a society mired in conspicuous and mindless materialism; a society degraded by its distaste of intellectual...

Fahrenheit 451

Having been moved by the woman with a multitude of books who refused to leave her house when the firemen prepare to torch it, Montag had books fall into his arms until his hand closed like a...

Fahrenheit 451

Beatty does not believe that books are useful at all. He sees them as confusing and contradictory, which is why he drops the Tower of Babel reference. In the Bible, God mixed up the languages of...

Fahrenheit 451

Connotation is a secondary or associated understanding of a word or phrase. For example, the word religion can carry a number of diverse connotations for a lot of people. Some people might feel...

Fahrenheit 451

Ray Bradbury depicts the citizens as gray because they are spiritually dead, empty of imagination and the warmth of humanity. They watch the parlor walls and live their lives dully indoors and...

Fahrenheit 451

Both of those themes are something that Bradbury's readers will be familiar with. Bradbury shows how people in his stories are constantly trying to fill any stagnant part of their lives with some...

Fahrenheit 451

In Ray Bradbury's Fahrenheit 451, the futuristic society in which Montag (our main character) lives has outlawed the reading of books. And while Montag goes a long for a long time with this edict...

Fahrenheit 451

I'm inclined to believe that Beatty keeps quoting texts because at one point he has read them. I'm not sure if it is because he loves reading but still feels obligated to burn them in order to...

Fahrenheit 451

Mrs. Blake at 11 No. Elm, City, E.B. has a house filled with books. When the firemen arrive they knock down doors and a "fountain of books" springs down upon them. For some reason, Mrs. Blake is...

Fahrenheit 451

Fire is a prominent allegory in a book about book burning. In the beginning of the book, fire is quite destructive. It is used to destroy physical books yes, but book burning represents so much...

Fahrenheit 451

While locating metaphors can be a challenge sometimes, it is important to realize that people use these unstated comparisons often in everyday life. For instance, sportscasters often use them to...

Fahrenheit 451

Guy Montag's encounter with the former professor of English, Faber, has exposed the fireman to a mentality with which he had no previous experience. Faber has been systematically marginalized by...

Fahrenheit 451

Quite a number of major developments occur in Part 3 of Ray Bradbury's science fiction novel Fahrenheit 451, not least of which is the total destruction of the city in which most of the story...

Fahrenheit 451

I assume you are referring to the main character, Montag, in the short novel Fahrenheit 451. Montag is on his way to see Faber. While on the train, he tries to memorize as much of the Bible as he...

Fahrenheit 451

After the woman chose to burn herself along with her beloved books, Montag is deeply affected, so much so that he grabs some of the books and clandestinely takes them home, hiding them in his...

Fahrenheit 451

Short answer: Montag visits the old professor Faber because he knows the man has books and reads; therefore, he hopes Faber can teach him to comprehend what he reads. ______________ His meeting...

Fahrenheit 451

Bradbury's essential plea for personal and direct experience of ideas and feelings rather than synthetic entertainment suggests that in books there is a spiritual realm. And, it may be that when...

Fahrenheit 451

In the old lady's attic, Montag does the unthinkable: he steals a book. In Montag's world, books are outlawed and burned. It is Montag's job to burn the books. This makes his actions even more...

Fahrenheit 451

The primary rule in this Dystopian society is the law forbidding citizens from reading books. The access to knowledge from reading is considered an enormous threat to the status quo, which would...

Fahrenheit 451

The first answer offers the relevant quotation from Bradbury's novel that sums up Clarisse's thoughts about porches, gardens and rocking chairs. These three objects have a number of things in...

Fahrenheit 451

When Montag arrives with his book, Faber asks if he may hold it. As he turns the pages fondly, reading a random passage here and there, he reminisces about how he reveled in books as a boy. "Lord...

Fahrenheit 451

Montag is a hero because he stole a book, he risked his life to read books to the women, he ran away from the only life he knew in order to save books. Montag started out his life as an ordinary...

Fahrenheit 451

At the beginning of Part Two ("The Sieve and the Sand"), Montag is pleading with Millie to open her mind to what books might be able to tell them. Montag supposes that books might contain knowledge...