eNotes Homework Help is a way for educators to help students understand their school work. Our experts are here to answer your toughest academic questions! Once it's posted to our site, your question could help thousands of other students.
Popular Titles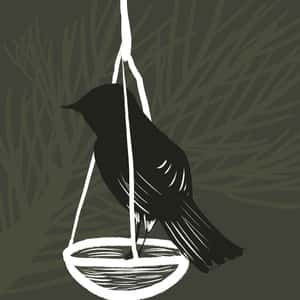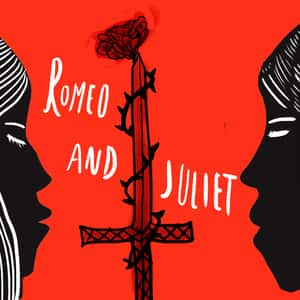 Showing
in Essay Lab
Essay Lab

That is an interesting thesis statement. I would just change a word or two so that it read like this: "Known as a metaphysical poet, John Donne's love poems convey both his true life experiences...

Essay Lab

In presenting your answer to a question which is in an essay format, I would identify a couple of points that have to be made. The first would be to ensure that you are fully answering all parts...

Essay Lab

You can start this essay in a number of ways. Here are some suggestions. 1. You can start with some statistics. This might show that these disorder are not far away from people, but that many...

Essay Lab

In argumentation, there are 4 types of claims. I suggest choosing a "policy" claim since you are advocating a change in future practice. Here are the 4 types of claims. •fact: claims which focus...

Essay Lab

The previous posts were quite strong. I think that another good introduction could lie in focusing on how the H1N1 fear has gripped the world in fear since last year. It seems quite relevant and...

Essay Lab

I think you can argue it this way. 1. You might want to argue that in a pluralistic world, the government should support all religions, which means it should not favor any one religion. 2. If you...

Essay Lab

This is a question where the answer is really more up to the teacher and his/her personal tastes as opposed to there really being an objectively correct answer. I always felt that I would like to...

Essay Lab

Just a couple comments from me, I'm sure you'll get more from others. You say you have two siblings and you say "they" and "their" a couple times in the first paragraph. But at the same time, you...

Essay Lab

The idea contained in your last sentence is worthy and relevant to Ambrose Bierce's story, "An Occurrence on Owl Bridge." Since the concept of time does not really exist, Bierce utilizes this...

Essay Lab

The essence of research in the field of literature concerns study of a particular work. Depending on the topic, this can take many forms. Perhaps, it can be to analyze a particular theme or idea...

Essay Lab

I think what you need to do is this: Pick a textbook or textbooks that you want to examine. Find instances where you believe that Native Americans are being maligned. Then find evidence to support...

Essay Lab

Hmmm. You might want to make it about a character trait that one of the protagonists has no use for. It could then turn out to be the "thing that saves the day", or resolves the plot in some way....

Essay Lab

You might approach the three titles A Doll's House, A Street Car Named Desire and Long Days' Journey into Night from a thematic framework. For instance, O'Neill's work, Long Day's Journey into...

Essay Lab

Whew! HUGE question here. I'll get you started. Here's a list of things you might wish to consider when writing a literary essay: 1. Writing is a recursive process. Very rarely will you write...

Essay Lab

For an argumentative essay, there are several steps to consider. Let me get you started. Here are a few points. 1. Think of an argument that you want to prove. It can be anything that is debatable....

Essay Lab

It depends... are you talking about a declaration of your own personal independence (like from parents) or are you supposed to be doing one for a country? At any rate, I guess it comes out the...

Essay Lab

Was there anything which intrigued you as an 'offshoot' idea you didn't have time to pursue while writing an essay for another topic? Are there any off-the-wall theories you have heard about that...

Essay Lab

There are a lot of way to do this. Let me suggest a few points. 1. You could look at a child psychology book and map out their development. What is it at certain ages. For example, do they...

Essay Lab

Of course, which four points you choose are up to you. But here are four main points that I can think of. Be aware that all of these could be rebutted by someone disagreeing with your position: It...

Essay Lab

You would want to write a list of things to consider and then write a persuasive letter based on that. You need to first write your opening statement in which you say straight up how YOU feel about...

Essay Lab

To the previous answerer: "Lies My Teacher Told Me" is a book, not the questioner's value judgement... I would start with Loewen's intro and list the problems he sees. As I see it they are:...

Essay Lab

A great attention grabber is citing a newspaper article about someone who was a famous beauty queen. For example, if you want to write that being a beauty queen is exploitive you could start off...

Essay Lab

I understand paranormal activity to refer to things such as hauntings or extra-sensory perception, things that probably close to half (or more) of the population believes in firmly and another...

Essay Lab

A good topic sentence could be something like: Globalization make everyone a neighbor. If you unpack this, then you can say that globalization creates a world community that seeks to understand...

Essay Lab

This has much in the way of promise. Might I suggest a couple of avenues. One such path would be to explore the differing conceptions of tragedy. For example, ancient conception of tragedies can...

Essay Lab

It is not quite clear to me whether you are asking for a thesis statement for an essay you would write about this book or if you are looking for what the book's thesis is. The book's thesis is that...

Essay Lab

1. The first thing you need to do is to have a good thesis statement. A good thesis statement is debatable. The reason for this is simple. If the thesis is not debatable, then what can you say...

Essay Lab

To write a speech, you need to identify who your audience is. This expression is often used for writing of any sort, but when giving a speech, you will actually be talking to real live people, so...

Essay Lab

If I may ask, which side are you planning to take on this? Because that would really affect what kind of thesis or what example you might want to use. Are you arguing that the government plays...

Essay Lab

In a book entitled "The Practical Writer," there is a short essay called the "Stage II paragraph essay." This paragraph/essay of fifty to one hundred words is an excellent format to use for...

Essay Lab

Your first task will be to determine which research paper style your teacher will require. Most English classes follow the MLA style. You can buy an MLA handbook or look up MLA guidelines on the...

Essay Lab

Of course, your thesis statement is going to depend heavily on the argument that you plan to make. Since I don't know what your main point or points will be, it's hard to know what sort of a...

Essay Lab

I suppose my first question for you would be: "Is there a reason why you have to use a flowchart to organize your writing?" Unless you have to for some reason, I would consider another...

Essay Lab

Writing an essay isn't as hard as you think as long as you are organized before you start. Hopefully I can give you a few ideas on how to get started: First, you need to think of a topic that...

Essay Lab

Multiple sclerosis is a disease of nervous system. It causes inflammation in scattered areas and loss of myelin in white matter of brain and spinal chord. Many area of hard scars appear throughout...

Essay Lab

I think this sort of essay, if it's going to be any good, will have to come from your own reflection on your values and on the time in which you live. What three physical things would you say most...

Essay Lab

To start, you might want to check out the free guide on eNotes called, How to Write a Compare and Contrast Essay in 8 Easy Steps.

Essay Lab

To write an essay on all three of these works is, indeed, challenging as there is much to analyze. For a single essay, you will need to narrow your topic to one element that ties all three...

Essay Lab

Before writing your thesis statement examine the topic on which you must write, and ask yourself what you can say that is not obvious--what fresh idea can you support? After all, this is what...

Essay Lab

Introductions tell the who or what, the where, when how and why of your essay--they do all this even though they are very short (5 - 7 percent of your essay) parts of the essay. Introductions...

Essay Lab

A thesis statement for a five paragraph essay contains a general statement that is divided into three opinions which will be supported in the three body paragraphs of the essay. For a narrative...

Essay Lab

There are some very strong parallels between both themes and thesis statements. I think you will find there will be much in the way of responses to how each will be different. For my bet, I would...

Essay Lab

When you write about yourself (autobiography) you want to focus on a snapshot of your life; a very pivotal moment or moments that would make a great story. I often tell my students who write...

Essay Lab

While I can not offer any definitive suggestions based on the limited information you have provided, I can give you some general guidelines for introductions. Think of the introduction like a...

Essay Lab

The most obvious place I can see to add to this speech is after your first or second sentence. You say that homeschooling is the best way to address problems, but you don't give any sort of...

Essay Lab

Quite simply,a conclusion is the "tying of the bow." In other words, the writer reiterates the thesis of the essay in rewording the main points. For instance, if a person writes a persuasive...

Essay Lab

I agree with washia07's answer -- you need to narrow your topic. Are you going to examine teen violence in urban areas? As a result of drug or alcohol use? As a response to domestic abuse? Once you...

Essay Lab

I'm not sure I can really help you the way this question is currently worded because I'm not sure what you need and what you're trying to do. Some questions I have for you -- if you can answer...

Essay Lab

I think that the previous post did a strong job in addressing the questions that have to be included in a literature response. I would also submit that being able to create these arguments with...

Essay Lab

"I think people cheat because they're lazy and don't want to take the effort to get information on their own. Many times, they haven't prepared themselves sufficiently for something, and in...