eNotes Homework Help is a way for educators to help students understand their school work. Our experts are here to answer your toughest academic questions! Once it's posted to our site, your question could help thousands of other students.
Popular Titles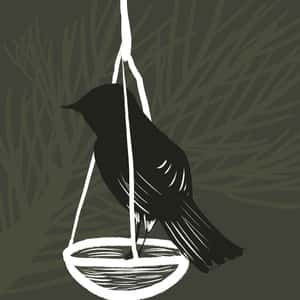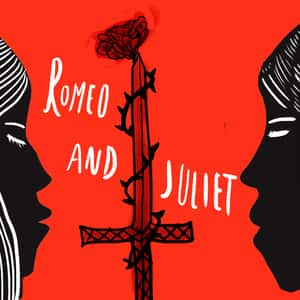 Showing
in Economics
Economics

Labor unions came into existence for entirely legitimate reasons. The abuse of workers early in the 20th Century, with abysmal and often physically dangerous working conditions, longer than humane...

Social Sciences

In the United States, three of these markets would be considered to be examples of oligopolies. These are the markets for C) airline travel, E) oil, and F) breakfast cereals. The main...

Economics

This is a complex question. The current macroeconomic situation is that the Federal Reserve has plotted a course of printing money. They bailed out many banks, and other large companies, who...

Social Sciences

Right now, the United States economy is not at a point where inflation is a serious threat. Unemployment is a problem. The country is not in a recession, but it is growing very slowly and this...

Social Sciences

There are a number of factors that can have an impact on aggregate supply (AS) and aggregate demand (AD). In terms of AD, one of the major factors that can have an impact is the wealth effect....

Social Sciences

If a resource is truly nonrenewable, the world will have to (by definition) run out of it eventually if the resource is being heavily used relative to how much of it there is in the world. By...

Social Sciences

The basic answer to this is that no one knows for sure. There are many theories, but no one is completely sure. It would be a good idea for you to check your text book or lecture notes to find...

Social Sciences

Specifically, the fall in both bond prices as well as stock prices in the second quarter of 2003 was due to the political unrest in Iraq and the decision made by the US to go to war. The result was...

Social Sciences

No lay person can possibly know for certain what a specific country's comparative advantage is. We cannot simply look at a country in superficial way and know for sure. To identify a...

Social Sciences

The income effect is one of two reasons for the shape of the demand curve. The demand curve has a negative slope. One reason for that is the income effect. When prices rise, a person's income...

Social Sciences

In the United States, the government plays many roles in the economy. Some are direct and some are indirect. In terms of the direct role the government plays, we can think of many different...

Social Sciences

The major difference in the long run equilibrium between a market that is in perfect competition and one that is in monopoly is that there will be a lower equilibrium quantity at a higher...

Social Sciences

It is extremely hard to know if NAFTA in particular has had much of an impact on American companies. It is also important to differentiate between the impact that NAFTA might have had on companies...

Economics

To me, the description being offered is the definition of capitalism. Naturally, if you have course texts or classroom instruction notes that give you the answer, I would rely on these before...

Social Sciences

This will end up being a debate between globalization and consumer choice and the maintenance of tradition in a country. It is also possible that there are health implications to this decision. On...

Social Sciences

The reason for the shape of the labor supply curve has to do with the fact that labor becomes more appealing as wages rise up to a certain point, but then it becomes less appealing once wages are...

Social Sciences

It is possible to have a negative national savings rate because it is possible to spend more than you take in in a given year. This is true even for individuals and families. We say that we have...

Social Sciences

To understand when the government should use each of these kinds of fiscal policy, look at their names. The government should use expansionary fiscal policy when it wants the economy to expand....

Social Sciences

The difference between expansionary and contractionary fiscal policy is that one is meant to make the economy expand and the other is meant to make it slow down. Another way to think of it is that...

Social Sciences

In theory, at least, it would be possible for a firm to overcome all of these obstacles. In practice, they would all be very difficult to overcome in the short term. In theory, a company can...

Social Sciences

Ideally, there is a direct connection between taxes and government spending. In practice, this is not the case. That is because we can have one without the other. In theory, the government should...

Social Sciences

In order for an economy to work well for the long term, it needs to have a good balance between saving and consumption. This is because both saving and consumption require sacrifices. When we...

Social Sciences

All of these factors can affect the price of labor and its availability. Economic conditions can affect the availability of labor and, thereby, can affect its price. When economic times are good,...

Social Sciences

There are three ideal or pure kinds of economic systems. These are traditional economies, command economies, and market economies. In a traditional economy, tradition completely dictates what is...

Social Sciences

First of all, if there were easy entry to the market it could not, by definition, be an oligopoly. If barriers to entry were to be lowered, profits in an oligopoly would disappear. The oligopoly...

Social Sciences

Successful collusive oligopolies do not generally last very long because there is too much incentive for one or more members of the oligopoly to cheat on the deal that they have made in collusion...

Social Sciences

Inflation tends to be hard on consumers. This depends to some degree on how they do as part of the labor force, though. Inflation, of course, is the increase in the overall price level. This...

Social Sciences

There are three general types of economic systems. These are command economies, traditional economies, and market economies. Of course, most economies have aspects of more than one of these ideal...

Social Sciences

The proper use of land and nonrenewable resources is important to the global economy because it is important for economic health in the short term and for sustainability in the long term. In the...

Social Sciences

There are many different economic issues that relate to agriculture. The issues are different in different countries. For example, in many developing countries, the major economic issue relating...

Social Sciences

The organization that designates when our economy is or is not in a recession is something called the National Bureau of Economic Research. It is a private research organization that does research...

Social Sciences

It is necessary to make the distinction between "final" goods and other goods when talking about gross domestic product (GDP) because otherwise we will badly overestimate the value of what is...

Social Sciences

The most common equation used to find gross domestic product (GDP) is the equation for what is called the expenditure approach. The equation is generally given as GDP = C + I + G + (X – M) In...

Social Sciences

We can generally say that there are two kinds of costs that face a business. One of these kinds of costs is called fixed costs and the other is called variable costs. Fixed costs are also called...

Social Sciences

The minimum efficient scale is the amount of output that is most efficient for a company to produce. This is usually not a single number of output but is more typically a range of outputs....

Social Sciences

Of these, only choice #3 is something that would be studied by microeconomists. The other two choices would be studied by people who are interested in macroeconomics. Microeconomics is the field...

Social Sciences

The underlying reason for this is that there are so few firms in an oligopoly. Because of this, they will want to cooperate as much as they can. This is called collusion. If firms cooperate...

Social Sciences

There are a number of characteristics of a market that is in oligopoly. First, the market has a relatively low number of firms. Economists typically say that an oligopoly could include as many as...

Social Sciences

Yesterday, you asked about how the entry of new firms into a market reduced economic profit. The process here is the opposite of that process. Basically, the exit of firms that are failing will...

Social Sciences

The term "free rider" refers to a person who gets the benefits of certain actions without bearing any of the costs of those actions. This is a concept that can be used in economics, in...

Social Sciences

The better concept to use as a way to determine if a decision is good is the concept of opportunity cost. It tells you much more about the true value or cost of what you are doing than an actual...

Social Sciences

The factor of production that Adam Smith himself identified as the most important was labor. However, I think that there is a good chance that he would also have identified entrepreneurship as...

Social Sciences

The major way in which this happens is that the demand for the firm's products becomes more elastic. In addition, it causes the demand for the firm's products to drop. In the short run, a firm...

Social Sciences

The reason for this has to do with the sorts of goods that are sold in these various market structures. There is very little use for advertising in a monopoly and none in perfect competition. In...

Economics

The basic economic problem is scarcity. This problem comes about because of two factors. First, human beings have unlimited wants. Second, we have limited resources. Therefore, we experience...

Social Sciences

Productive efficiency does not mean that markets are operating efficiently. In fact, the two are only marginally related. Markets operate according to principles of supply and demand. Those two...

Social Sciences

There is no way to know the answer to this question from an objective point of view. There are at least two reasons for this. First of all, it is hard to know objectively what is good for the...

Health Care

First, we must realize that we cannot predict what each individual person will do. All we can do is to predict what will happen on average. On average, the laws of economics tell us that people...

Social Sciences

This is a question about how to close a contractionary gap in an economy. It is asking whether the government should be passive or active in trying to close that gap. A passive approach relies on...

Social Sciences

Technically, this is not an issue of opinion. We are either in a recession or not, and we are not in a recession right now. A recession occurs when real Gross Domestic Product (real GDP or RGDP),...