eNotes Homework Help is a way for educators to help students understand their school work. Our experts are here to answer your toughest academic questions! Once it's posted to our site, your question could help thousands of other students.
Popular Titles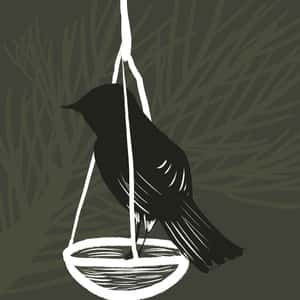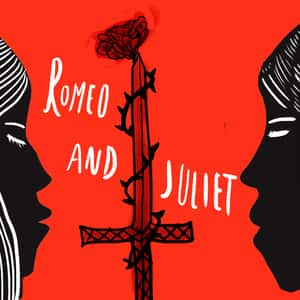 Showing
in A Doll's House
A Doll's House

As the creative work of Henrik Ibsen, the pioneer of realist theater, A Doll's House exhibits all the defining elements that are unique to the genre. Among the fundamental factors that are...

A Doll's House

In A Doll's House by Henrik Ibsen, Torvald consistently patronizes his wife Nora with seemingly innocuous comments such as "my little squirrel" and other demeaning rather than endearing comments....

A Doll's House

A Doll's House by Henrik Ibsen reveals a dysfunctional family beneath the appearances of a respectable household. Appearances are certainly deceiving in the Helmer house and both Torvald and his...

A Doll's House

The first letter is essentially a threat to expose Helmer and Nora publicly. Nora's fraudulent signature and her loan taken out from Krogstad will subject Nora to the punishment of law and will end...

A Doll's House

In developing a potential thesis statement about the doll's house existence of the Helmer family in A Doll's House by Henrik Ibsen some considerations could be: A doll's house is usually a...

A Doll's House

My first reaction is to problematize the notion of "relevance." There is no real reason that people should only experience things that are familiar and comfortable. The point of reading or watching...

A Doll's House

In A Doll's House, in terms of whether Torvald should have dismissed Krogstad, the outcomes suggest that it was a very bad decision because it changed several lives, not just Krogstad's. 1. It...

A Doll's House

Yes, definitely. In fact, this play (1879) is very often cited as Realism's first major contribution to the feminism that took hold in the nineteenth and twentieth centuries. The dramatic...

A Doll's House

The black cross that appears on top of Dr. Rank's name in Act III of A Doll's House signifies, as Nora explains to Torvald, the imminent death of the doctor who was diagnosed with tuberculosis of...

A Doll's House

Nora is haunted by her desperate actions of the past; ironically, these were actions she took to save the life of her husband. She borrowed money so that her husband's health could be restored in a...

A Doll's House

In A Doll's House, Nora is a flippant, self-absorbed, nineteenth century wife who comes to a stark realization that there is more to her life than being her husband's "little spendthrift," and that...

A Doll's House

Here is the answer with some more elaboration to make 40+ lines: It would seem that Nora perceives money as a means to an end while Trovald views money as an end in itself; for, he is...

A Doll's House

One of the most definite aspects of the atmosphere created in the opening passage of Act I is the significance of social conventions which govern Nora's and Torvald's life together. Ibsen does not...

A Doll's House

In Act II of A Doll House, Nora is in a very precarious position. In an effort to help her friend, who is now a widow and without income, she has convinced her husband Torvald to hire her at his...

A Doll's House

In comparing both dramas, the overwhelming aspect of convergence between both is the open discussion of gender identity. Both dramas make similar points about what it means to be a woman. Modern...

A Doll's House

The play A Doll's House, upon its first staging in Denmark in 1879, proved to be a controversial play for radically breaking away from showing the traditional marriage norms that are typically...

A Doll's House

It is an arguable notion that there is some kind of hope for a "happy ending" in the last act of A Doll's House by Henrik Ibsen. Torvald and Nora are in an argument which seems to be...

A Doll's House

Keeping in mind the great significance of the title of Ibsen's play which has been written as both A Doll's House and A Doll House, the position of Nora is one that is, indeed, minimal and...

A Doll's House

Act I Torvald Helmer and his beautiful wife, Nora, live with their three young children in a pleasantly furnished home. Torvald's income isn't sizable; he monitors the family's expenses...

A Doll's House

When Kristine Linde arrives at the Helmer's home, she is destitute and desperate, having lost her husband and her mother. She has returned with the goal of procuring employment and hopes that...

A Doll's House

In Henrik Ibsen's 1879 play A Doll's House, Nora Helmer is the embodiment of the historical classification of successful womanhood as being married and giving birth to children while taking...

A Doll's House

In Henrik Ibsen's A Doll's House, a drama written to expose social problems, there are contrasts in behaviors and in attitudes. Behavior There is a marked contrast between the way in which Helmer...

A Doll's House

Let's begin with stage directions and then move on to symbolism. Stage Direction props, Act I As the initial (and ongoing) setting of the play, this particular furniture should take the look of a...

A Doll's House

I would have to suggest that Nora's search for identity and the subsequent critique of marriage become one of the largest issues in the drama. Nora is able to understand that the construction of...

A Doll's House

It appears that Torvald's ending conversation with Nora has certainly shaken him up quite a bit and given him many self-revelations. He could no longer care about his reputation once she declared...

A Doll's House

In A Doll's House, Nora is content to be considered as her husband's "little squirrel." She allows his control of her but also enjoys defying him by eating macaroons, a seemingly fickle act which...

A Doll's House

In the beginning of Henrik Ibsen's "A Doll's House," Nora Helmer is happy. She seems oblivious to the real world and the challenges adults are required to face. She revels in Torvald's treatment of...

A Doll's House

Choosing how to stage a play is a very personal process. It has to filter through the director's vision of the play, which is impacted by the director's personal history and values. When I direct...

A Doll's House

In Ibsen's A Doll's House, the protagonist Nora is virtually like a "doll" in her own home--she is dressed up and paraded about by her husband Torvald. The play is set during Christmas time, and...

A Doll's House

The early dialogues between Torvald and his wife Nora seem to be frivolous ones in which a patronizing husband speaks with condescension to his wife, whom he considers a "spendthrift" a silly thing...

A Doll's House

The romantic notion that "love will conquer all" is dispelled in A Doll's House as Henrik Ibsen reveals the different, and thus disastrous, interpretations of marriage. The roles played by Torvald...

A Doll's House

When it was first released, A Doll's House created some controversy through Nora's decision to leave her husband. The ending was changed to accommodate audience sensitivities and shock that Nora...

A Doll's House

Henrik Ibsen, in A Doll's House, explores the limiting and, sometimes debilitating, impact of social "norms" and the need of some to behave in a certain way, even when it negatively affects their...

A Doll's House

In A Doll's House, the drama surrounds Nora and her "secret." Dr Rank seems somewhat unimportant to the progress or development of the plot and, sadly, he is unable to form real relationships with...

A Doll's House

Nora from A Doll's House, does have a conflicting personality. She enjoys the attention of her husband and his patronizing treatment of his "little squirrel." Even when Torvald talks to her in the...

A Doll's House

In A Doll's House, Ibsen has taken the more traditional five act play and combined the elements in the three acts. In the first act, we learn how Nora is living almost a double life, deceiving her...

A Doll's House

Henrik Ibsen was keen to expose social constraints such as they affected men and women of the time and his play A Doll's House, caused far more controversy than he expected. Rather than revealing...

A Doll's House

Henrik Ibsen, in his play, A Doll's House, intends to reveal how everyone is subject to the limitations and expectations of others; thus creating stereotypes. in 1879, not only women were trapped...

A Doll's House

In discussing the process of Ibsen's development of character, there are certain aspects to consider: the physical description of characters the characters' actions the characters' thoughts,...

A Doll's House

As the event that launches the protagonist into action, the inciting incident fulfills these conditions: It removes the protagonist from his/her routine. It is the event which sparks the action of...

A Doll's House

A Doll's House centers on a stereotypical, suburban, comfortable family in the nineteenth century which outwardly, at least, has the appearance of respectability to which any audience could relate....

A Doll's House

According to Nora's own words in Act III of A Doll's House, during the party Torvald enjoyed tremendously the excellent champagne that was given to them. As a result, Nora explains to Dr. Rank...

A Doll's House

The phrase Two on a raft have a better chance than if each clings to separate spar is spoken by Mrs. Linde in Act III of the play. She is directing her conversation to Krogstad, a former lover...

A Doll's House

The definitive moment in the play A Doll's House occurs when Nora comes to the realization that, throughout her life, she has been over exerting herself in aims to help and entertain those whom she...

A Doll's House

From the onset of A Doll's House, the scene is set for the comfortable middle class life that Torvald and Nora enjoy and the audience sees "A room, comfortably and tastefully, but not expensively,...

A Doll's House

Early in the play Nora and Torvald discuss the idea that this Christmas will be different - and better - than in previous years. Torvald has been promoted at the bank. His salary has been...

A Doll's House

Ibsen's play, A Doll's House, was one of the playwright's realism plays, set during the later part of the 19th Century when women (in Norway, as well as most other parts of the world) had few...

A Doll's House

The disillusionment phase in Nora's life occurs as a result of several things. In different conversations with Krogstad, Mrs. Linde, and even Dr. Rank, Nora shares some moments in her life that...

A Doll's House

The journey of Nora in this excellent play is one that demonstrates the truth of the thematic sentence of this question. She starts the play acting and talking like a guilty child who knows she has...

A Doll's House

The psycho-analytical approach was made famous by Sigmund Freud who popularized the concept of early childhood experiences and the unconscious mind being responsible for our actions, even much...