eNotes Homework Help is a way for educators to help students understand their school work. Our experts are here to answer your toughest academic questions! Once it's posted to our site, your question could help thousands of other students.
Popular Titles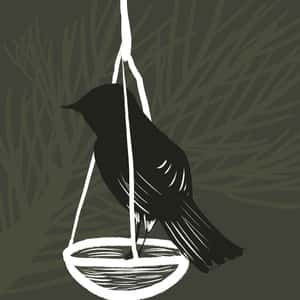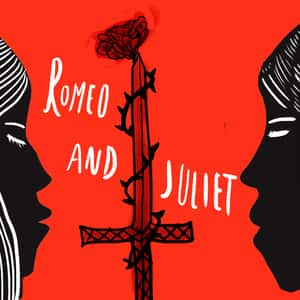 Showing
in Brave New World
Brave New World

Wow! That's a pretty open-ended question. What you need to do first is come up with something that interests you about the novel. This might be something to do with a class society, how females are...

Brave New World

In the first part of the novel the mood is scientific, anesthetized and sterile. The reader is taken into a world of test tube reproduction, cloning, hypnopaedia and the scientific creation of a...

Brave New World

Aldous Huxley himself wrote, The theme of Brave New World is not the advancement of science as such; it is the advancement of science as it affects human individuals....This really revolutionary...

Brave New World

As with most novels, there are several themes. Huxley wrote a satire of a totalitarian society where the values of his day were totally reversed. Probably the most important theme is the idea of...

Brave New World

Linda is different from the other savages because she's not from the reservation, she's from the Brave New World, and she still lives by the standards of that society. She is promiscuous, and still...

Brave New World

I'll start with the style of the books. Brave New World is much more satirical. There are times when Huxley seems to be enjoying creating this society. Look at the exclamations his characters let...

Brave New World

In BNW "everybody's happy now" redefines happiness to a very basic level. There is no conflict in their lives. The have been created with limited desires from "birth" --- the task they have...

Brave New World

Inhabitants of the BNW refer to the passage of time as "Before Ford" and "After Ford," similarto our marking of BC and AD. they also deify Ford as some in the BNW "make the sign of the "T". The...

Brave New World

Mustapha Mond is different from other characters because he is in control of the BNW, aware of its strengths and weaknesses, and has that dark secret past few know of. Mustapha Mond has the voice...

Brave New World

This essay question requires that you mine the daily news and history of the last fifty years to see if social, political, and economic trends have panned out as Huxley predicted. I would recommend...

Brave New World

There isn't enough space allotted to get into a decent answer for the first part of your question about how the experiences of Linda and Lenina (note the similar names) challenge the assumptions of...

Brave New World

For similarities, you can start with the obvious fact that the two of them are free thinkers; they believe that there is something bigger than what is being offered to them in the brave new world....

Brave New World

John the Savage is an outsider in both worlds because on the Reservation he is the bastard son of Mustapha Mond and is different. In the Brave New World he is an oddity, a freak, an outsider, and a...

Brave New World

John disapproves of his mother's status as the tribal whore, and he cannot understand her when she tries to explain that that is the way things are done where she comes from in "the Other Place"...

Brave New World

John is an example of a character we call "the Noble Savage". Like Friday, the native man in "Robinson Crusoe", John was raised in a primitive environment and he possesses none of values that...

Brave New World

First, pre-write. On a piece of paper, make three columns. Label them "Interesting", "Weird" and "Cool". As you reed through the book, fill in the three columns. You will start to see a trend of...

Brave New World

In the eNotes summary of BNW (link given), you can read what's happening in that ritual with the boy. He's being whipped to draw blood that's then being put on snakes for a sacrifice to their...

Brave New World

Huxley presents us with two worlds for several reasons. Firstly either would could be seen as (an) utopia or a dystopia depending on your perspective. If you like order control, economy, and...

Brave New World

They are both "oblique" topics in the novel. Huxley saw overpopulation as one of the major problems we'll have to face in the future. He was right and he was writing in 1936!Population growth is a...

Brave New World

Bokanovsky appears to be a name that Huxley created. The name sounds like it is Russian. In the novel, Huxley is satirizing totalitarian societies and Russia was a major example of totalitarianism...

Brave New World

Lenina works in the embryo room of the hatchery. She is a Beta, very attractive, and in many ways representative of her group, accepting most of the values of her society. However, she has a...

Brave New World

There are plenty of things that you could write about persuasively concerning BNW. Think about what interested you most about the book and then come back with some of the things you'd like to write...

Brave New World

Conditioned refers specifically to people living in BNW. The World controller in BNW uses hypnopaedia, genetic manipulation, and other societal controls to "condition" the inhabitants so that they...

Brave New World

The world controllers accomplish stability in the BNW by encouraging the use and abuse of soma, hypnopaedia, genetic manipulation, Bokanovsky's process, Podsnap's technique, and the use of other...

Brave New World

BNW is just as relevant today as it was when it was written. The book deals with the following themes and these themes are timeless or will gain significance in the near future: 1) Genetic...

Brave New World

Hypnopaedia is sleep teaching, and the controllers use it in Brave New World to "condition" its populace to accept promiscuity, use and abuse soma, and "brainwash" them to accept the values and...

Brave New World

Lower classed citizens of the BNW are conditioned to hate books and flowers because a love of nature does not consume resoures, does nothing to increase the economy, and is a pastime that does not...

Brave New World

Members of the upper castes have a little more freedom in terms of games that they can play and pastimes they can indulge in. The lower castes are trained to hate books and flowers because a love...

Brave New World

1. SIM: Well, both regimes are hard at work trying to repress and control the individual. 2.SIM: Each of the book's governments are trying to hold onto their current hegemony by manipulating the...

Brave New World

Lenina wants to go out with Bernard because he's different. While other A+ males are taller and much more straight forward, Bernard seems shy and is darker, shorter. Rumors circulate about him...

Brave New World

there is no deity in Mustapha Mond's Brave New World only the historic Henry Ford. Henry Ford was the creator of the Model-T automobile and the creator of the assembly line process. The inhabitants...

Brave New World

The world controller conditions the embryos and the young children of Brave New World because conditioning certain castes to fit into their designated roles, the society is stable. Conditioning is...

Brave New World

Each caste was taught to like its own color and despise the colors of other castes; Alphas wore gray, Betas wore Mulberry, Deltas wore Khaki, Gammas wore green. Class consciousness was a very...

Brave New World

Conditioning is reinforced in the BNW through hypnopaedia and the power of the hypnopaedic slogan. The members of BNW are conditioned by sleep teaching to internalize and sublimate the slogans,...

Brave New World

He's The Director of Hatcheries and Conditioning. He's a highly regarded Alpha male who enjoys taking people on tours of the hatchery. However, he has a shadow self; he once had a relationship...

Brave New World

This question has been answered. Please see the link below.

Brave New World

In the world of the novel, the Bokanovsky Process is a method of human reproduction in which a fertilized egg is split into identical genetic copies. Using this method, one egg can be split into as...

Brave New World

This can be found on the very first page of the novel. The Hatchery is located in London, and the description of the appearance is as follows: A SQUAT grey building of only thirty-four stories....

Brave New World

Well, chronologically, the events you listed happen like this: 1. The nine year's war takes place. 2. Then, the era of Our Ford begins. 3. Students have a guided tour through the London hatcheries....

Brave New World

The elevator operator's features are described as "monkey like" indicating the low evolutionary position of the lower caste worker. "He" responds mechanically to the sun, cheered, presumably, by...

Brave New World

This question comes from the Guidon's Contemporary classics teaching package. They suggest that it is a "juxtaposition that explains the philosophy and rationale behind BNW and, at the same time,...

Brave New World

Chapter 5 of "Brave New World" contains a parody/satire of a religious revival in the "Solidarity Service" where people are placed in groups of twelve, as the apostles were numbered. The President...

Brave New World

Wow! What a deceptively powerful question! According to the member of the Mustapha Mond's BNW society the savages are those members of the savage reservation who still feel the emotions of pain,...

Brave New World

Ihe ironical thing about BNW is that both socities in the novel are "conditioned"--but in John's there is choice and individualism and in the other there isn't. John "conditions" himself to enjoy...

Brave New World

When Bernard and Linda first meet John, he has a very romantic view of the world of "Our Ford" because of the stories his mother, Linda, has told him. His values are very old fashioned because he...

Brave New World

On the simplest level, John must learn to read to carry the plot forward. He could have learned to read through almost any text, so it's interesting to note that Huxley chose Shakespeare....

Brave New World

Each contributes forcibly in reducing the individual to a cookie-cutter replica of the "ideal" worker serving the state: Scientific knowledge dopes up (or down) embryos to conform to the...

Brave New World

Savage is an adjective expressing exactly the opposite of John's personality: He has a very well-rounded, even sophisticated, mindset, as seen by his knowledge of subjects as diverse as...

Brave New World

John the savage is more free than the other world state members because he was free born and has that which most in BNW do not have--freedom of choice. John the Savage has the choice to...

Brave New World

Even though Huxley wrote this novel in 1931, his satire about contemporary social and moral issues still stands the test of time. In his book, Huxley comments on people's constant desire to be...