eNotes Homework Help is a way for educators to help students understand their school work. Our experts are here to answer your toughest academic questions! Once it's posted to our site, your question could help thousands of other students.
Popular Titles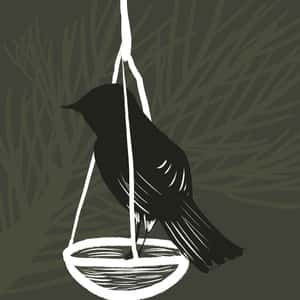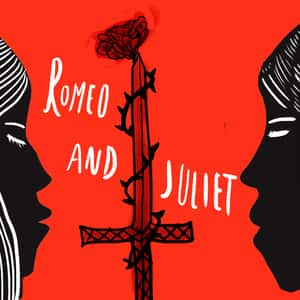 Showing
in Birches
Birches

The central theme has to do with the differences between and the blending together of reality and imagination. The speaker acknowledges that the birch branches hang low because of the ice weighing...

Birches

Robert Frost's "Birches" is a rather nostalgic and rueful conversation between the speaker and the reader, whom he addresses as "you." With the metaphor of swinging, the speaker takes the reader...

Birches

Frost's "Birches" articulates the gap between the hopeful aspirations intrinsic to human identity and the crushing weight of reality that also defines what it means to be an individual in the...

Birches

In Sewanee Review, literary critic Jeffrey Hart terms "Birches" a "Frostian manifesto" because of the poem's skeptical tone regarding spiritual matters. In fact, critics feel that this poem is...

Birches

The speaker knows that it is the ice that made the tree limbs bend, but prefers other possibilities and/or metaphors: But I was going to say when Truth broke inWith all her matter of fact about...

Birches

Frost uses metaphor, simile and onomatopoeia to express his emotions throughout Birches. Although there are no individual stanzas there are natural breaks in the poem which allow for a changing...

Birches

You could write a sound essay using "Birches" as your basis and the thesis statement you propose. The thesis nicely presents the main points to be expanded in the three paragraphs in the body of...

Birches

Lucky for you, this question has been answered. Thank you for using enotes! http://www.enotes.com/birches/q-and-a/what-some-literary-figurative-devices-used-birches-213621

Birches

There are a few ways in which the stucture of Frost's poem nods at its theme. First, there is the most obvious answer. Just hold the poem at arms length and take a look at the line length. You...

Birches

So was I once myself a swinger of birches.And so I dream of going back to be.It's when I'm weary of considerations,And life is too much like a pathless woodWhere your face burns and tickles with...

Birches

This is an intriguing question. The first twenty lines of Robert Frost's poem "Birches" might – just might – conceivably be related to World War I in a number of ways. Since the poem,...

Birches

Well, one way of drawing a comparison between these two excellent poems would be to consider how both poems present earthly cares and duties and the speaker's attitude towards them. Note what the...

Birches

As with so many of Frost's poems, "Birches" takes a scene from nature and the speaker elaborates on this scene. In this poem, it is the sight of birch trees that appear permanently bent, their...

Birches

Robert Frost's "Birches" is a poem of fifty-nine lines without any stanza breaks, a condition that indicates the simultaneous flow of imagination with the vision of reality. Frost's poem has as...

Birches

You asked two questions so I have had to cut it down to one. In this poem the speaker contemplates a row of birches bent to the ground and he imagines how the trees may have changed their shape in...

Birches

Since "Birches" by Robert Frost is about a man--one supposes from the intimate perspective of the poem that the poetic voice represents the poet himself--for whom the sight of the results of ice...

Birches

Frost's "Birches" is a poem rich in language and meaning. I like your idea to explore the relationship between imagination and reality. We see much of that as the speaker describes the trees bent...

Birches

How about 'The Significance Of The Symbolism Of Trees In The Poetry Of Robert Frost?' Both the poem 'Birches' and the poem 'Stopping By Woods On A Snowy Evening' deal with trees, nature and growth...

Birches

I don't believe there is any evidence that Frost intended his poem to have any sexual meaning. Throughout his life, Frost always viewed over-explication of his poetry in a very negative light. He...

Birches

The speaker prefers to think the birches have been bent by boys instead of ice storms because, first of all, boys do not do permanent damage to the trees to the extent that ice storms do. In lines...

Birches

In the poem "Birches", Robert Frost describes a pastime he used to enjoy as a young boy. He liked to climb high up in the birch trees, then, at just the right point, swing himself over so that the...

Birches

Another theme of "Birches" is the interrelationship between imagination and reality. In one of Frost's poems, "Tree At My Window," the speaker talks to a tree, telling it that he has seen it "taken...

Birches

"Birches" is a very complex poem subject to many interpretations. It is characterized by antitheses, including imagination/reality and youth/adulthood. In surveying birch trees that have been bent...

Birches

What an interesting question! Frost himself was hardly poor. By the time of the publication of "The Road Not Taken" Frost was already well-known and successful. Yet, at his heart, he...

Birches

"The Road Not Taken" was written in the post-WWI year of 1920, so the idea of choices (and consequences) were very much at the forefront of people's minds...much as they are now. This...

Birches

The central device used in this poem is metaphor. The diverging paths in the woods are used as a metaphor for choices in life. Does the speaker take a life path that follows an easy path, or does...

Birches

Well, I have always taken this line to describe his composition process, so sure, I'd say it applies to "Birches." He took an initial spark of wonder and reworked it into something meaningful....

Birches

An interesting question. Frost chose more than one old-fashioned way to be new. The simplest way is that he used traditional poetic structures to address modern concerns. This can be seen in "...