eNotes Homework Help is a way for educators to help students understand their school work. Our experts are here to answer your toughest academic questions! Once it's posted to our site, your question could help thousands of other students.
Popular Titles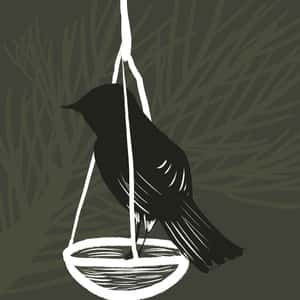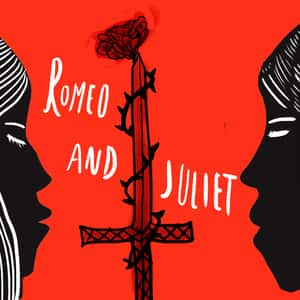 Showing
in Biochemistry
Biochemistry

DNA has made a copy of itself during the S phase of the cell cycle as explained by the previous answer. During prophase the DNA condenses into chromosomes. The sister chromatids are being held...

Biochemistry

Dopamine is a neutrotransmitter -- a kind of chemical that transmits information from neuron to neuron. When a person takes some kinds of addictive drugs, like cocaine or heroin, the drugs affect...

Biochemistry

If your blood pH (I assume you mean that of plasma) goes into the ranges you suggest, that is below pH 7.0 or above pH 7.8, then, sadly, you are probably already dead. In severe cases of acidosis,...

Biochemistry

Respiration occurs in all living things--including plants. Respiration can be aerobic(with oxygen present) or anaerobic(without oxygen). It is a process by which chemical energy in food is released...

Biochemistry

The means of specific anti-infective resistance (immunity) are acquired during life, after the body came into contact with that microbe. Immunity (the name comes from the Latin immunis = guarded,...

Biochemistry

DNA or Deoxyribonucleic acid is the nucleic acid which contains all the genetic instructions for the functioning of all living organisms. RNA or Ribonucleic acid is also a nucleic acid which...

Biochemistry

Carbohydrates (carbon hydrates) are molecules composed of carbon, hydrogen and oxygen and they form the basis of our food. They deliver the main energy reserve of the body. Glucose is the main...

Biochemistry

Complex carbohydrates are long chains of sugar molecules (polysaccharides) that are not quickly broken down by the body into glucose (a monosaccharide). Complex carbs are not fat soluble. Items...

Biochemistry

Cells must perform certain life functions to stay alive and have tiny organelles which carry out these activities. The nucleus is where the chromosomes are located. The DNA instructions are copied...

Biochemistry

Blood plasma is a weak buffer. Remember that it is designed to buffer around pH 7.4 and therefore its capabilities are limited to weak acids or alkalis. For example, carbon dioxide dissolved in...

Biochemistry

Yes, but it isn't easy. By that I mean, the worn out red blood cells being carried by the lymph system will have some iron in them. Therefore, you could magnetize them without manipulating them on...

Biochemistry

Human protein Q6YH21, a collagen-like molecule associated with acetylcholinesterase in skeletal muscle, has a variant gene NM_080542, which encodes for the shortest protein in the human...

Biochemistry

One way that the CO2 is measured is through ice core drilling. About 5 years ago I spent 8 weeks in the bush of Alaska working with the Athabascan. During the time there I had the opportunity to...

Biochemistry

Sugars are chiral molecules. Sugars are D amino acids, where D labeling doesn't indicate if the enantiomer is dextrorotatory or levorotatory. D form amino acids taste sweet and produce right...

Biochemistry

As I understand it, CO2 and H2O are absorbed through diffusion directly through the cell membrane in green algae. (and almost all other cells) CO2 can diffuse directly through the lipid-bilayer of...

Biochemistry

In this report, symptoms of people who cannot secrete aldosterone will be described and will also discuss how hormone replacement therapy can aid it. Hormone replacement therapy for people who...

Biochemistry

· The main substitute for aldosterone is fludrocortisone. · Hormone replacement for kidney function usually involves several hormones. · Addison's disease is where the adrenal cortex produces...

Biochemistry

During aerobic respiration which takes place in the mitochondria of cells, glucose reacts with oxygen to form 36 molecules of adenosine triphosphate or A.T.P. as well as the wastes carbon dioxide...

Biochemistry

DifferencesPassive transport doesn't require energy (ATP), active transport does require energy.Passive transport moves molecules WITH the concentration gradient (high to low), while active...

Biochemistry

The understanding of some of the most fundamental processes of life, such as the photosynthetic generation of cellular energy, or the metabolic fixation of carbon dioxide and nitrogen, has been...

Biochemistry

The nucleolus is located within the nucleus and it makes ribosmes. Ribosomes are the sites where the cells assemble proteins according to instructions directions of DNA. The ribosomes move out of...

Biochemistry

Potassium (K+) and sodium (Na+), both ions of positive charge, or cations, both regulate the amount of water moving in and out of cells. Water moves across the cell membrane in either direction,...

Biochemistry

Carbohydrates, as the name imples, are composed of carbon and water. The empirical formula for most of them is:Cx(H2O)ywhere x and y are integer numbers of carbon atoms and water molecules,...

Biochemistry

Mesosomes are part of the structure of the plasma membrane. You'll find them lining the cell wall. They are clumped and folded together, to maximize their surface area. This is important because it...

Biochemistry

All cells can be placed into one of two groups: Prokaryotic or Eukaryotic. Prokaryotes tend to be smaller and simpler in structure while Eukaryotes tend to be larger and more complex since they...

Biochemistry

At the very basic level, cells need to:Get nutrientsGet energyRemove Waste ProductsGrowReproduce (although this is more about keeping the species alive and not required for a cell's daily survival)...

Biochemistry

The advantage to the cell is that it is more efficient to have membrane-bound organelles specializing in certain functions, than in spreading the cell's necessary functions randomly throughout the...

Biochemistry

The heart has several sets of pacemaker cells, which are capable of producing an electrical impulse through chemical changes. The resting potential of the pacemaker cell results from a slow leak...

Biochemistry

Glycolysis yields a total of 4 ATP, 2 pyruvates, and 2 NADH molecules. However, since the cell needs to make an initial investment of 2 ATP, it is generally considered that glycolysis only yields...

Biochemistry

There are three parts to cell respiration, each of which take place in different areas of the cell. The first stage, glycolysis, takes place in the cytosol (the liquid part of the cytoplasm)....

Biochemistry

Some organisms' internal salt levels mimic the external, thus they are able to survive in a salty environment, without water loss. Some have gills and renal or kidney organs, to help concentrate...

Biochemistry

There are many different types of cells. Many animals have skeletons to give their body structure and support. Plants do not have a skeleton for support and yet plants don't just flop over in a...

Biochemistry

Let's look at this one from the most basic perspective possible: Leaves make chlorophyll, which in turn produces cellulose. The way they make chlorophyll is through the process of photosynthesis --...

Biochemistry

Similarities: Both of these are biogeochemical cycles,meaning that the chemicals spend a portion of the cycle in living things (hence the bio) and a portion in the nonliving environment (geo)....

Biochemistry

Chemosynthesis is the process of converting carbon in the form of carbon dioxide or methane into organic molecules, without sunlight present. Instead, methane can be used, or hydrogen sulfide as...

Biochemistry

This question deserves several "answers" aimed at different levels.For elementary-school students, it is important to know that photosynthesis is how green plant cells trap sunlight to...

Biochemistry

Aerobic respiration is the release of energy from glucose or in the presence of Oxygen. Anaerobic respiration refers to the oxidation of a molecule (or molecules) to produce engery in the absence...