eNotes Homework Help is a way for educators to help students understand their school work. Our experts are here to answer your toughest academic questions! Once it's posted to our site, your question could help thousands of other students.
Popular Titles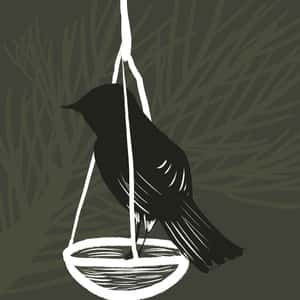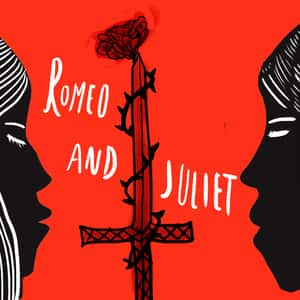 Showing
in Beka Lamb
Beka Lamb

Based on Zee Edgell's book Beka Lamb, we know that the title character Beka is a Creole girl living in Belize, a Central American nation bordered by the Caribbean Sea. In South America and the...

Beka Lamb

Beka Lamb is the story of two friends, Beka and Toycie. It is also the story of Belize and its struggle towards independence. More than anything, it is the story of the struggle of the Creoles to...

Beka Lamb

Beka Lamb by Zee Edgell tracks Beka's development as she must cope with her friend's death and her understanding of the norms of her own society. As an aspiring politician, Beka must finish school,...

Beka Lamb

Chapter 10 of Beka Lamb reveals Beka sitting with her mother, Lilla and Granny Ivy as Greatgran Straker's funeral takes place. Greatgran Straker, Beka's mother's grandmother was Beka's confidante,...

Beka Lamb

Beka Lamb by Zee Edgell traces Beka's teenage difficulties and the effect her friend, Toysie's, death has on her. The flashbacks can be confusing and reflect Beka's own conflicts as she grows and...

Beka Lamb

Alliteration is a commonly used sound device that gives rhythm to, most often, poetry but is also used in prose as in the instance of Beka Lamb. It places emphasis on certain aspects of the...

Beka Lamb

Beka Lamb

Starting with a summary is a good idea. By reading a summary, you get a general idea of the characters and plot. This will reinforce your reading, and everything will make more sense. Here is...

Beka Lamb

She is of Indian descent. Refer to page 5 where Lilla Lamb tells Beka if she catches her conversing with that "half-crazy coolie woman" she is going to tell her dad.

Beka Lamb

If you think back over these chapters and remember what you have learned about Belize from reading them, you can come up with the six reasons yourself. What do you learn in these chapters? I'll...

Beka Lamb

I believe that Beka is evolving. Just like other teens, she accepts some of the values of her culture and the culture of others, and rejects others. She is interested in her Granny Ivy's ideas, and...

Beka Lamb

This chapter begins with some allusions to the effects of colonialism on Belize. Beka's father encourages her to buy shoes from a local Creole businessman, for example, to support him as a local...

Beka Lamb

National Vellor is a prostitute. Toycie is pregnant and her boyfriend has refused to marry her, like he promised, so she flings herself into the water and almost drowns. National finds Toycie and...

Beka Lamb

I would not be a good teacher If I did not advise you to get the book and read it yourself instead of relying on chapter summaries. Why don't you order the book online? There are many low-cost...

Beka Lamb

After Toycie dies, Beka carries on a wake for her, in her heart. When the novel begins, Toycie has recently died, and Beka is sad because they did not hold a traditional 9-day wake for her. So Beka...

Beka Lamb

There are a few similarities. Both Billy and Beka have problems in their schools. Beka questions some of the Catholic beliefs and the Sisters of Charity threaten to expel her. Billy has lots of...

Beka Lamb

Toycie and Beka are good friends, even though Toycie is older than Beka. In the novel, it says that Toycie remembered what it was like to be 14 and that "Beka could pretend 17" - so they were good...

Beka Lamb

Two important themes in Beka Lamb are the issues of colonialism and racial conflict. During the time of the novel, Belize was struggling for its political identity. There are five distinct races...

Beka Lamb

I believe that Emilio came up with this excuse himself because at the point that he has the discussion with Toycie about her being pregnant, his mother has not yet been told. Toycie meets Emilio at...

Beka Lamb

Toycie acts as an alter ego to Beka because she is everything that Beka is not. She is older and she is a good student. Beka is younger and must struggle with school. Toycie is an optimist and even...

Beka Lamb

In chapter 21 of the novel Beka Lamb, Beka and her family visit her friend Toycie in the Belize Mental Asylum. Toycie has been expelled from school for being pregnant, her boyfriend refused to...

Beka Lamb

Toycie and Bekka are both Creole girls. In Belize at the time, the Creoles had lost a lot of power that they originally had. People with whiter skin - the Panias - were more powerful in education...

Beka Lamb

At the beginning of Chapter 2 Beka's dream symbolizes her fear of falling into the filthy creek water. Beka feels in the dream as Toycie felt in her time of trouble that people were around only...

Beka Lamb

In the Belize of Beka Lamb, we have a matriarchal society in which women call the shots. You will notice that there are not very many men in the novel, and the only one of any substance is Beka's...

Beka Lamb

one irony in beka lamb is when beka is wishing childishly for a hurricane so that her grades would was h away and no one would no she has failed and her parents would not have known she has lied....

Beka Lamb

In the novel Beka Lamb, the Creoles are a mixed race of blacks and whites. Beka and her family are Creoles. This includes Granny Ivy, Bill Lamb, Beka Lamb, Lilla Lamb and Beka's two little...

Beka Lamb

the literary device used in chap. 1 was actually a flashback

Beka Lamb

This quote was uttered by Granny Ivy, not Granny Straker. Granny Ivy is Beka's grandmother on her father's side. Granny Ivy lives with Beka and her family. Granny Ivy utters this quote in chapter...

Beka Lamb

The major theme in Beka Lamb is that of social insecurity, especially as it relates to race, class, and empire. Much of the social insecurities are the socioeconomic frustrations that Creoles...

Beka Lamb

Hello there. Beka's Grandmother said so because of the situation in Belize long ago. The people of Beka's ethnicity were not allowed to go to school. it was only the whites who were allowed to go...

The Chrysalids

One way the characters are similar is that they are both children with their stories begin. Of course the protagonist of The Chrysalids is a boy and the main character in Beka Lamb is a girl. In...