eNotes Homework Help is a way for educators to help students understand their school work. Our experts are here to answer your toughest academic questions! Once it's posted to our site, your question could help thousands of other students.
Popular Titles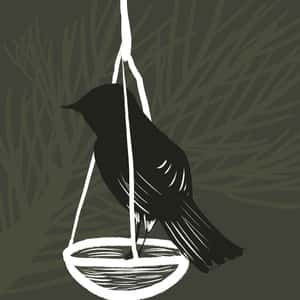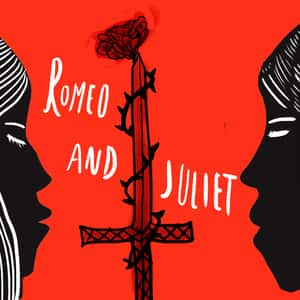 Showing
in As I Lay Dying
As I Lay Dying

There are many ways to do a character sketch. Let me suggest a few approaches. First, you want to have a thesis, even with a character. So, study the character and come to a conclusion of what the...

As I Lay Dying

In Tull's narration about the wagon capsizing in the water, Tull mentions the log: Soon as the wagon got tilted good, to where the current could finish it, the log went on. It headed around the...

As I Lay Dying

In her only narration, Addie--already dead--narrates the following: And when I knew that I had Cash . . . That was when I learned that words are no good; that words dont ever fit even what they...

As I Lay Dying

There are several detailed essay topics already available on e-notes: here are a few more - 1) Analyse the positive and negative effects of using multiple narrators to tell the story. 2) What...

As I Lay Dying

In many ways, Darl is different from the other Bundren family members. He is highly intelligent, sensitive, and intuitive. His language is perceptive, observant, poetic. Consider all the family...

As I Lay Dying

Jewel is given the name Jewel because his birth is the product of an affair between Addie, our main character, and the town clergyman, Whitfield. He is Addie's Jewel because he was a byproduct of...

As I Lay Dying

One of Faulkner's themes in "As I Lay Dying" is that of identity. Vardamen, the baby of the family, seeks to identify himself in relation to other members of his family. He repeats these...

As I Lay Dying

Could you be a bit more specific with your question? As I Lay Dying is a fairly intricate book, and I'm not sure what you are referencing.

As I Lay Dying

Dewey Dell rationalizes that her pregnancy was not her fault. She and Lafe were picking cotton near the woods "and the secret shade," and she said, "will I or wont I [have sex] when...

As I Lay Dying

The deep vile self absorption of the characters is balanced by the ridiculous ends they pursue for ultimately selfish goals. The horrific treatment of Addie's coffin, the effects of the water, the...

As I Lay Dying

Grotesque refers to abnormal or macabre characters or incidents presented in a mix of comedy and pathos or horror creating something like a "sick joke." As I Lay Dying is full of the...

As I Lay Dying

This question has already been asked and answered. Please see the following link: http://www.enotes.com/lay-dying/q-and-a/what-some-greek-examples-allusions-lay-dying-18197

As I Lay Dying

One of the main allusions to the Greek literary tradition comes when Darl burns down the barn to honor his mother's death. The Greeks believed in a quick and dignified burial. For example, in...

As I Lay Dying

Read the character analysis that I have attached a link to below. You won't find a better description of this complex person. By saying that Jewel is reticent, the critic means that Jewel rarely...

As I Lay Dying

There are many themes touched upon in this novel. Alienation, loneliness, death, insanity and sanity, identity, the importance of language, love and passion are just a few. You could focus on any...

As I Lay Dying

Well, they really exhibit the myriad and complicated potential of the human heart. As Faulkner says in his Nobel Prize speech, "man will not merely endure, he will prevail." While the Bundrens may...

As I Lay Dying

As is typical, Faulkner makes both biblical and classical allusions in his work. Biblical allusions are used in the description of the the family, the travels and even the emotions of the...