eNotes Homework Help is a way for educators to help students understand their school work. Our experts are here to answer your toughest academic questions! Once it's posted to our site, your question could help thousands of other students.
Popular Titles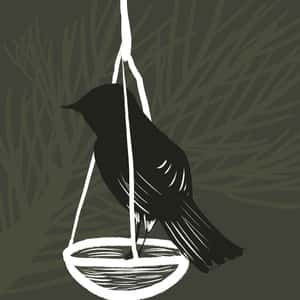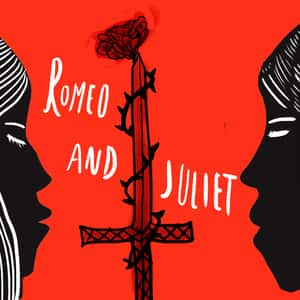 Showing
in Arts
History

Three significant elements in both Northern and Italian Renaissance artwork that make them reliable are perspective and surface detail and anatomical detail. Perspective renders space and locale...

Arts

A three-dimensional object is defined as one which occupies space containing height, weight, and depth. A medium, in art, refers to the materials used (such as oils, clay, ink). Fiber arts refer to...

Arts

In a weaving, the weft is the set of threads that runs horizontally. The weft is moved through the threads of the warp to create the piece of cloth. Weaving is accomplished by lacing together two...

Arts

In a weaving, the warp is the set of threads that runs vertically. It is held stationary while the other threads are interwoven with it. Weaving is accomplished by lacing together two sets of...

The Living Theatre

Theatre is an art, part of a larger subject called "performance art." After Aristotle divided Poetry into epic, lyric, and dramatic, the next question was what is the function, and therefore...

Arts

Photogenic drawing was developed by Talbot. Using silver chloride paper and a stabilizing exposure bath of potassium chloride, Talbot could make negative image pictures from objects in contact with...

Arts

Nadar sought to create psychological impressions of his subjects. This is one aspect in which the idea of "progress" shaped his portrait style. Nadar was influenced by the idea that what was on...

Music

Let us define modern music as 20th and 21st. century music, which can be divided into at least two kinds: "popular music", which is the widely broadcast, bought, and sung music of iTunes and...

Arts

Acrylic is basically a plastic, and as such does not age. Oil paint, on the other hand, gains a mellowness as it ages, a patina, and gentle cracking, and a flowing together of the layers. It is...

Arts

The general thing that causes an image to appear on a screen in anticipation of making a screen print is essentially light. Without exposure to light, specifically ultra-violet light, then the...

Arts

A screen printing incorporates multiple mesh frames, inks, and a material to place the print upon. First, an image to screen print is created or chosen. Once this image is chosen, the different...

Arts

Your question is not entirely clear, but perhaps my answer will help you sort out what you need to know. A screen of fine wire mesh is set in an aluminum or wooden frame. Emulsion that will later...

Arts

For intaglio prints, copper or zinc plates are used. the design is etched into the copper or zinc plate. The etchings create recesses between raised surfaces. The ink for a print rests in the...

Arts

When making a print from a relief block or plate, the design is carved into or etched into the block or plate. The overspreads the carved or etched design. The ink collects in the lines and spaces...

Arts

In art each print process has different charactersitic linear and textural qualities, with distinctive possibilities of expression. Painters have often used printmaking as a means of working out...

Arts

I disagree with the above answer. Although there is some room for speculation, "neat and tidy" involves the arrangement of things and "spick and span" involves the condition of things. When I...

Arts

The famous author Joseph Conrad wrote in his short story "The Secret Sharer" that "meaning depends upon sharing." There is an intrinsic need in man to communicate, to share his feelings and...

Arts

The information contained in artworks created during a specific time period in history are, of course, the product of an artist of that specific time period. The Archaic-Classical Greek period, was...

Arts

The typical Greek wardrobe of the Classical period distinguishes itself greatly from the Minoan and Mycenaean dress code and its rugged, exacting geometrical and line-based garments. The Classical...

Arts

Certainly, before the creation of photography the canvas was the only medium to record social functions, and to preserve the physical appearance of prominent and historical figures, such as those...

Arts

The assignment requires an understanding of the different styles of art, each style representing a different period of time, and each representative of the political, religious and/or cultural...

Arts

The following answer assumes that the "Academy" referenced in the question refers to what was originally (c. 17th Century) the Royal Academy of Sciences in Paris, now commonly referred to as "the...

Arts

As with much Flemish art from that period (circa 1435), Rogier van der Weyden's "Descent from the Cross" reflects great reverence for the subject being depicted. Also as with other Flemish...

Arts

The question is a bit perplexing, as the Mannerist period of art and architecture (1520-1580) did not emerge from any fear or anxiety about the future of Europe or of man; it grew out of concern...

Arts

Optical color is the color that the optic nerves' perception creates. That is, when brush strokes of different color are juxtaposed, the eye perceives them as one color. For example, when red and...

Arts

Local color differs greatly from optical or perceptual color; for it does not involve the perception of the eye. Local color is the actual hue of something apart from the influence of light and...

Arts

Perceptual color includes both the actual color and the eye of the one who perceives it, which can alter the real color of an object. That is, since vision depends upon the reception of light that...

Arts

One needs only look at the works of Pablo Picasso's "Blue Period" to see evidence of the use of arbitrary color. Since there is nothing in nature that is really blue, Picasso's painting of human...

Arts

Impressionism burgeoned in the 1860s as Paris came alive with a Bohemian period in which artists spent much time together arguing technique and style and poking fun of the Academy and the Salons...

Arts

The technical term is "Plein Aire" – "fresh air" in French – and it differs from studio painting in these respects: The artist took his/her easel and canvas outdoors to a scene in...

Arts

Mosaics are works of art that go back to ancient history. For example, the Romans even as early as the second century B.C. created complex mosaics depicting many things from daily life to...

Arts

When we talk about form in art, it is usually in distinction from content. In a word, content is what the artist is trying to convey or the meaning behind the art. The form is how the art is done,...

Arts

There are many elements to a piece of art; speaking specifically of visual art, for example, we may discuss the medium, the technique, the genre or historical precedents, etc. When we discuss the...

Arts

By definition, the visual arts are "looking at things carefully" – that is, paying attention to the way physical objects use space and color in "making an impression" on the viewer. All...

Arts

The word that you may be looking for is ethnocentric critique. Ethnocentrism is a behavioral tendency explored in the field of social sciences where the individuals place a higher value and give...

Arts

Music is almost always performed for the purpose of conveying a particular meaning. Music composers, lyricists, conductors, think in terms of the meaning they wish to convey when they write the...

Arts

In Christianity, paintings frequently portrayed the figure of Jesus, both as a baby and as a mature figure, usually depicted in a scene inspired by Biblical passages. Art has long tracked...

Arts

Fragonod's work is a masterpiece of the Rococo period. The piece depicts a well-dressed young woman on a swing, which is being pushed her aging husband. In the bushes, almost out of sight, the...

Arts

Melody can be crucial to the lyrics of a song for a number of reasons. Rising pitch literally provide a more "upbeat" feel, while notes heading downward tend to quiet and calm us. When the lyrics...

Arts

Jazz is certainly a genre that lends itself to much musical expression because of the improvisation that enters into the playing of jazz. The jazz player must inherently have a good "ear" for...

Arts

Music was an oral tradition in the same way stories were an oral tradition, passed on by "song-starters" and storytellers with well practiced capacious memories. For "consistency and precision," it...

Arts

"Shrek" was designed to break from the more traditional conventions generally presented in fairy tales. In fact, it was written and produced for the express purpose, besides entertaining viewers,...

Arts

While we typically look at literature as a means of humankind to tell its story through words, really this same thing holds true for the visual arts, for music, for drama and performance. Going...

Arts

I think that art, as a whole, can have tangible effects on a community. From the most theoretical points of view, I think that art can bring people together. It can serve as a unifying point in...

Arts

"There is really no such things as Art. There are only artists." This quote from the late art historian Ernst Gombrich is an appropriate opening not just to his seminal history of Art, but to any...

Arts

For the purpose of answering the question "what is art," one could easily resort to any number of art histories and criticisms, and one would soon find oneself mired in intellectually-obtuse...

Leonardo da Vinci

To create the smile sometimes described as "enigmatic", da Vinci employed a technique known as "sfumato", where outlines are blurred and the use of soft coloring and thin, translucent glazing...

Arts

Although not as well-known as Michelangelo, Perugino also painted scenes at the Sistine Chapel in Vatican City, including this Biblical scene associated with the book of Matthew, found on the...

Arts

Giovanni Arnolfini and His Bride shows the influence of nature because of the minute attention to the natural detail of the surface of things, like fur, human dimensions and the drape of cloth. It...

Arts

The Classic Greek and Roman periods were marked by realistic, three-dimensional representations of forms and events, rather than earlier representations of geometric forms and unrealistic flat...