eNotes Homework Help is a way for educators to help students understand their school work. Our experts are here to answer your toughest academic questions! Once it's posted to our site, your question could help thousands of other students.
Popular Titles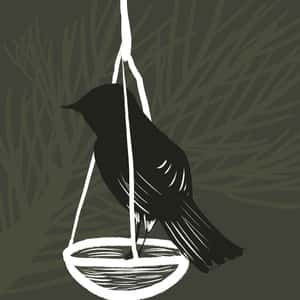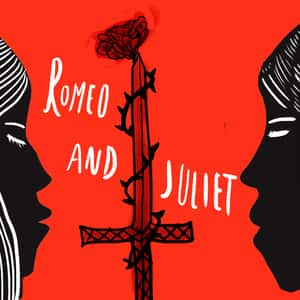 Showing
in Antigone
Antigone

I think that the primary meaning of Antigone's quote is to fully draw a line or division between she and her sister. At this point in the drama, Ismene has been apprehended by Creon, thinking that...

Antigone

Sophocles allows both Creon and Antigone to air their views in full and the play never really leaves any room for doubt that both sides have valid claims to make. Antigone however is generally...

Antigone

In Antigone by Sophocles, as in most Greek dramas, certain types of event are narrated by messengers rather than portrayed directly. First, violence and death normally take place offstage and are...

Antigone

The way to determine what scenes are significant is by considering what the scene reveals. Things to consider are whether or not they reveal/develop characterization, reveal a theme, or plot...

Antigone

This is an interesting question to consider. Antigone is a character who is so determined to act in burying her brother in opposition to Creon's decree that she does not even consider the possible...

Antigone

A good place to start is by looking up the word nepotism. That is, a form of corruption in which you favor your family's interests over those of the city. Creon believes that he is behaving...

Antigone

Although the so-called "Theban trilogy" of Sophocles was not actually performed as a trilogy, nonetheless, since we do not have plays that Sophocles wrote as trilogies intended for performance in...

Antigone

I think that blindness occupies a great deal of importance in both dramas. In Oedipus' narrative, blindness symbolizes how Oedipus viewed his own sense of being and the conditions that surrounded...

Oedipus Rex

I am not entirely certain if this is the case. I think that Oedipus evokes pity, but I also think that a certain level of pity can be felt for Creon. Due to his own pursuit of law and justice,...

Antigone

I certainly think that there is much in way of validity in this thesis statement. It takes the approach that Antigone was essential in her actions because she was able to stand for principles...

Antigone

I would actually hesitate to say that Antigone thinks that Ismene and Creon are planning her fall. They are, however, refusing to side with her, which, in the case of Creon, leads to her death.We...

Antigone

Sophocles argues through the character Tiresias, the soothsayer, that punishing the dead is foolish. In other words, Creon has made his decree forbidding Polynices' burial out of revenge because he...

Antigone

It seems that Sophocles wants to make the point that Antigone made choices leading to her death while Antigone herself wants to justify her choices as being the direct result of her parents'...

Antigone

One difference in Antigone's tone is that it is suddenly full of self-pity whereas before her tone was full of pure righteousness. In this speech, she is begging the chorus to empathize with her...

Antigone

Sophocles' play Antigone most definitely has the characteristic Aristotle defines as "character consistency." Aristotle asserts in his Poetics that one aspect of a well-written tragedy is that it...

Antigone

The lessons we learn from this play actually go beyond gender barriers. But if we were to say that Sophocles was making an argument about gender roles, or gender qualities, he is really chastising...

Antigone

The Greek tragedies are based on parts of mythological cycles that would have been known to their audiences. In the case of Sophocles' Antigone, the story of the curse on the Theban house was a...

Antigone

One of the main concepts in the Green notion of tragedy is that of "hamartia". It is derived from the verb "hamartein" which means to miss a target with a bow or a spear. An intrinsic part of this...

Antigone

In Antigone by Sophocles, Haemon is the son of Creon and Eurydice. As Creon is the brother of Jocasta, and Antigone is the daughter of Jocasta, that makes them cousins. Haemon and Antigone are...

Antigone

My understanding of the play has always been that Antigone's prime motivation in burying her brother Polynieces was in order to observe the religious obligation to bury the dead. We see this in...

Antigone

One opinion the chorus clearly expresses is that they believe Antigone is foolish, headstrong, and has acted rashly. We especially see the chorus reflect on Antigone's headstrong nature in the...

Antigone

It can actually be argued that the chorus is saying both things to Antigone in Episode Four. Specifically, in the fourth choral ode, the chorus refers to desires turning into "frenzies," meaning...

Antigone

In the Greek tragedy Antigone by Sophocles, Creon finds himself in a difficult predicament. When Oedipus the king died, his sons Eteocles and Polyneices were to share the throne with Creon as their...

Antigone

One of the more complex symbols in this brilliant play is that of Antigone being entombed alive in a prison to wait her death through slow starvation. This of course on the one hand symbolises...

Antigone

One similarity between King Saul in 1 Samuel and Creon in Antigone is that both make foolish proclamations based on their desires for revenge.Creon decrees that no person shall be permitted to bury...

Antigone

Several of Creon's principles led to tragedy. However, the one principle he held that is the most damaging is the belief that as king he is sovereign. He refuses to listen to anyone's council but...

Antigone

One major difference between King Saul in 1 Samuel and Creon in Antigone is that Saul is evidently far more easy to convince of holding a poor opinion than Creon. When Saul decrees that his son...

Antigone

''Antigone'' by Sophocles, probably first performed around 442-441 BC, concerns that part oif the ''Oedipus'' story,after Eotocles and Polyneices have slain each other in their fight over the...

Antigone

Sophocles uses Creon to present several morals in the play Antigone. Sophocles wrote the play at a time when Athens was a democracy. It has been pointed out that Sophocles was not only a playwright...

Antigone

In Antigone, we have two sisters, Ismene and Antigone, who have lost their brothers, Eteocles and Polyneices, in battle. They are characterized by how they act in response to the following...

Antigone

Ismene fears for her sister's life because Antigone expresses a fervent desire to break a new decree of Creon's. A civil war has just been fought between the two girls' brothers, Eteocles and...

Antigone

One of the most central conflicts in Antigone is character vs. society, or character vs. state. Antigone is finding herself at odds with society, or the state, because the new King Creon has issued...

Antigone

More imagery than symbolism can be found in Antigone, but there is some of both. Imagery refers to any words that form a mental picture in the readers' heads. It especially refers to sensory...

Antigone

Sophocles' Antigone is very different from traditional plays or tragedies. Not only does the play have two characters that function as protagonists, they also both function as the tragic hero...

Antigone

Two major patterns in Creon's use of imagery is that he frequently uses imagery to refer to both stability and treachery. We see him use imagery to refer to the stability he desires to create for...

Antigone

In Sophocles' Antigone, when Antigone and Ismene are disagreeing about whether to bury the body of their brother Polyneices, Antigone defends her desire to bury the body by saying: If you say...

Antigone

Creon never directly criticizes another character for not changing his/her mind, but he certainly does call other characters' notions foolish.Antigone is of course the first character Creon...

Antigone

Antigone is sentenced by Creon to be buried alive in a stone cave, used as a tomb, far away from the city. He gives her enough food so that she can live a while longer inside the tomb. Ultimately,...

Antigone

During the fight between Creon and Haemon, Creon accuses Haemon of being persuaded by Antigone and enslaved by his love for her, as we see in Creon's line, "You're the slave of a woman, don't...

Antigone

The line of succession is alluded to in Antigone by Creon, but since Antigone is actually the final play of a trilogy, we must remember that the line of succession is actually better explained in...

Antigone

At the end of Part IV inAntigone, Antigone has been captured by the guards for trying to move her father's body. The guards debate on what to do with her when Creon enters the scene. Creon...

Antigone

That's a good question, one that Sophocles does not answer for us in Antigone. Ismene's final appearance in the play happens in the middle as she asks Antigone to let her share her fate, which...

Antigone

As you are developing a thesis on how Sophocles, in his "Antigone", portrays Antigone's attitudes towards divine and human law, you might start by looking at another traditional opposition in Greek...

Antigone

This is a confusing question. The play by Sophocles, Antigone, is about the Antigone, who defies the order of Creon not to bury her deceased brother, Polynices. This action can be seen as an act of...

Antigone

In Scene IV the chorus states that the tomb she will die in will be her 'wedding chamber' which is a reference the Antigone being the Bride of Death/Hades. This is a metaphor connecting Antigone to...

Antigone

One thing that stands out for me is the importance of burying the dead in the Greek religion. Antigone risks everything to bury her brother, and obviously not allowing him to be buried was a...

Antigone

Yes, it could be argued that Antigone is indeed the tragic heroine of Sophocles's play. She is of royal birth, she is a sympathetic character, and she meets an unhappy ending. Essentially, the...

Antigone

Aristotle's classical unities for drama are pretty simple. Basically the action within a play should stay within a limited physical space, should have unity of action (i.e. few subplots, tangents,...

Antigone

The chorus in a Greek tragedy serves many roles. According to Aristotle, one of the chorus's main functions should be to act as a character, even though the chorus was positioned outside of the...

Antigone

Antigone is arrested for trying to give her brother Polyneices a proper burial. After their father Oedipus's death, there was some shakeup in the kingdom. The new king of Thebes, Creon,...