eNotes Homework Help is a way for educators to help students understand their school work. Our experts are here to answer your toughest academic questions! Once it's posted to our site, your question could help thousands of other students.
Popular Titles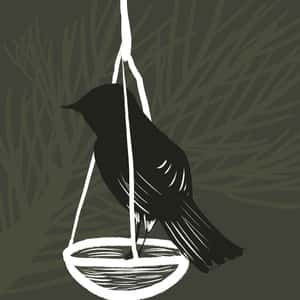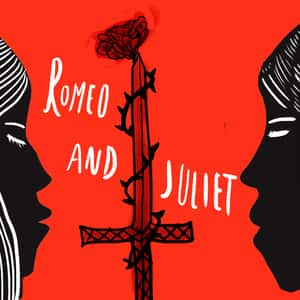 Showing
in Antigone
Antigone

The main problem with this question is that humanism and rationalism were philosophical movements that developed almost 2,000 years after Sophocles (497-406) wrote Antigone. Although we can...

Antigone

Ambition is a significant similarity between Creon in Sophocles's play Antigone and the title character Macbeth in Shakespeare's play Macbeth. More specifically, their similarity is the ambition to...

Antigone

In his play Antigone, using the two sister characters Ismene and the title character Antigone, Sophocles portrays women in two different lights. However, in general, he presents women as being...

Antigone

This is a good question, as the gods and Zeus in particular are very important within ancient Greece. A close examination of the play will show that Zeus is against several things. First, in line...

Antigone

This is a good question and a very exciting project. The basic premise of the play is that there is conflict and tension, which leads to enormous tragedies. On the one hand, Antigone, the...

Antigone

One similarity between Ismene in Sophocles' play Antigone and Laura in Tennessee Williams's play The Glass Menagerie is their tendency to shy away from situations and their inability to act.In the...

Antigone

In both Antigone and The Glass Menagerie, connection to family plays an important role; indeed, Antigone and Tom are tied in inextricable spiritual bonds of obligation to their siblings. Condemned...

Antigone

One similarity we can see between the title character Antigone in Sophocles' play Antigone and Amanda Wingfield, the mother, in Tennessee Williams's play The Glass Menagerie is their ability to be...

Antigone

One similarity we can see between Haemon in Sophocles' play Antigone and Laura in Tennessee Williams's play The Glass Menagerie is that both feel equally unheard by their parents.In Antigone,...

Antigone

Stubbornness is a main attribute shared by both Creon in Sophocles' Antigone and Amanda, the mother, in Tennessee Williams's The Glass Menagerie.Creon's stubbornness is displayed in both the fact...

Antigone

I can understand what you are feeling. I can also see your professor's point of view. Good papers have specific thesis statements. Moreover, the conflict between individual rights and power of the...

Antigone

The word hubris is Ancient Greek for "extreme pride or self-confidence" ("Hubris"). Aristotle uses his book Poetics to define tragedy as a literary genre. In his book, he defines tragedy as...

Antigone

Both Sophocles' "Oedipus Rex" and his "Antigone" address the travails of the Theban dynasty, and working out of a curse due to Lauis' disregard for the will of the gods. On a superficial level, the...

Antigone

Oddly enough, Antigone was the first of the famous trilogy written by Sophocles: Oedipus Rex, Oedipus at Colonus, and Antigone. For, Antigone's father was Oedipus, the King of Thebes and one would...

Antigone

The tragic heroine of Sophocles's famous play, Antigone, initially establishes herself as arrogant and refusing to realize limits placed upon her. When she speaks with Isomene in the first act, she...

Arts

While there are several ways to illustrate the conflicts, themes ("choices and their consequences; custom and tradition; gods and religion, and betrayal"), and interactions of Sophocles's Antigone,...

Antigone

The brother denied burial in Antigone is called Polynices. His corpse is left outside to rot by the ruler of Thebes, Creon. Creon forbids anyone to bury his body, with death being the penalty for...

Antigone

Creon does in large measure get what he deserves at the end of the play, although this does not mean that we can't feel sorry for him. He brings retribution down on his own head by his...

Antigone

It is certainly very evident that the Chorus does indeed advise Creon to first free Antigone and then bury Polynices, as we see in their lines, "Go and release the maiden from her rocky home and...

Antigone

To a great extent, Ismene's actions the condition of women at the time. Ismene is more steeped in the traditional notion of women. Ismene cannot embrace the path that Antigone takes. Part of...

Antigone

The pride that becomes the tragic flaw of both Antigone and Creon have different trajectories in terms of their learning. Interestingly enough, I am not sure that Antigone learns much in way of...

Antigone

Antigone is a Greek play, and the Chorus is the narrator. The Chorus in a Greek play provides the narration. Unlike modern plays, the Chorus was actually a big part of the telling of the story....

Antigone

Antigone by Sophocles is set in ancient Greece, a place known as the birthplace of democracy but a place which also reveres the gods. It is a fitting setting for this play, as the primary conflict...

Antigone

Tiresias is a significant character in Oedipus Rex as well as Antigone by Sophocles. He is a blind prophet who, ironically, "sees" more than any of the major characters in either play. In Antigone,...

Antigone

Works Cited stands in place of a Bibliography in research papers. Works Cited may have different particular requirements depending upon the writing style guide being used by the academic...

Antigone

Indirect characterization is the use of dialogue, actions, or appearance to reveal character. In Antigone, by Sophocles, the character of Antigone is revealed primarily through her dialogue and her...

Antigone

There seems to be something of a motif of entombment running through this play. Firstly, there is the central irony of Antigone being entombed alive, when what started the conflict in the play in...

Antigone

Antigone and Ismene are the daughters of Oedipus and have been living under the protection of their uncle, Creon, king of Thebes. We are re-introduced to these characters, just mentioned in Oedipus...

Antigone

Sophocles wrote during the Classical Period in Athens, a time of transition between the ancient Greek traditions and the creation of a new kind of civilization. Cultural and political events in...

Antigone

I would submit that Antigone was successful. Antigone does not change in her belief system. The same values to which she demonstrates the utmost in conviction are there at the very end. She...

The Divine Comedy

The term epic is overused, misunderstood, and has become a bit cliche. In literature, an epic is a long narrative poem that focuses on a hero and his (typically a he) culture. Characteristics of a...

Antigone

One possible way of reading this play is to see it as exploring the conflict between tradition and the power wielded by the state. This play places the audience in a very difficult position: if you...

Antigone

I don't necessarily see Antigone as posing many contradictory facts. She is fairly singular in her focus on burying her brother and in defying Creon's law. Antigone does not waver in her...

Antigone

This question is slightly troubling in that, in the translation of Antigone that I am using, I can find no simile describing the entire Argive army. There is, however, a simile that is used to...

Antigone

Antigone is most definitely filled with allusions to Greek mythology. Since an allusion is a moment when one author refers to a piece of literature, and since mythology stories, especially about...

Antigone

As the drama opens, Antigone and Ismene must endure new sufferings that most cannot even comprehend. When both meet at the start of the drama, they seem to be still processing the condition of...

Antigone

I think that there is enough information in the drama to suggest that Creon's sense of pride brings problems to the people of Thebes. Consider the reaction that Creon has to Teiresias as evidence...

Antigone

While it is true that religion does not factor into Creon's initial governing decisions, by the end of the play, he relents and does govern through the gods' laws instead of just his own. Creon, as...

Antigone

One of the key themes in this masterful tragedy is captured in the very difficult position that Antigone finds herself in. She has to choose between obeying the law of the land, identified in Creon...

Antigone

I tend to think that Sophocles saves most of his sympathy for the side characters. They are more of the collateral damage from the war between Creon and Antigone. For example, Ismene experiences...

Antigone

The original question had to be edited down. I think that Sophocles' strength in Antigone is how the conflicts between characters embodied the fundamental notion of thematic development in the...

Antigone

The title character is the tragic hero(ine) of Antigone. She exhibits all the characteristics of a classic tragic hero. As the daughter of Oedipus, she is royal. And she obviously meets a tragic...

Antigone

Since Sophocles' Antigone is a tragedy, the resolution of the conflict actually ends very tragically, meaning with a great deal of sorrow and strife. Also, while the play's title reflects the...

Antigone

Sophocles appears to be advocating a life which has some measure of restraint and balance. Antigone and her main antagonist, Creon, do not act like this. They go to extremes in pursuing their...

Antigone

The original question had to be clarified through editing. Ismene impacts the plot development of the drama primarily because she represents the fundamental stratification against which Antigone...

Antigone

I think that the statement speaks powerfully to the idea that Creon was fundamentally flawed in his demonstration of power in the drama. Creon's rule demonstrates how love does not rule in his...

Antigone

An element of the fate versus free will dichotomy can be seen in the decisions that characters make and the way that those decisions lead to a very definite fate that results in tragedy. Although...

Civil Disobedience

I think that there can be much in way of similarity between both text's assertion of the role of individual towards government. Antigone's fundamental premise is that she cannot abide by an unjust...

Antigone

The Sentry's line is eerily reminiscent of Teiresias from Oedipus. The sentiment that the Sentry conveys is that the person in the position of power (the "right judge") makes a terribly ill-...

Antigone

You could use color theory and symbolism when expressing the characteristics of Antigone in a mask. Some possible things to include could be: Heart: to symbolize her love for her family; The color...