eNotes Homework Help is a way for educators to help students understand their school work. Our experts are here to answer your toughest academic questions! Once it's posted to our site, your question could help thousands of other students.
Popular Titles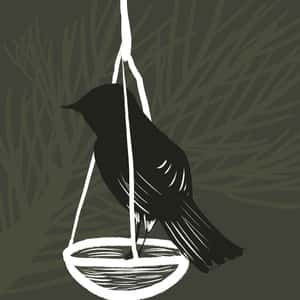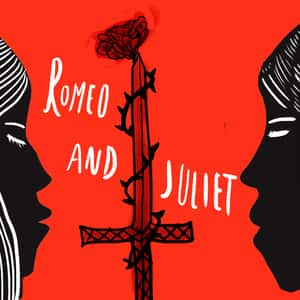 Showing
in Anthem
Anthem

First, there is Union 5-3392 who is described as sickly and prone to having convulsions. At one point, he has an attack while at work and the other two friends allow him to sit in the shade while...

Anthem

Prometheus is the Greek God of ingenuity and progress; Gaea is the Earth goddess whose essence and influence is given to all generations who follow her. In Rand's story, her main character,...

Anthem

There are so many symbols in Anthem that one could turn to any page and find one-- it's that amazing! The whole society that Rand created in the story is symbolic of some ideology that can drive...

Anthem

The word that is missing from Equality's vocabulary is the word "I", but this represents more than just the first-person singular. Throughout his journal writing, Equality speaks in third-person...

Anthem

Literature can be interpreted in a variety of ways, but I assume you want one answer, so I will give you mine. These names are symbols; they are symbolic of values that the society is trying, or...

Anthem

In the novella Anthem by Ayn Rand, the character Equality 7-2521 realizes he is different. In chapter 2 he meets Liberty 5-3000. The story is written in plural forms of pronouns because there is...

Anthem

Oooo ... Interesting. I've pondered this myself and it's inverse: we are not free consumers because we only have market access to what is forced upon us by whatever crazy, sound, mercenary,...

Anthem

The novel certainly goes from dark to light physically, mentally, and emotionally! With the image of the rooms where the people sleep being completely white contrasted with the candles used at...

Anthem

The sense of pride can be inferred as Equality 7-2521 explains how he and The Golden One found the house. They were walking along and saw the sun reflecting off of its windows. They first thought...

Anthem

There are numerous examples of the ways Ayn Rand shows the society in Anthem as taking away each person's individuality. Early in the novel, Equality refers to one of his sins: the Transgression...

Anthem

Ayn Rand set up her society in Anthem hierarchically by councils. Even though the motto of the society was "one in all and all in one," there were still different classes or groups which is very...

Anthem

Nothing breeds innovation faster than innovation, and nothing leads to questions quite like innovation. If the scholars had allowed the electric light, a piece of technology from the Unmentionable...

Anthem

Equality realizes that his crimes are not crimes at all. He doesn't arrive at this conclusion instantly. After years of conditioning, it is a mental struggle for him to consider that...

Anthem

Ayn Rand's Anthem is a dystopian novella, which means it addresses the dehumanization of mankind usually by some kind of totalitarian government. That is true for this work as can be seen by the...

Anthem

One of the allusions used by Ayn Rand in the Anthem is "Saint of the pyre." It is used with reference to those who had understood the concept of a self identity and attempted to enlighten others by...

Anthem

To allow a totalitarian state based on absolute collectivism, the people must first be willing to completely give up personal/individual freedom. Rand's novella is an allegory. If such a state...

Anthem

All of the characters have names which convey unity and collectivity. The society of this novella is a dystopia in which all forms of individuality have been purposefully erased or forgotten. Even...

Anthem

The images of darkness and light are continually in contrast with each other in Rand's novel Anthem. While reading it, one might visualize seeing it as a black and white film; but, these images are...

Anthem

In looking at the book closely, I have found that mention of "The Council of the Home" comes when Equality 7-2521 speaks of the Home of the Street Sweepers. He says: So we went to the Home of the...

Anthem

This is a key quote to the theme of Anthem, because it comes at Equality 7-2521's (now Prometheus's) revelation that he is, in fact, his own person. He can now call himself "I" when he speaks to...

Anthem

Equality 7-2521, was sent to the Palace of Corrective Detention because he refused to tell the Council of the Home about the Tunnel when it was discovered that he had gone somewhere alone and that...

Anthem

One example of irony in Anthem is the ongoing dramatic irony in which the reader knows that Equality 7-2521 is an individual person, yet refers to himself as "we." Dramatic irony occurs when the...

Anthem

Of course, kids do not have to live apart from their families in totalitarian societies. The Nazis, for example, did not generally take kids from their families. Neither did the Communist Party...

Anthem

I think that Rand's syntax, along with her diction, help to develop Equality 7-2521's character through the use of one word: "We." The reason I use both is that I think this falls more under...

Anthem

The society outlined in Ayn Rand's Anthem contains people who use "we" instead of "I," but this only scratches the surface of what that entails. The fact is that not only do people refer to...

Anthem

The journey that Equality and Liberty make through the Uncharted Forest is full of tests, both physical and psychological in nature. Physically, they must survive. Equality 7-2521 seems to have...

Anthem

Anthem is one example in a long series of examples of what is usually referred to as "Dystopian Literature"; that is, literature which depicts the antithesis to the usual Utopian concept of a...

Anthem

The main problems he has for being smart stem from his curiosity, his desire to use his intelligence to find things out. He discovers electricity, for example, and the light bulb, but when he bring...

Anthem

There is no need for strong locks and guards at the Palace of Corrective Detention because the people in Equality's society have been brainwashed to follow the rules completely. It was easy to...

Anthem

In the Anthem, Ayn Rand starts on the story with Equality 7-2521 acknowledging the grave crime he is committing by thinking independent thoughts by himself. It is a sin to think words no others...

Anthem

The book is addressing both the past and the future. Like all Dystopias the story is built on recognizable elements from our past and then mixed with elements that seem improbable and foreign (e.g....

Anthem

In a world where individuality is nonexistent, all are expected to think and behave the same; even the words to denote individuality or references to the first person are nonexistent. Even to...

Anthem

The house which Equality 7-2521 and Liberty 5-3000, whom he calls the Golden One find while they escape into the Uncharted Forest was one built during the Unmentionable Times and had been left...

Anthem

I think you can argue that Equality 7-2521 definitely achieves freedom. His escape from the World Society is only the beginning of his freedom. Mostly, his freedom lies in his ability and desire to...

Anthem

Whether Equality 7-2521 rejects the ideologies, cares and concerns of the society he lives in is irrelevant. The purpose of his life is not to serve others. His life's sole objective is to...

Anthem

The literal role that the forest plays in Anthem is one of an uncharted territory. In chapter two, Equality 7-2521 says of the forest, "Men never enter the Uncharted Forest, for there is no power...

Anthem

The Unmentionable Times in Ayn Rand's Anthem refer to the times that occurred before the Great Rebirth. Readers can realize that the Unmentionable Times refer to our modern world, particularly the...

Anthem

Similes are a type of figurative language that compares unlike things, and can create mood. A simile is a comparison using like or as. It is an example of figurative language. It adds beauty,...

Anthem

I think the most important characteristic of Equality 7-2521 is curiosity. The entire story is driven by his curiosity and it is what saves him from the World Society at the end of the book. I also...

Anthem

This is a novel in which the group is more important than the individual, so it seems like a natural fit to make teenagers (who pride themselves on their individualism yet often think and react as...

Anthem

"Anthem (1938) is a science fiction novelette of a future primitive society in which the word "I" is forbidden. Rand's point in this work is that the individualism which had built a complex...

Anthem

The future society portrayed by Ayn Rand in Anthem is actually a society based on humankind's past. Essentially, the setting she creates is one of humankind before all the technological and...

Anthem

The book Anthem by Ayn Rand has many allusions to Prometheus giving light to save humanity. Anthem is narrated by Equality 7-2521, who lives in a future devoid of individualism and modern...

Anthem

Ayn Rand's Anthem is a novel which describes a dystopic future totalitarian culture. The lead character, named Equality 7-2521, witnesses a man being burned at the stake, whom he later describes as...

Anthem

Also, in addition to his intellect, Equality 7-2521 possesses detectable pride, and by assigning him a menial position, the Council hopes to break his pride, thus making him more compliant to their...

Anthem

Rand does this to emphasize how individuality is very important and is the basis for humanity. "I," not "we," is what makes us who we are. She also does this to emphasize how too much "equality"...

Anthem

This is a great idea, and I'm confident you will find plenty of examples of how our society is moving more to collectivism and further from individualism. It is clear in the novel that society was...