eNotes Homework Help is a way for educators to help students understand their school work. Our experts are here to answer your toughest academic questions! Once it's posted to our site, your question could help thousands of other students.
Popular Titles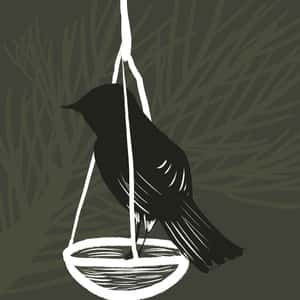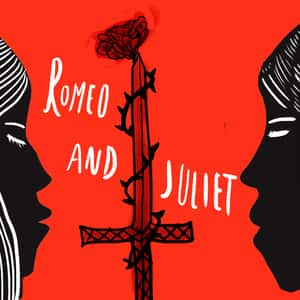 Showing
in Annabel Lee
Annabel Lee

You stated that your theme was that their love transcends death. Though the lovers were young when Annabel Lee died, his love for her has lived on past her death. Alliteration is an important...

La Belle Dame sans Merci

Similarities 1. Both poems are ballads. They contain a "sing-song" quality to them and they tell a story. 2. Because of the sing-song quality, both are pleasing to the ear 3. Both are stories of...

The Raven

Edgar Allen Poe often criticized fellow writer Henry Wadsworth Longfellow because of what he called "the heresy of the didactic." Simply put, he disliked how Longfellow's work skimmed the surface...

Annabel Lee

The facts about Annabel Lee and her relationship with the speaker are related in this poem like a fairy tale. The speaker begins the poem by speaking of a "kingdom by the sea" many years ago which...

Annabel Lee

The speaker begins the poem by recalling a time many years ago (like the beginning of a fairy tale) in a kingdom by the sea where he an a maiden named Annabel Lee lived and were in love. Although...

Annabel Lee

The speaker indicates that Annabel died because the angels were jealous, so they brought her a cold wind from the sea to take her up to Heaven with them. Annabel Lee most likely died of pneumonia...

Annabel Lee

Dark Romanticism is characterised by a focus on the psychological darkness within man's soul. Its essential ingredients are normally based around highlighting the evil that lies at the very core of...

Annabel Lee

In the third stanza there is a reference to Annabel Lee's "high-born kinsmen," which is a reference to her wealth. In those days, it was not uncommon for even a wealthy person to succumb to...

Annabel Lee

Romanticism was a literary movement that lasted from approximately 1789 to 1832. Two important features of Romanticism were: *the idea that an individual's feelings were more...

Annabel Lee

"Annabel Lee" is a narrative poem. It can also be classified as a ballad. The first four lines of the six-line first stanza are written in the traditional ballad stanza form.The language, too, is...

Annabel Lee

That a maiden there lived whom you may knowBy the name of Annabel Lee... Interestingly, the poem "Annabel Lee" was published after the death of Poe. Appropriately, it was his last poem. This...

Annabel Lee

Edgar Allan Poe wrote "Annabel Lee" in 1849 to memorialize his wife, Virgina, after her death. (On a side note, Poe's most popular poem during his lifetime, "The Raven," was written during his...

Annabel Lee

Just like measuring objects in meters and feet, poetry has its own brand of measurement called metrical feet. A metrical foot consists of a specific number of accented and unaccented syllables....

Annabel Lee

Edgar Allan Poe's poem "Annabel Lee" ranks as one of the saddest, love poems in literature. This was one of the last poems that Poe wrote and was even published after his death. His personal...

Annabel Lee

The main character in the poem is the speaker. He is responding to the death of his love, Annabel Lee. Annabel Lee is another character, but she is dead. She died when a breeze from the sea...

Annabel Lee

The setting is the time and place of the action of a story. This narrative poem has a distinct setting. The poem establishes part of the setting in the first lines. It was many and many a year...

Annabel Lee

It is made up of six stanzas, three with six lines, one with seven, and two with eight, with the rhyme pattern differing slightly in each one. Poe considered it a ballad, but it is not technically...

Annabel Lee

The unnamed narrator (presumably author Edgar Allan Poe himself) never seems to distance himself from his late love in the famous poem "Annabel Lee." It becomes obvious that looking about over...

Annabel Lee

There is no doubt that the narrator of "Annabel Lee" (presumably author Edgar Allan Poe himself) is suffering extreme heartache over the death of his love. His all-consuming sadness is not...

Annabel Lee

There are plenty of aspects of this tremendous poem that you could talk about, but you might like to think about the way in which the connection between the speaker and Annabel Lee is described...

Annabel Lee

I am not sure if Poe's statement in "The Philosophy of Composition" is an example of the sexual objectification of women. Is Poe's statement that the death of a beautiful woman is "the most...

Poetry

Subject matter of a poem is the most straightforward part of your question to answer. Most of the time, the title of the poem is a reader's largest clue as to what the poem is about exactly. For...

Annabel Lee

Although Edgar Allan Poe may not have utilized as many literary devices in "Annabel Lee" as he did in his longer poems such as "The Raven" and "The Bells," there are still many too be found....

Annabel Lee

The most important form of figurative language used in "Annabel Lee" is a kind of repetition that is called epanalepsis--the repetition of a word or phrase at regular intervals. The first stanza...

Annabel Lee

This poem written by Edgar Allan Poe is a tale of love shared by two children "many and many a year ago,/In a kingdom by the sea". In it, the speaker is telling of his one true love, Annabel Lee,...

Annabel Lee

While the losses in Poe's life through the deaths of beautiful beloved women--his mother, his friend's idolized mother, his young wife--is reflected in his poetry--just as his years living in...

Annabel Lee

We do not know exactly how Annabel Lee died in this poem. We are told two things that might be relevant. First, we are told that a cold wind blew from a cloud and that was (it is implied) what...

Annabel Lee

Mrs. Kathleen Drover has returned to London from her house in the country in order to pick up some things from the house that she and her husband abandoned because of the bombing of London by the...

Annabel Lee

The "winged seraphs" are angels in heaven who are jealous of the love that the author shares with Annabel Lee: But we loved with a love that was more than love— I and my Annabel Lee—...

Annabel Lee

In my opinion, the main theme of this poem is loss. The speaker has lost the love of his life and is going to be sad for the rest of his life. I think that there are not a lot of ups and downs in...

Annabel Lee

In "Annabel Lee," Poe uses several sound devices to develop the rhythm in the poem. Internal rhyme: "For the moon never beams without bringing me dreams. . ." and "And so, all the night-tide, I...

Annabel Lee

I am using the definition of consonance that says that it is when you use the same consonant sound in a bunch of words (more or less in a row). The sound does not have to be at the start of the...

Annabel Lee

Of course, the poem as a whole does not speak of happy incidents. After all, Annabel Lee is dead at the end of the poem and the speaker is left in mourning. However, the poem does speak, in the...

Annabel Lee

The subject of the poem "Annabel Lee," by Edgar Allan Poe is the death of the narrator's love, Annabel Lee. The narrator tells us about how the two of them were childhood sweethearts who loved...

Annabel Lee

A simile is a figure of speech, a literary device which adds emphasis, gives visual clarity and makes a comparison between things that would not normally or literally be compared. It is distinct...

Annabel Lee

Many scholars and readers have speculated that Edgar Allan Poe wrote Annabel Lee about his wife Virginia. She had passed on two years before the poem was written in 1849. This may explain why Poe...

Annabel Lee

There are some Gothic elements that Poe incorporates into his poem. One such element is the notion which is brought out in line 2, and then repeated in the poem. The idea of the love described as...

Annabel Lee

When taken out of a natural context, I have a tendency to believe that most love poems "sound" a bit on the obsessive side. Due to this, it is a difficult to read if this is the exact intent of...

Annabel Lee

"Annabel Lee" is written in the first person. Poe refers to himself, and to himself as part of the couple. "We loved with a love..." etc. When the author refers to himself or herself in writing as...

Annabel Lee

Berdina, A few inconsistencies arise from Poe's "Annabel Lee" because of various illegible copies from different manuscripts of the poem. If you consult the Edgar Allen Poe Society of Baltimore...

Annabel Lee

Poe employs repetition, rhythm, and rhyme to unify the poem and give it a musical euphony. Poe repeats the name "Annabel Lee" in every stanza. By repeating the phrase "kingdom by the sea" he also...

Annabel Lee

First, remember that this poem is being narrated by Annabel Lee's husband, so what you are really asking is what does the narrator say Annabel Lee lives for. Annabel's husband claims that she lives...

Annabel Lee

In "Annabel Lee" much of the phrasing and vocabulary is reminiscent of fairy tales. For instance, the poem begins as do many tales with the idea of "long ago/once upon a time": It was many and...

Annabel Lee

This poem is in fact about his wife, Virgina, who was also his cousin. Everybody in Poe's life left him, his father and mother abandoned him. Then his mother died, he was adopted and as an adult...

Annabel Lee

According to the link listed below, the poem is a "melodious" narrative. A narrative poem tells a story and in the poem, the speaker is mourning the loss of a young wife which occurred many years...

Annabel Lee

alliteration: the repetition of consonant sounds. For example, the first two lines of the poem focus on the m sound. The fourth stanza focuses on the f sound.connotation: implied meaning of a...

Annabel Lee

When scanning poems for rhyme and other literary or poetic devices, be sure to have a clear understanding in your head of what each device means. For example, "connotation" refers to the body of...

Annabel Lee

Stanza 1 has imagery of a magical kingdom, perhaps like the legendary King Arthur in England since "the sea" is mentioned. Annabel Lee is also a legendary maiden: "[one] whom you...

Annabel Lee

We'll never know the answer to this question. Annabel Lee was not a real person but was based on Poe's wife, Virginia Clemm. He was deeply in love with her and greatly mourned her death. Historians...

Annabel Lee

Is Stephen King insane? Or any other author of horror and/or gothic fiction? Despite the dark nature of his poems and short stories, we don't have the evidence to say whether he was mentally ill....