eNotes Homework Help is a way for educators to help students understand their school work. Our experts are here to answer your toughest academic questions! Once it's posted to our site, your question could help thousands of other students.
Popular Titles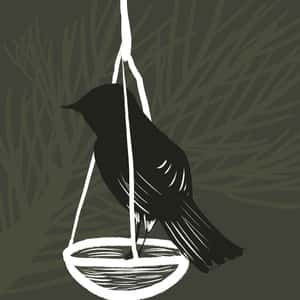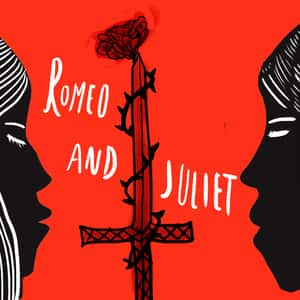 Showing
in Animal Farm
Animal Farm

As the novel progresses, the animals become increasingly more human. Let me give you a few examples. First, the text says that the pigs learned how to read in the last few months. They learned to...

Animal Farm

Life is under Napoleon starts off with great promise, but in the end, it is not much different. One horrible leader has replaced another. If we compare two scenes, we can clearly see that nothing...

Animal Farm

It is best to give an excerpt of Squealer's speech. It is rather long, but well worth reading. 'Comrades,' he said, 'I trust that every animal here appreciates the sacrifice that Comrade...

Animal Farm

This is a good question, as Snowball is clearly the better speaker, intellectual, and planner. Therefore, it is interesting that Napoleon won out in the end. He did three things in this chapter to...

Animal Farm

This is a difficult argument to make. For the duration of the story, especially at the end, Napoleon was in charge. No one came close. When there was an attempted rebellion, he destroyed it with a...

Animal Farm

There is no one correct way to approach a book like Animal Farm. In fact, it is best to approach all literature from various perspectives. In light of this, let me offer a few of the ways in which...

Animal Farm

This is a great question. Napoleon is conspicuously missing in the battle of Cowshed. In chapter 4, where the battle takes place, he is mentioned only once. The text says that Napoleon and Snowball...

Animal Farm

At first, the animals are devastated. But after Squealer and the pigs work their magic, the animals forget and even begin to celebrate. This is the second time they have built the windmill. It was...

Animal Farm

At the beginning of the book, Old Major casts a vision of a new type of society. From the thralldom of human rule to freedom among animals. However, as the story progresses, Animal Farm becomes...

Lord of the Flies

In the very beginning of the story, the animals of George Orwell's Animal Farm suffer under the poor and cruel care of the farmer Mr. Jones, which is ultimately the same as having no leader....

Animal Farm

This is a good question. One of the first things that Mollie asks when the animals are talking about the rebellion is whether there will be sugar. This might sound like an odd and unimportant...

Animal Farm

To have everyone be equal includes A LOT of factors! Let's think about some of the things that influence identity: RACE - When people look at you, what race do they assume you are? White? Black?...

Animal Farm

In a "Hypothesis Contrary to Fact" (also known as a speculative fallacy), the hypothesis is usually based on something in the past and it is not factual. And the illogical argument goes something...

Animal Farm

In Chapter 1 of Animal Farm Old Major speaks to the other animals; he dies in the beginning of Chapter 2. Judging these other animals' reactions in Chapter 2, the most moving appeal of the old boar...

Animal Farm

Clover accuses Mollie of speaking with men from the neighboring farm, but she nervously denies this fact. Clover does not believe her, and in her stall, he finds "a little pile of lump sugar and...

Animal Farm

This is a great question. The use of setting is very important in the book for one key reason. The idea of a farm connotes equality. A bit of context is important here. The Soviet Union enforced...

Animal Farm

This is a great question. At first, the revolution started with great promise. Mr. Jones was not a good man; often he was drunk and did not take care of the animals. The narrative makes this point...

Animal Farm

In Animal Farm, author George Orwell characterizes Mollie, the pretty white mare, as foolish, selfish, and vain. It's due to her selfishness and vanity that she is unable to understand and...

Animal Farm

Snowball represents the upper class. Snowball was one of the pigs. Historically, he was Leon Trotsky in the Russian Revolution. He was one of the original leaders of the revolution until he...

Animal Farm

The windmill represents technological achievement and gives the pigs a way to distract the animals with hopes of a better future. The windmill was the future that was never meant to be. It was...

Animal Farm

This is a good question. The book does not explicitly say why the pigs had the leadership roles of teaching and organizing. However, if we look at the book, it is pretty clear why they served these...

Animal Farm

This is a fantastic topic and there is a lot to say. The strongest leader in Animal Farm is undoubtedly Napoleon. We can see his strength as a leader in three ways. First, he ousts Snowball, who...

Literature

Animal Farm is renowned for both external and internal conflict. In discussing the external conflict involving Man versus Nature, the animals suffer during the harsh winters. In chapter VI, with...

The Outsiders

On the surface, The Outsiders and Animal Farm appear to have little in common. However, both books are about individuals on the outer edges of society. The farm animals get no respect from the...

Animal Farm

This is a great question, as Animal Farm can be read as an allegory of what was taking place in Russia in the early 1900s to World War II. The best place to start is to identify Napoleon as Joseph...

Animal Farm

The first harvest is the quickest because of the animals' post- revolution zeal. Chapter three opens with a discussion of the animals' impressive work output. Orwell writes that they "toiled and...

Animal Farm

This is a good question. It is first important to discuss what the death of the author means. It is taken from an article written in 1967 by Roland Barthes. He argued against a traditional...

Animal Farm

This is a good question. The whole story is about manipulation and gaining power and keeping it. At the start of the book, the revolution sounds like a great idea to bring about freedom from an...

Animal Farm

This is an important book, because it makes two important points through an allegory. Let me unpack this sentence. The first important point is that it shows the nature of people. The book shows...

Animal Farm

In Animal Farm, Old Major has inspired the animals to strive for a better life because he claims that "the life of an animal is misery and slavery." The animals work hard but are only fed enough to...

Animal Farm

There is too much evidence to show that Napoleon used manipulation in his leadership. In light of this, I will give three examples. First, in the beginning of the story, Snowball and Napoleon did...

Animal Farm

In Chapter 8, the farm is invaded by a group of hostile humans, who blow up the windmill that the animals had just finished building. In the ensuing battle, many animals and some humans are killed,...

Animal Farm

Symbolism The narrative of Chapter 4 of Animal Farm retells in fable form the Civil War and invasions that followed the Russian Revolution of 1917. After peace talks failed with the new leadership...

Animal Farm

Napoleon, Boxer, and Snowball are all capable of evoking feelings in the reader. Napoleon is the leader who carries on Major's ideas after his death. Although he posts the Seven Commandments...

Animal Farm

Animal Farm by George Orwell serves as a warning to anyone who tries to rationalize the use of power and suggest that "some (animals) are more equal than others." He purposefully set the book in an...

Animal Farm

There is no one way to approach literature. The best way to approach literature is to do so in many ways. As you do this, you will learn more, see more, and appreciate the artistry in great depth....

Animal Farm

In Animal Farm Snowball is branded a traitor and chased off the farm. This is part of an effort by Napoleon to use Snowball as a scapegoat and to get rid of a rival. Snowball's exile happens in...

Animal Farm

As described by Moses, Sugarcandy Mountain does, indeed, seem to be likened to heaven. In Chapter 2 of Animal Farm after the death of Major, the animals hold secret meetings while Mr. Jones sleeps,...

Animal Farm

The other animals do not protest against Napoleon's dictatorial decisions because they lack power and knowledge, and because they are afraid of his brute force that is carried out by the "fierce...

Animal Farm

Communism is a socialist ideology that began to emerge just as the European system of feudalism began to break down. Feudal peasants and workers began forming workers' organizations and communal...

Animal Farm

George Orwell, as a member of England's Labour Party, was a devoted socialist who was very much against both capitalism and totalitarian communism, and these views show clearly the ending of Animal...

Animal Farm

George Orwell's novel Animal Farm, is an attack on totalitarian societies in satirical form. Although the immediate target of the satire is the communist regime of the Soviet Union and its...

Animal Farm

Chapter 1 contains Old Major's speech to the animals. Several parts of his speech are oddly specific about things the animals should do or shouldn't do as well as what is evil vs. good. Many of...

The Lottery

The main motivation of Montressor in Poe's "The Cask of Amontillado" is revenge. The reader is never told exactly how Fortunado upset Montressor, but the reader is told that Fortunado had insulted...

Animal Farm

In chapter one of Animal Farm, we find Old Major getting all the animals together after Mr. Jones has gone to bed for the night. Old Major lets it be known that he had a dream and wants to tell the...

Animal Farm

As one reads this allegory of George Orwell, it is important to keep in mind that the author is really telling the story of Communism. With this ideology, there were those like Leon Trotsky,...

Animal Farm

In Animal Farm, the animals have taken over Manor Farm and have valiantly defended their newly-named farm at the Battle of the Cowshed. However, there are already clear signs that the principles of...

Animal Farm

This is a good question. It is first important to define what anthropomorphism means. A good definition of anthropomorphism is giving human qualities to other things, whether these be gods or...

Animal Farm

Having heard that the old boar named Major has had a significant dream, the other animals on the farm of Mr. Jones convene for him to address them. He uses the title of Comrade when he first...

Animal Farm

This is a good question. In this chapter, Mollie begins to act "irresponsibly." She arrives to work late and even when she works, her heart is not into it. She also begins to talk to other men from...