eNotes Homework Help is a way for educators to help students understand their school work. Our experts are here to answer your toughest academic questions! Once it's posted to our site, your question could help thousands of other students.
Popular Titles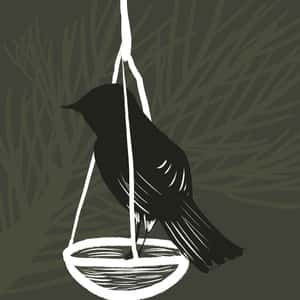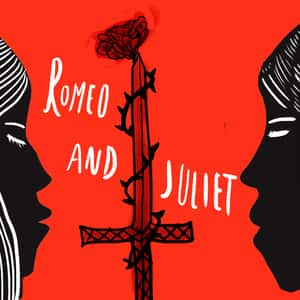 Showing
in A Separate Peace
A Separate Peace

Writing on this topic, Finny is a character you will want to examine along with Gene. Finny can be read as a symbolic character, at least in part, representing youth, childhood and innocence. The...

A Separate Peace

A thesis might be made posing Gene's internal conflict as a metaphorical battle between the impulse to remain a child (and follow Finny) and the impulse to plunge into adulthood (following...

A Separate Peace

Like most of the characters in the novel, Leper and Brinker hold significance largely in their relationship to Gene. These two characters teach Gene different lessons and challenge him in different...

A Separate Peace

One possible thesis statement could suggest that A Separate Peace is a story about many different wars - the war Gene fights within himself, the war the boys fight against the world in and outside...

A Separate Peace

From the onset of the novel A Separate Peace, Knowles characterizes Finny as a charasmatic young man that the other boys admire and follow. Even Gene finds himself enthralled: "What was I doing...

A Separate Peace

Finny's anger in Chapter 12 is a combination of all his frustration concerning his broken leg, missing out on the action of the war, and his fear of being left behind by his friends. He unleashes...

A Separate Peace

Finny and Gene have a strong connection in A Separate Peace because of their similar circumstances and backgrounds as well as the differences in their personalities that allow them to complement...

A Separate Peace

Gene is a follower through much of the action of the novel, influenced first by Finny then by Brinker. In the end, Gene learns an important lesson about himself and how to live. He realizes that he...

A Separate Peace

Mood is the emotional atmosphere or quality within the story. Since A Separate Peace is a longer text, the mood shifts as the story develops. Much of the emotional quality of the story depends...

A Separate Peace

Elwin Lepellier (Leper) is the misfit of the story, so his personal trials are used to show one of the many experiences that different people go through during a time of war. Traumatic experiences...

A Separate Peace

The war, and the probability that the boys will have to fight in it, looms large in A Separate Peace. Yet at first, as with almost everything else in his life, Phineas is not haunted or frightened...

A Separate Peace

The name of the club--Super Suicide Society--certainly seems to be one that hints of foreshadowing due to the fact that Finny dies at the end of the book due to an injury he sustained while...

A Separate Peace

Beyond the novel's interest in the themes of identity, guilt/justice and the problems of maintaining a state of innocence, Knowles' novel presents a resolution for Gene that can be read as a lesson...

A Separate Peace

Brinker Hadley is the ultimate big man on campus in the early parts of the story. Dressed in "his gray gabardine suit with square, hand-sewn-looking jacket pockets, a conservative necktie, and dark...

A Separate Peace

Gene and Phineas are the two characters we will want to look at in analyzing the ideas of guilt and grief in the novel. The first major event in the novel generates guilt for Gene and grief for...

A Separate Peace

Phineas had "escaped" having to go to war (World War II) because of the leg injury that he had sustained during the previous summer. But because Phineas was one who had a difficult time accepting...

A Separate Peace

Many of Gene's observations about the war are connected to conditions in the United States as a result of the war. Many items are in short supply, including "nylon, meat, gasoline, and steel." He...

A Separate Peace

Remember, the very end of the story (the last three paragraphs) returns to where it started - with Gene looking back at his Devon experience after fifteen years away from the school. From the...

A Separate Peace

(eNotes editors may only answer one question per response. If you need help with other emotions experienced in the story, please resubmit them as separate questions. Thanks.) Gene doesn't truly...

A Separate Peace

Peer pressure is a driving force in much of the action throughout A Separate Peace. Many of the episodes in the book are shaped by the reactions of the boys to challenges by one of the others....

A Separate Peace

Dialogue is important in Knowles' A Separate Peace because it helps to create both understanding and misunderstanding between the boys. The teenagers in the story create a lot of drama amongst...

A Separate Peace

In A Separate Peace, because the boys were at a school and not yet physically involved in the war, Devon school was a place of peace. Even Gene noted that the students probably reminded the faculty...

A Separate Peace

A Separate Peace begins when Gene returns to New Hampshire's Devon School and reflects on his time there with particular attention to his roommate Phineas. Gene recalls how innocent and charming...

A Separate Peace

The tree scene is one of the most important events in A Separate Peace and comes about when the boys, as part of their secret tree jumping routine, decide to do a double-jump together. Finny and...

A Separate Peace

Finny's outlook on life shaped his reactions to every situation. He revelled in seizing the moment and exploiting every opportunity as it was happening, without analyzing or digging for hidden...

A Separate Peace

In John Knowles's A Separate Peace, the World War II setting parallels the personal and figurative war of Gene Forester. For, as Gene concludes at the end of the novel, ...it seemed clear that...

A Separate Peace

Finny can be read as a symbolic character. He represents the innocence of childhood. As the symbol for innocence, Finny is doomed to expire before the boys finish school and go off to war....

A Separate Peace

A Separate Peace is a coming-of-age story, presenting the struggle Gene fights within himself to determine his relationship with Finny and, in a larger sense, with himself in the world. Gene wavers...

A Separate Peace

When Phineas returns to Devon School with his leg in a cast, he does his best to resume as much of his previous existence as possible - mediocre student, smooth talker, ringleader of adventures....

A Separate Peace

In A Separate Peace, Phineas (Finny) is the best athlete in the school and most of the students and teachers find him so charming that he seems to be able to do whatever he wants. In a school where...

A Separate Peace

There are really just three central characters in A Separate Peace- Gene, Finny (Phineas), and Brinker. Leper is an important character too, but far less important than the other three. Gene is...

A Separate Peace

As an adult and an alumni, Gene searches for, and eventually finds, the tree that was the location of the central event of the story and, in fact, of his entire time at Devon School. In Chapter...

A Separate Peace

It would make sense for Phineas to be seen as the antagonist and not the protagonist because of the trouble that he gets in. But it would make more sense that Phineas would be the protagonist and...

A Separate Peace

Although they concern World War I and not World War II (as A Separate Peace does), I would consider looking at the poems of Wilfred Owen and Seigfreid Sassoon. As the Knowles work does, they...

A Separate Peace

Gene begins to suspect that Finny is undermining his private attempt at becoming the top student of the class as Finny repeatedly draws Gene away from his studies. Gene responds by dedicating...

A Separate Peace

In Chapter 2 of A Separate Peace, Gene comments that since some boys are too young to be drafted, that they and school itself are a symbol of peace, which is contrasted with the war. The idea of...

A Separate Peace

The last line from A Separate Peace: . . . All of them, all except Phineas, constructed at infinite cost to themselves these Maginot Lines against this enemy they thought they saw across the...

A Separate Peace

multiple times in the book, something big happens at the tree (the one that the boys jump out of). This is connected to the Adam and Eve story. Gene is persuaded into jumping out of the tree by...

A Separate Peace

Brinker, always the self-righteous leader when there's a way to make himself more important in the eyes of his classmates, organizes the gathering at the First Building to determine the true and...

A Separate Peace

Jumping out of the tree was forbidden to younger students at Devon, such as Gene, Finny, and the others. Senior students jumped out of the tree as part of their preparations for the inevitable...

A Separate Peace

The underlying conflict of A Separate Peace is related to Gene's maturity and his choice in which path to take. Two modes of being are available to him through the novel, represented by Finny and...

A Separate Peace

Gene Forrester is the protagonist in A Separate Peace. He is also the narrator of the story, telling what happened at Devon in 1942 from his own unique point of view. As a teenager and a student,...

A Separate Peace

John Knowles explores many themes in his novel, A Separate Peace; three of the most predominant themes throughout the novel are warfare, identity, and jealousy. Search for Identity-- Gene...

A Separate Peace

In A Separate Peace, Gene functions as the narrator and the protagonist while Finny is an important character (but not the protagonist). Gene reflects on his feelings and his thoughts throughout...

A Separate Peace

Devon School is a complete contrast with the world at war that was outside of the school's boundaries during the time covered by the main story of A Separate Peace. Gene recognizes, even as he was...

A Separate Peace

To answer this question, a reader needs to understand Finny's character and personality. Finny is athletic, playful, sarcastic, young, likes to challenge authority in a fun way, and he's not...

A Separate Peace

There are so many contrasting qualities. I would have to say that, above all, Finney is more self-actualized than Gene. That is a term either coined or created by Maslow, a psychologist you may...

A Separate Peace

Gene takes a more serious stance toward school authority and rules than Finny does. Gene perceives school as an opportunity to further himself, and his ability to achieve academically is a point...

A Separate Peace

Gene learns about friendship and jealousy during his escapades with Phineas during the summer session of school before their senior year and throughout the following year. He compares himself to...

A Separate Peace

Finny returns to Devon and quickly demonstrates that his personality hasn't been impacted at all by his injury. He is energetic, irreverant, and full of conversation about everything that interests...