eNotes Homework Help is a way for educators to help students understand their school work. Our experts are here to answer your toughest academic questions! Once it's posted to our site, your question could help thousands of other students.
Popular Titles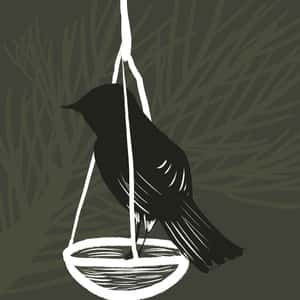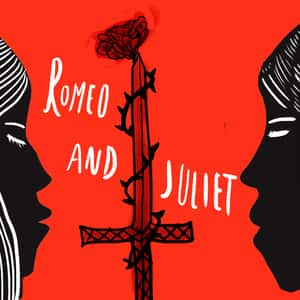 Showing
in A Separate Peace
A Separate Peace

Gene goes with Finny for several reasons: 1. First, he is enamoured with Finny. Despite Gene's jealousy toward Finny and his belief that Finny might be trying to sabotage his academics, Gene still...

A Separate Peace

Bobby Zane recommended that they name a game after the Blitzkrieg. In German, Blitzkrieg was named so because it included surprise attacks, "Lighting fast" rapid advances into enemy...

A Separate Peace

In Chapter 3 Phineas creates blitzball, a game designed for his tremendous athletic ability. He names this game after the German blitzkrieg, the swift and overwhelming air attacks used by the...

A Separate Peace

For your other questions, input separate questions for each one-you'll have a better chance of getting them all answered. There's just not room to answer all of them in one question.In regards to...

A Separate Peace

In Chapter 1 Gene explains one character trait of Phineas: Phineas...considered authority the necessary evil against which happiness was achieved by reaction, the backboard which returned all the...

A Separate Peace

War permeates all aspects of existence in this story. As Gene says, "the war was and is reality for me...I still instinctively live and think in its atmosphere". The boys at Devon are...

A Separate Peace

The Latin inscription over the door states that boys are made into men at Devon School. The irony of this statement is that Gene and Finny do become men, but their maturation comes at great...

A Separate Peace

When Gene goes down to the smoking room to visit some friends, Brinker tells the boys that he believes Gene meant to push Finny off of the tree ledge, in order to obtain a room all to himself in...

A Separate Peace

Phineas decides to wear the pink shirt as "an emblem". He says vaguely that he heard that the Allies "bombed Central Europe for the first time the other day", so he feels he...

A Separate Peace

In chapter one of the book A Separate Peace Phineas and Gene are students at a boys school who are full of adventure and mischief. The story is told through Gene as the narrator as he looks back...

A Separate Peace

Finny had "a voice...the equivalent of a hypnotist's eyes" (Chapter 1, 3rd paragraph after break). When he spoke, people could not help but listen. His personality was magnetic -...

A Separate Peace

There are a few reasons why Finny is so blindly idealistic:1. It is in his nature to be that way. He has a fun, pleasant, personality.2. More realistically, it is because he is in denial; it's a...

A Separate Peace

Throughout the story, Finny demonstrates his adverse relationship with authority in general. While he tends to abide by the given rules in most "official" situations, when he is on his...

A Separate Peace

When Phineas brings up the idea of being first in the class academically, Gene realizes that he harbors every bit as much enmity towards Phineas as he suspects Phineas harbors towards him.Phineas...

A Separate Peace

Many of the boys at Devon School had threatened to enlist that winter, "but only Leper was serious". A few weeks shy of his eighteenth birthday, Leper chose to join the ski troops rather...

A Separate Peace

A Separate Peace has a dark tone throughout the novel because of the back and forth feelings that Gene has about Finny. It's a good vs. evil theme which transpires through the carefree innocence...

A Separate Peace

"This was the tree, and it seemed to me standing there to resemble those men, the giants of your childhood, whom you encounter years later and find that they are not merely smaller in relation...

A Separate Peace

"A Separate Peace"Ch 1 Gene, returns to Devon School where "everything slowly changed and slowly harmonized with what had gone before," hoping to reach harmony,too. Then, he...

A Separate Peace

As beautiful a character as Phineas is, he fails to understand the world in which he lives. Gene's reaction to Phineas openly expressing admiration for Gene demonstrates this:"It was a...

A Separate Peace

The war first makes its incursion into the atmosphere at Devon in small ways, "beginning almost humorously with announcements about maids and days spent at apple picking" (Ch.7). The...

A Separate Peace

There are several themes in this book. One of the predominant ones is growing up in the middle of a war. These boys are just that--boys--and they are preparing to be sent into a war that they...

A Separate Peace

I believe the narrator's first name is mentioned only once in the beginning part of the book. This occurs during the summer session in the context of a game of blitzball, when Finny directs,...

A Separate Peace

Stereotypically, Gene can be seen as the nerd and Finny as the jock or the "cool guy". Gene envies Finny's ease in social situations, his ability to be himself and not take himself seriously, his...

A Separate Peace

You may want to consider that a lot of men (especially of the boys' ages) considered it their duty to serve their country in the time of war, whereas today, it's more of a choice, and a choice that...

A Separate Peace

The Boys' Jump from the Tree is the event this Pyramid will follow:Exposition: Finny begins The Suicide Society of the Summer Session;Rising Action: The boys jump from the tree even though it's...

A Separate Peace

1. Action: Gene and Finny form a friendship and jump from a dangerous tree Event: They attend the Summer Session at Devon School2. Action: Gene jounces the limb so Finny falls from the tree Event:...

A Separate Peace

The dominant symbol in A Separate Peace is the tree limb from which Phineas fell. At the "trial" it is compared to a piston, with the first part triggering the movement of the second. Of...

A Separate Peace

At sixteen, Gene is competitive and insecure, causing him to look for the bad in people rather than the good. He can't believe that Finny is truly good. Gene is jealous of Finny's ability in...

A Separate Peace

Finny's second accident occurs as he rushes out of the Assembly Room where Brinker has organized a mock trial for the purpose of investigating Finny's first accident. Distraught over the...

A Separate Peace

While the boys in "A Separate Peace" initially were either ambivalent or persecutory toward Leper, there is a great transition of those attitudes as the story progresses.For instance,...

A Separate Peace

The teachers don't know what to do with Finny - his brashness and charisma are so unquestionably sincere and unaffected that even when he breaks the rules, they have a hard time being mad at him....

A Separate Peace

Finny is seeking reassurance. Gene's visit to Finny's home shook Finny's basic belief that all people are basically good. Finny was always a straightforward person and did not see duplicity in...

A Separate Peace

In the narrator's mind, the tree is huge, "tremendous, an irate, steely black steeple beside the river". When he returns to Devon many years later to look for it, he is shocked to find...

A Separate Peace

There are several. First, his best friend, Gene, jounces the limb and causes him to fall. Finny is betrayed by the one person who he trusted implicitly. Second, as he is about to fall, he has...

A Separate Peace

Finny has a charismatic power over Gene, which Gene cannot quite figure out. As a "Charter Member" of the "Super Suicide Society", a club of sorts created by Finny, Gene and...

A Separate Peace

Similarities: They are both dependent on each other's friendship and support throughout the novel. They both value each other's strenghts (Gene - intellectualism; Finny - athleticism). Finally,...

A Separate Peace

All persons bring their individual perceptions and biases with them when telling a story about past events in their lives, and these personal understandings inevitably have some impact upon the...

A Separate Peace

Leper is a minor character whose role in the novel is to show the boys at Devon the harsh realities of war. No young man wanted to get out of serving his country in WWII, and Leper joins up on an...

A Separate Peace

The boys first talk about the war in childish terms. They name games after war jargon. They rationalize the jumping from the tree as some sort of training. Finny wears crazy clothes as some sort of...

A Separate Peace

A "separate peace" refers to the peace that Gene must make within himself. It's not about a peace that's reached after a war, but the real struggle that is within the hearts of the characters. In...

A Separate Peace

C - recruiting Centers. We learn that Finny has been writing to every allied country possible to see if he can fight in the war despite his broken leg. This is in stark contrast to his earlier...