eNotes Homework Help is a way for educators to help students understand their school work. Our experts are here to answer your toughest academic questions! Once it's posted to our site, your question could help thousands of other students.
Popular Titles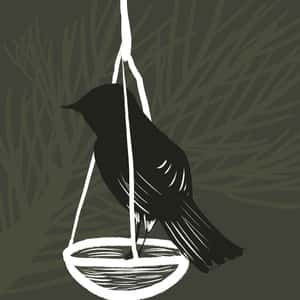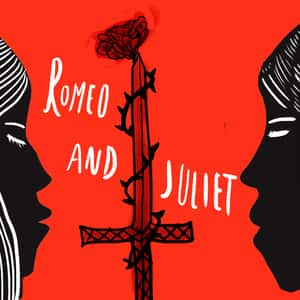 Showing
in 1984
Lord of the Flies

One common theme between William Golding's Lord of the Flies and George Orwell's 1984 is the authors' view of the future world and the condition of man: it is bad and it will continue to get worse....

1984

Thankfully, our world and Oceania are fairly distinct. We don't have to deal with telescreens in the wall calling out to us, "You are the dead," when we are with the ones we love or even wish to...

1984

I think that one has to consider the two primary settings of both chapters. In the ending of chapter 2, the setting is the apartment that Julia and Winston share for their romantic escapades....

1984

I think that an effective title that would cover the ending to part 2 and the start of part 3 would be "From the Garden to the Desert." This title is applicable in a couple of ways. The first...

1984

The power of Big Brother can be seen in specific passages from both chapters. It is at this point where one can see how the resistance shown in the affair of Winston and Julia is a fundamental...

1984

It is not uncommon nowadays to hear various pundits and news commentators speak of "Orwellian conditions" or "the Thought Police." In his political commentary of 17 July 2014, Charles Krauthammer,...

1984

The original question had to be edited. Winston endures a great deal of change from Part 2 in Chapter 10 the first part of Chapter 3. At the start of chapter 10, Winston is highly philosophical....

1984

Without doubt, human freedom has been denied throughout the history of mankind from the enslavement of the Irsaelites by the Egyptians up to modern times in which slavery yet exists as well as...

1984

One of the key moments in Part 2, Chapter 7, occurs when Winston recalls how he had greedily eaten all of the chocolate ration that was to be shared by him, his mother, and his sister. He recalls...

1984

One example of a question that could lead to discussion and controversy would be how the political control of Big Brother is relevant to the modern setting. It is easy to dismiss Orwell's work as...

1984

The reason why doublethink is so central to Ingsoc is because doublethink is the way that the Party controls the thoughts of its population and makes them believe what the Party is telling them...

1984

Towards the end of the story, the combination of torture and O'Brien's verbal manipulation of Winston Smith does seem to be paying off, however, crucially O'Brien realises that there is deep within...

1984

When Parsons and Winston Smith meet inside the Ministry of Love, they are both prisoners, and both accused of crimes that could allow them to be executed. However, the crucial difference between...

1984

When they visit O'Brien in the belief he is a member of the Brotherhood, O'Brien asks them what they would be willing to do to overthrow the Party. They each agree, in turn, that they would be...

1984

Winston writes that the proles are where hope lies. It becomes evident that the Party will not destroy from within and thus there needs to be an external force that has to be an agent of change....

1984

Julia notices a rat running across the room. She throws a shoe at it, seemingly unaffected by the vast presence of rats throughout London. She seems unfazed by the rat's presence, which is not...

1984

It is Mr. Charrington, a older man with a cockney accent who owns a "junk shop" in the Prole District, a section of town that is considered slummy, who sells Winston the "thick blank quarto-sized...

1984

It is no mere coincidence that the main character is named Winston, name of a famously heroic historical British figure who epitomized independence, strength of character, a certain rebelliousness:...

1984

I think that the ending to the novel is a complex one. Winston has become like everyone else. He has a job that enables him to make more money and he has found a sort of comfort zone in the...

1984

There are many different elements in these sections of the text that provoke thought in the reader. I would say that one of the most compelling elements to emerge from the text would the...

1984

In the exposition of the book, the dominant theme of the overwhelming power of Big Brother is evident. Winston is the lens through which we can better understand the power and totalizing control...

1984

I think that a theme that has to be considered prominent, main, or dominant would be what happens in a political reality where individual rights are absent. The theme of political control lies at...

1984

This particular task has some challenges embedded within it. Diary entries are usually reflective of sensitivity. Someone who has a sensitivity towards society, themselves, or others feels...

1984

This is a very good question to be asked. It is important to be fully aware of the background of this command that Winston responds to in Chapter 4 of this text. Because of the constant purgings...

1984

In answering a question like this it is important to pay very close attention to the examples of Winston's writing that are in this novel so that stylistic features can be identified and...

1984

I think it says that Orwell was right. Simply put, Orwell understood that elements of the authoritarian structure that Big Brother and the Party demonstrate are aspects in any modern political...

1984

Today has been a pretty boring day. I've been stuck inside all day long. I don't think we are going to be able to the hanging. Mom is too busy to take us. I guess I'll just have to keep playing...

1984

This morning I wake up in my dismal flat in Victory Mansions. I smoke a Victory cigarette and then do my Physical Jerks. I'm thankful that I can still touch my toes. I walk through the gruesome...

1984

Big Brother himself is a looming presence in London in 1984. His image is everywhere, along with an ominous reminder that "Big Brother is watching you." Whether Big Brother physically exists or not...

1984

Winston defines himself in stark opposition to Big Brother. Yet, in a complex way, Big Brother helps to give reason to Winston's existence. He becomes so subsumed with rebelling and eliminating...

1984

Consider Shirley Jackson's short story "The Lottery," Richard Connell's "The Most Dangerous Game" or Kurt Vonnegut's "Harrison Bergeron." Jackson's work examines the negative...

1984

In literature, a character foil is one who contrasts with another character (usually the protagonist) in order to illuminate certain qualities in that character. We can see how this applies to...

1984

Winston's memories of the past demonstrate his knowledge that the world was not always like it is under the Party. He remembers, albeit vaguely, his mother and father as well as his baby sister,...

1984

Perhaps the most important thing to understand about 1984 is that Orwell wrote it in the wake of the rise and of Hitler's Germany and the emergence of Stalin's Soviet Union. The latter, in...

1984

1984, like many dystopian novels, consists of three parts, and in each of those sections, Orwell creates and describes several significant settings. 1. Winston's apartment--In Chapter One of Part...

1984

Early in the novel, O'Brien is developed primarily as the subject of Winston's fantasies. Despite only having seen the man a few times, Winston imagines that O'Brien, a Inner Party official, is in...

1984

Winston mentions the Golden Country dream in his real-life encounter with Julia in Book 2, Chapter 2. But the dream itself is described earlier in the book, in Book 1, Chapter 3. In it, Winston...

1984

The most obvious and well-developed relationship is with Julia, with whom he has a love affair that ends with their capture and torture by the Party. It is made very clear from the beginning of...

1984

The quotation "a place where there is no darkness" occurs twice in George Orwell's "1984." That is certainly no accident, given Orwell's writing style and his portrayal of life in a totalitarian...

1984

Orwell utilizes dreams and fantasies throughout "1984" because the subconcious, where dreams occur, is one place where Big Brother can't peer, and fantasies because that is the only apparent way to...

1984

The main character, Winston Smith, has two dreams which foreshadow his eventual capture and torture by the totalitarian state, the Party which he secretly rebels against. He knows from the start...

1984

One dream sequence that establishes crucial background information is Winston's dream about O'Brien, described in Chapter Two. Walking through a darkened room, Winston dreams that he hears...

1984

In this dream, Winston stands above his mother and sister, who are holding on tightly to each other as their ship sinks into the depths of the sea. They are in some sort of inner compartment (a...

1984

Winston recalls his dream of O'Brien just after he has fixed Mrs. Parsons's sink in Chapter Two. According to his memory, in the dream he was walking through a totally darkened room when a voice...

1984

Overall, the scene foreshadows Winston's development as a rebel against the Party. Given what we already know about the Party at that point, it seems unlikely that this will end well for him. It is...

1984

One of the most arresting parts of 1984 are Winston's memories of his family. Indeed, his mother only appears in his dreams, which serve a dual purpose of humanizing Winston and filling in...

1984

The dream Winston has in Chapter 3 foreshadows the consequences for Winston of life in a totalitarian state. He has known love as revealed on his mother's face. The dream of this love begins his...

1984

Winston's Chapter three dream of mother and sister reveals his character and his psychological traits and helps develop the forward momentum of his character. The dream establishes his early life...

1984

Winston's dream in Chapter 3 is used as a means of reveling background information. It is through the dream we learn about Winston's mother and sister and about what he knows about how he came to...

1984

One of the most attention-getting in many opinions is Winston's Chapter 3 dream of his mother. This is a dream that awakens in him the recognition of the past reality of the emotion of love. It is...